Celebrating 25 Years of Transforming Justice Together
A Night Honoring Justice Innovators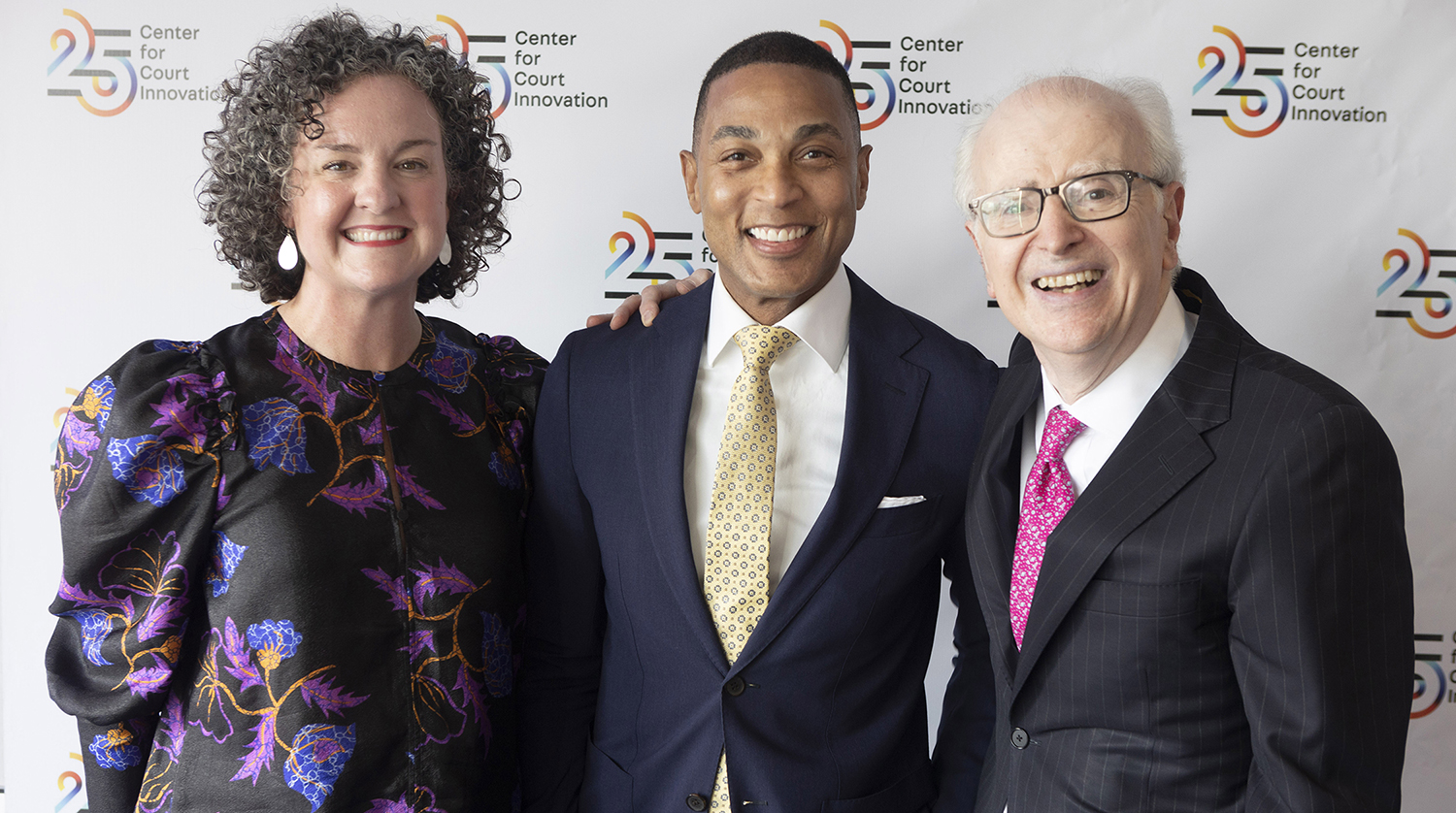 Last week the Center for Court Innovation officially celebrated its 25th Anniversary and honored some of the people that have helped us deliver on our mission to create a fair, effective, and humane justice system. Recipients of this year's Innovator Awards have made substantial contributions to make the justice system more fair and equitable while developing strong, resilient communities.
Jonathan Lippman, former New York State chief judge, received our Lifetime Achievement Award. We recognized artist and advocate Shaun Leonardo as a Community Innovator. The Corporate Innovator Award went to JPMorgan Chase & Co., and The Tow Foundation received the Philanthropic Innovator Award.
"Our honorees are not just innovators but inspiring partners working across various sectors whose vision and support have helped us get things done," said Judge Victoria Pratt, chair of the Center's Board of Directors and former chief judge of the Newark, N.J., Municipal Court.
The Center is, and has been, a beacon of hope for justice and fairness for the last 25 years. It holds the promise for all of us of making the ideal of equal justice a reality each and every day for every person in this city, state, and country. We go forward together toward that end.

— JUDGE JONATHAN LIPPMAN
Lifetime Achievement Award Recipient
In accepting his Lifetime Achievement Award, Judge Jonathan Lippman reflected on his collaboration with other civic and government leaders to help launch the Center for Court Innovation in 1996. "We called it the ultimate criminal justice think tank," he said. "The Center proved that we could move justice closer to the community and that decarceration and public safety were compatible in every way. The Center is a place that uniquely understands that there cannot be two systems of justice, one for the majority and people with resources and means, and another for Black and Brown people, poor people and people with modest means."
"Justice Together" is our rallying cry this year because none of us can do this important work alone. Thanks to partners like you over the last 25 years, we're driving real change in New York City and around the world, translating big ideas into action on the ground and using data and partnerships with those in and outside the system to craft real solutions with real results.
In this moment of celebration for the Center for Court Innovation, we couldn't be prouder to count you among our partners and supporters as we move into our next 25 years. Thank you for your commitment to the future of justice. 
WATCH VIDEOS ABOUT OUR HONOREES

→