Celebrating and supporting the LGBTQ+ community
At every step, we support dignity, intersectionality, and identity.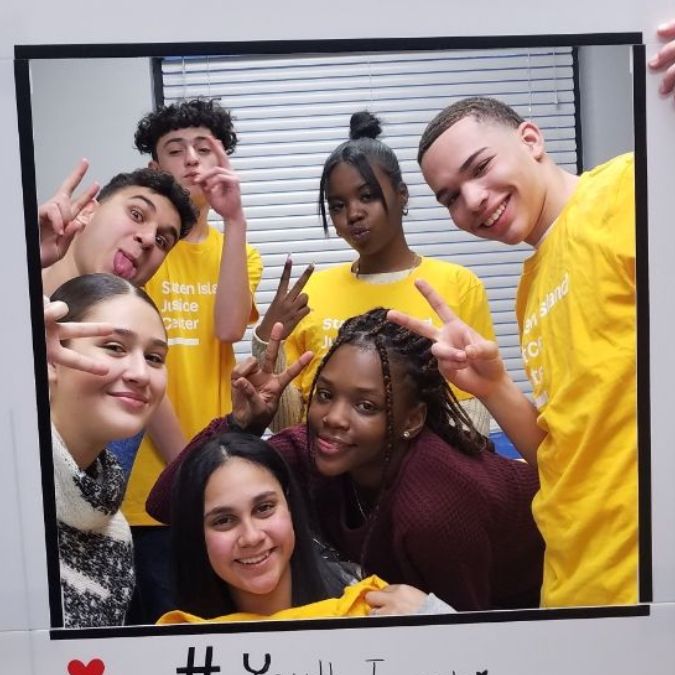 While a time for joy and celebration of our diverse sexual and gender identities, Pride month is also rooted in the fight for equality. 

Members of the LGBTQ+ community are overrepresented in our criminal legal system. We must take multiple pathways to fix this. At the Center for Court Innovation, our efforts include promoting prevention strategies that strengthen communities and keep people out of the legal system, expanding the availability of alternatives to incarceration to provide the support services people need to heal, and ensuring returning citizens have resources and assistance to successfully transition back into the community. At every step, we promote human dignity, lead with an intersectional lens, and respect all aspects of people's identities. 

To support children, adolescents, and caregivers involved in court cases, we developed the Child Witness Materials Project—age-appropriate and trauma-informed illustrated booklets and graphic novels that provide emotional validation and information about how the justice system works. Knowing the importance of creating characters whom participants of all identities can relate to, we represented the LGBTQ+ community throughout the narratives and featured a non-binary young person and a transgender teen as main characters of two stories. 

Our Gender and Family Justice team offers practitioner trainings on intimate partner violence within the LGBTQ+ community in partnership with the NYC Anti-Violence Project and is developing an abusive partner intervention group for people arrested for harming their same-sex partner. The team also works locally and nationally to enhance community- and court-based responses to intimate partner violence, helping practitioners apply an intersectional lens that promotes equity within their diverse communities. 
The Center's Youth Action Institute—a public policy fellowship program for young New Yorkers—is focusing this year and next on research around LGBTQ+ safety and dignity.

As part of this work, they will be hosting a Pride-themed panel on Monday, June 27!

Youth and adult organizers from leading community-based organizations will talk about their organizing work, their principles, and some of their successes in support of queer and trans youth in New York City. They will also discuss and identify the strategies and spaces that best support LGBTQ+ youth, and support all youth in exploring their gender and sexuality. The Youth Action Institute will include the information shared during the panel in their ongoing research as they determine ways to create gender- and sexual identity-affirming environments for all young people.