New Website for Disconnected Youth
The Center for Court Innovation's Youth Justice Board is pleased to announce the launch of NextMoveNYC.org, a mobile website designed to help disconnected young people achieve their goals.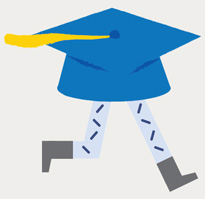 Created by teenage members of the Youth Justice Board in collaboration with the Center for Urban Pedagogy and designer Greg Mihalko, NextMoveNYC.org seeks to connect young people in New York City who are neither working nor in school to employment, education, housing, health, and other resources. Based on feedback from young people and community partners, including the Department of Education, the site is optimized for use on mobile phones and enables users to find services in the neighborhoods where they live.
The idea for the website grows out of the Youth Justice Board's study of how to improve school attendance. The Youth Justice Board is an after-school leadership program that engages New York City teens in investigating policy issues that concern them.
We hope you will share NextMoveNYC.org with your network.