In the News: Safety, Justice, and the Center
Safety and Justice in the News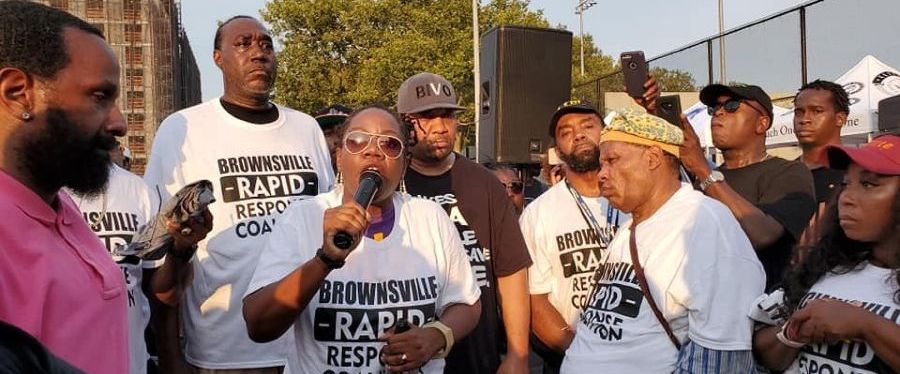 Improving safety for all and reducing the use of incarceration remains a priority for us at the Center for Court Innovation. As these issues continue to make headlines, we aim to provide data analysis, proven strategies that can inform policy, and important context for finding solutions that work. Here are some of the latest safety and justice stories that caught our eye and that our work has helped influence.
---
Reducing Incarceration
Jails are designed to be temporary holding spots for people awaiting trial or convicted of crimes with a sentence of one year or less. The City investigates why many spend years on Rikers.
63% of transgender people in city jails were in gender-misaligned housing, as of March 11, 2022. The City highlights a new report that brings this to light and offers policy change recommendations that could increase safety for TGNCNBI people in custody.
13 people have died so far this year after being held by the city. This rate is on track to exceed last year's tragically high death toll of 16 people. The New York Times profiles those who died this year, of whom nearly 60% were Black and range from ages 20-68.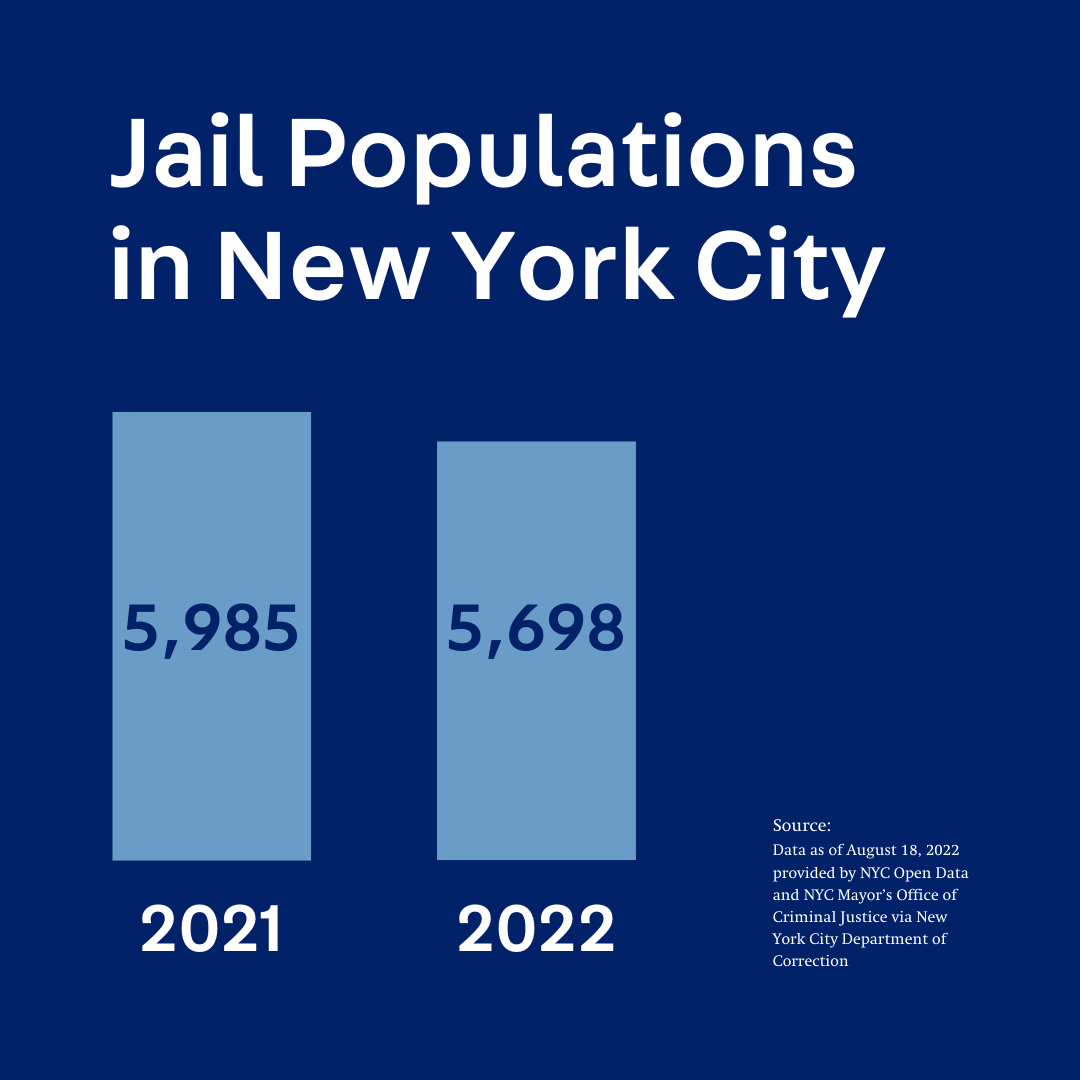 Related Reports:
In order to close Rikers by 2027, we must reduce the number of people held here by nearly 60%. Additionally, women and gender-expansive people are uniquely vulnerable to the harms of incarceration. Read our recommendations on how to safely and sustainably release people being held in the Rikers women's jails.
Last year, we released data-driven recommendations to ensure New York City meets the deadline to close the jails on Rikers. Yet, within this year, the number of people in NYC jails has only been reduced by ~300 people.

 
Community Safety
Citing the work of our S.O.S. program, The Center for American Progress calls community-based violence intervention an effective solution to combat gun violence and curb firearm-related deaths.
The Beyond Black History Month podcast interviews Center staff and calls prevention models like violence interruption "one possible solution to gun violence that is able to save lives."
Brooklyn saw a decline in shootings in 2021 and 2022. Why? The Trace investigates the complex reasons, which include violence interrupter programs and community-based prevention work done by our Brownsville Community Justice Center. This piece was part of a series on gun violence in New York by The Trace and The Guardian.
Read the other two installments here: 
Reporting on rising gun violence in Philadelphia, The New York Times references our multi-city study on young people's attitudes about gun violence, which is currently underway.
Related Reports:
Community members are experts on what needs to be done to achieve greater safety in their neighborhoods. Our community-based solutions to safety and equity draw from this philosophy, recommending prevention strategies and increasing the supportive services available in the community.
 
---

In the next 25 years, we at the Center for Court Innovation will continue to do work that matters: publish data-driven reports that policymakers need to see, work with communities on resident-led approaches to safety, and innovate with the justice system to find solutions. 
READ MORE IN THE NEWS

→