The Transformative Power of Community Justice
Communities are demanding an end to the structural racism of the justice system. Working with practitioners across the country, we are paving the way for real change.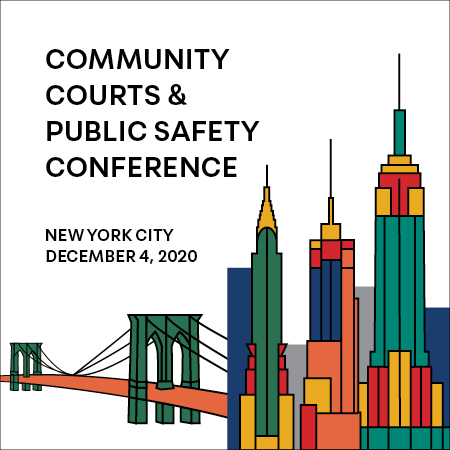 We have long advocated for community courts, a model we helped to create in 1993 to engage communities in the work of justice. Over the years, jurisdictions across the country and the world have adapted community courts to help reduce the use of incarceration, develop constructive responses to challenges like homelessness and substance use, and provide a voice for neighborhoods, victims, and the justice-involved. 

Our Community Courts and Public Safety Conference drew more than 500 judges, attorneys, researchers, social service providers, and others from 32 states and five countries. Participants explored topics such as racial equity, reducing recidivism, restorative justice, and the role of community courts in helping people build lives free of involvement with the justice system.
With the country actively grappling with grave challenges like systemic racism and the COVID-19 pandemic, we need to work together to implement solutions.
Resources
The Center has hosted an international conference on community justice and community courts every two years. We look forward to seeing you at the next conference in 2022.