BROOKLYN, N.Y., July 20, 2015 —The Belmont Revitalization Project is one of many initiatives being led by the Brownsville Community Justice Center, which seeks to transform the justice system in Brownsville, reduce crime and incarceration, and strengthen public trust in justice by providing alternatives to incarceration and creating opportunities for diversion for youth and community members who come into contact with the law.
The Belmont Revitalization Project is animated by several principles that guide the Justice Center's work: problem-solving, youth engagement, violence reduction, and community service. The Revitalization Project seeks to transform the distressed Belmont Avenue in Brownsville, Brooklyn, into a thriving business district that is welcoming and accessible to pedestrians and the community. The project uses an approach known as place-making, which forges strong connections between individuals and their environments and capitalizes on existing resources to create public spaces that foster well-being. Place-making engages and collaborates with communities to reimagine and redesign neighborhoods, with the ultimate aim of combating crime and promoting public safety.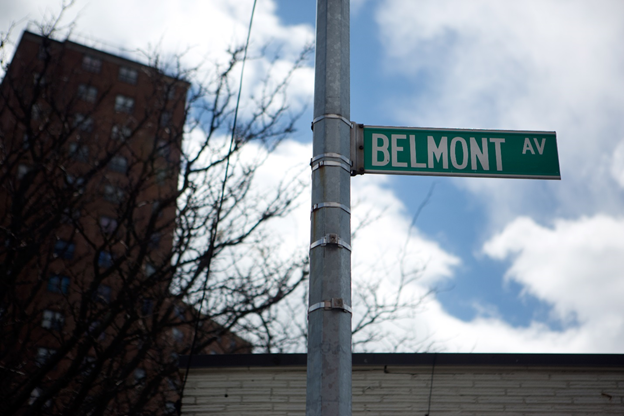 Belmont Avenue, which stretches from Rockaway Avenue to Mother Gaston Boulevard, is located in the neighborhood of Brownsville, Brooklyn, which has one of the highest violent crime rates in all of New York City. With support from the U.S. Department of Justice's Bureau of Justice Assistance, the New York City Mayor's Office of Criminal Justice, and the New York City Department of Probation, the Brownsville Community Justice Center hopes to beautify, stimulate, and eventually rejuvenate Belmont Avenue.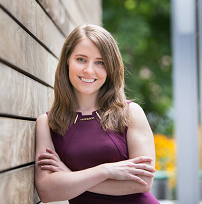 The project was launched in April 2014 with a day of community service. As part of the Justice Center's strategy to engage the community and provide local youth with skills and leadership opportunities, Justice Center staff brought together more than 100 community members, the majority of whom were under the age of 24, and local businesses to spend the day picking up litter, removing graffiti, planting flowers and trees, and painting a mural near a local supermarket. Volunteers also cleaned a community garden that had been used as a dumping ground for trash.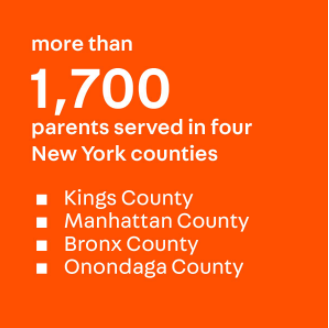 In 2015, the Project is working to create a temporary pedestrian plaza, and to host weekend walks along Belmont Avenue, featuring block parties, festivals, and street markets. Erica Mateo, Director of Community Initiatives at the Brownsville Community Justice Center, said, "Our goal is to effect long-term change through the creation of a permanent public plaza, and to nurture a sustainable environment that improves public safety and encourages the establishment of more local businesses."