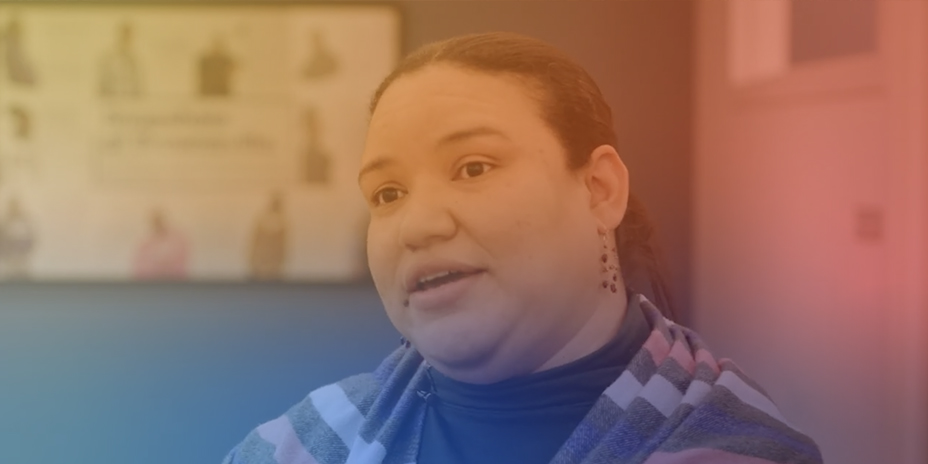 Over 12 years at the Center for Court Innovation, Orleny Rojas has come to see that small changes can make a big difference.
I have seen ways in which a bad system can be moved and ways in which people can be treated better.
Orleny, who serves as deputy director of Criminal Court Operations, believes sustainable change starts with small acts. "We tend to focus on the bigger picture and wanting big, broad change because we see all the need. We don't give ourselves enough credit for the things that are within our control and that we can move and affect. [Don't forget] the impact that your work has on an individual and how big the ripple effects of that can be."
Orleny was one year out from earning her master's of social work and one year into pursuing a law degree when she took a job as a resource coordinator at Bronx Community Solutions. In that role, she served as a connector, providing judges with a range of sentencing options that did not involve jail while linking participants to services and supports. A common thread of all her work at the Center has been "bringing people and resources together."
Her first job after college sparked her interest in both social work and the justice system. While managing a law firm practice, she saw firsthand the ways in which the criminal and civil systems overlap. "Someone with a criminal case might also have a case in Housing or Family Court or have immigration needs," she explains. When she started at Bronx Community Solutions, her social work background gave her the tools to see the whole person. For her it was about finding "the right type of intervention that would address someone's needs and not keep them cycling through the system."
Orleny's work with the Center has allowed her to think on a larger scale how best to help people and meet their needs. "The impact that the Center has, the ways in which it has continued to evolve, and really seeing the impact that we could have" are what motivate her to do the work. 
Deep and lasting transformation requires "that we're all coming from the same place to create a justice system that is more forgiving, more understanding and whose goal is to keep people in community," she says.
 If we come at problems with a bit of empathy and understanding and grace and humility then there's a lot of things we can achieve.
As for what might happen over the next 12 years, Orleny believes "the future is community-based. Jail should be the last resort. Most people can still have responses that are non-punitive, that are therapeutic, that keep people in community and make communities safer. Don't see people as disposable because they made a mistake. See the whole person."

Every month—through May 2022—we're introducing you to more changemakers. Their stories are different, but each of them is leaving a unique mark on the world, motivated by a desire to change the status quo and transform justice.
MEET OUR CHANGEMAKERS

→