Meeting Devastation with Resilience and Creativity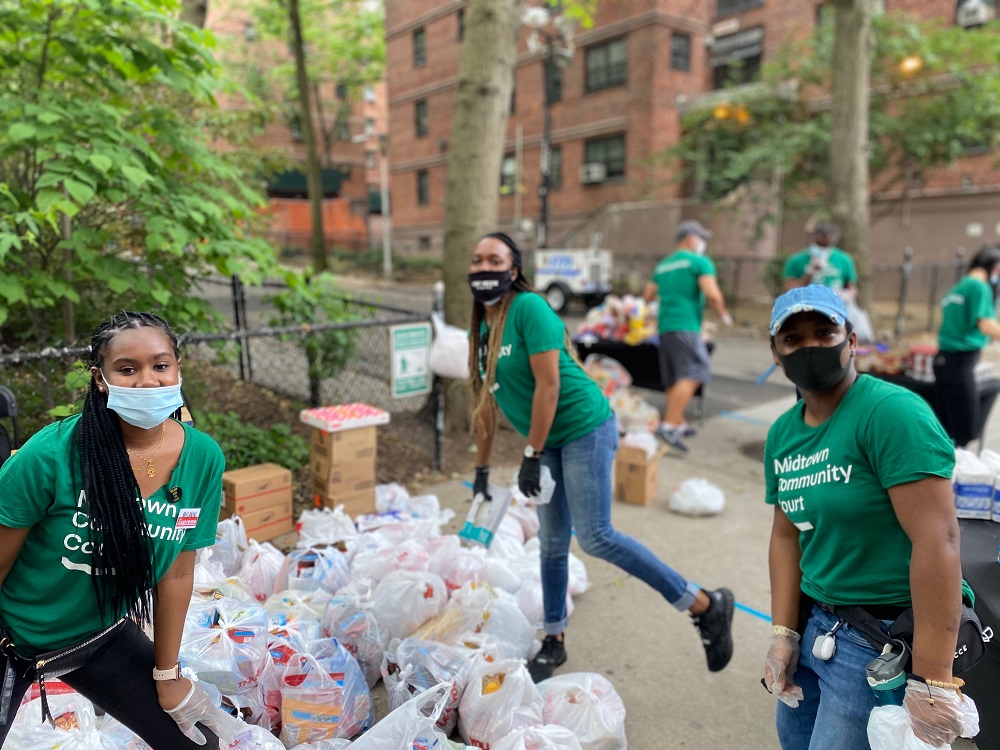 Our 2020 Annual Report is now available.
2020 will be remembered as a year of devastation and sacrifice. The COVID-19 pandemic brought untold pain, sharpened by inequities in suffering. The killings of George Floyd, Breonna Taylor, and other Black Americans at the hands of police shocked the conscience of the world and triggered one of the largest protest movements in American history. So many people, like you, were inspired to help their neighbors and demand systemic change.
At the Center for Court Innovation, our staff and the communities we serve met 2020's challenges with resilience and creativity. As advocates for locally driven safety solutions, we listened to community members to meet their most pressing needs and engaged in self-reflection, analyzing how our work can be more anti-racist and how we can encourage the agencies we work with to do the same.
Learn how we:
Studied the impact of COVID-19 on jail populations, bail reform, and the entire criminal justice system
Supported justice practitioners around the country with virtual open houses to discuss how to deliver crucial services during lockdown
Conducted virtual needs assessments of over 11,000 public housing residents, helping people retain their homes and fight for repairs
Provided community-driven violence prevention as an alternative to police
Offered young people virtual arts and entrepreneurship workshops, where they participated in virtual photography exhibitions and made masks to keep their communities safe
In 2020, we served as a bridge between government and neighborhoods, focused on community-led solutions, and used research and our on-the-ground experience to push for systemic transformation.