In the News: Gun Violence and Justice Reform
Raising the Center's voice to keep the public informed.
The news can change faster than a New York minute. It's crucial that the media and public understand the context behind the headlines and have access to facts. With shootings on the rise and policies changing or under review by a new mayor, new council members, and new Manhattan district attorney, the Center for Court Innovation has continued to supply journalists, policymakers, and the public with accurate data, evidence-based research, and new ideas. In recent months, we've helped inform policy and provide examples of strategies that work in numerous outlets and forums. Below are some highlights.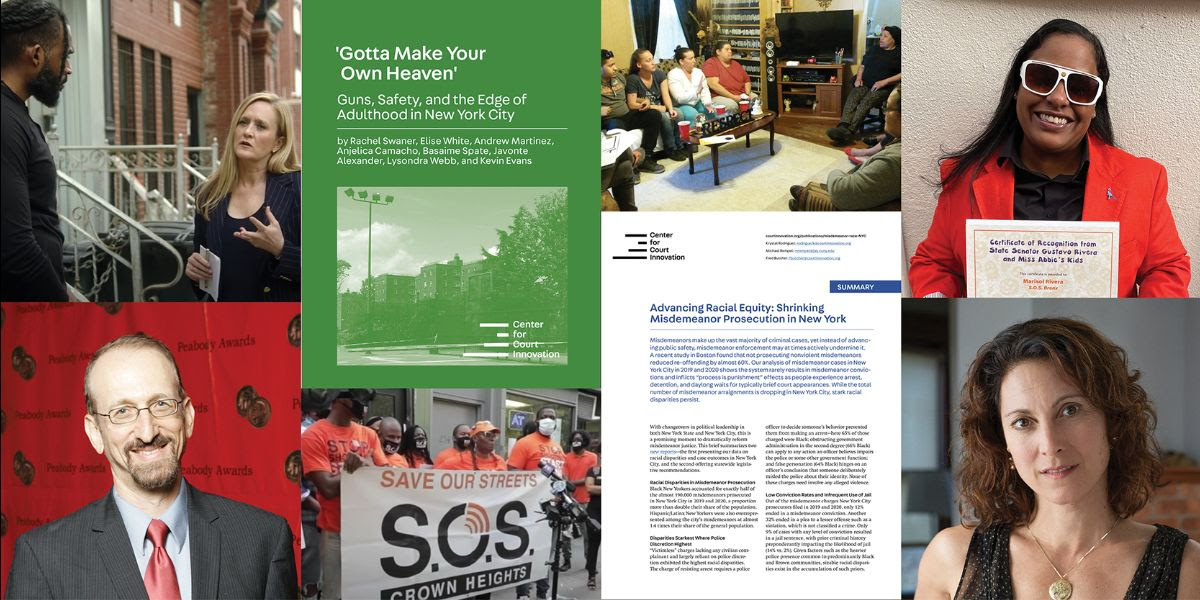 Advancing Justice
Advancing Justice
On The Brian Lehrer Show on WNYC, Lehrer brings together a panel, including one of our deputy research directors, Elise White, to discuss the city's Blueprint to End Gun Violence.
Citing our 'Gotta Make Your Own Heaven' gun study, law professor John Pfaff talks in Slate about the deeper structural causes of violence. 
"You can't tell a young person to put a gun down and not replace it with a job," Marisol Rivera, a violence interrupter with Save Our Streets (S.O.S.), tells abc7 New York. 
The episode of Full Frontal with Samantha Bee on TBS featuring our S.O.S. program in Bedford-Stuyvesant, Brooklyn, was recently nominated for a Writers Guild Award. 

 
READ MORE IN THE NEWS

→