Our groundbreaking, year-long study of young New Yorkers in areas with high rates of gun violence found the fear of police and widespread experiences of violence are primary motivations for carrying a gun.
Three hundred and thirty people between the ages of 16 and 24—overwhelmingly male, Black and/or Latinx, and living in public housing—were interviewed by field researchers who shared the young people's street experience and who spent months building trust and credibility.
Almost nine of 10 participants had previously owned or carried a gun, with the pervasiveness and unpredictability of violence cited as the major driver of gun-carrying.
But the young people also pointed to the lack of protection from police, and a fear they themselves could be killed by law enforcement, as major factors in their decision to carry.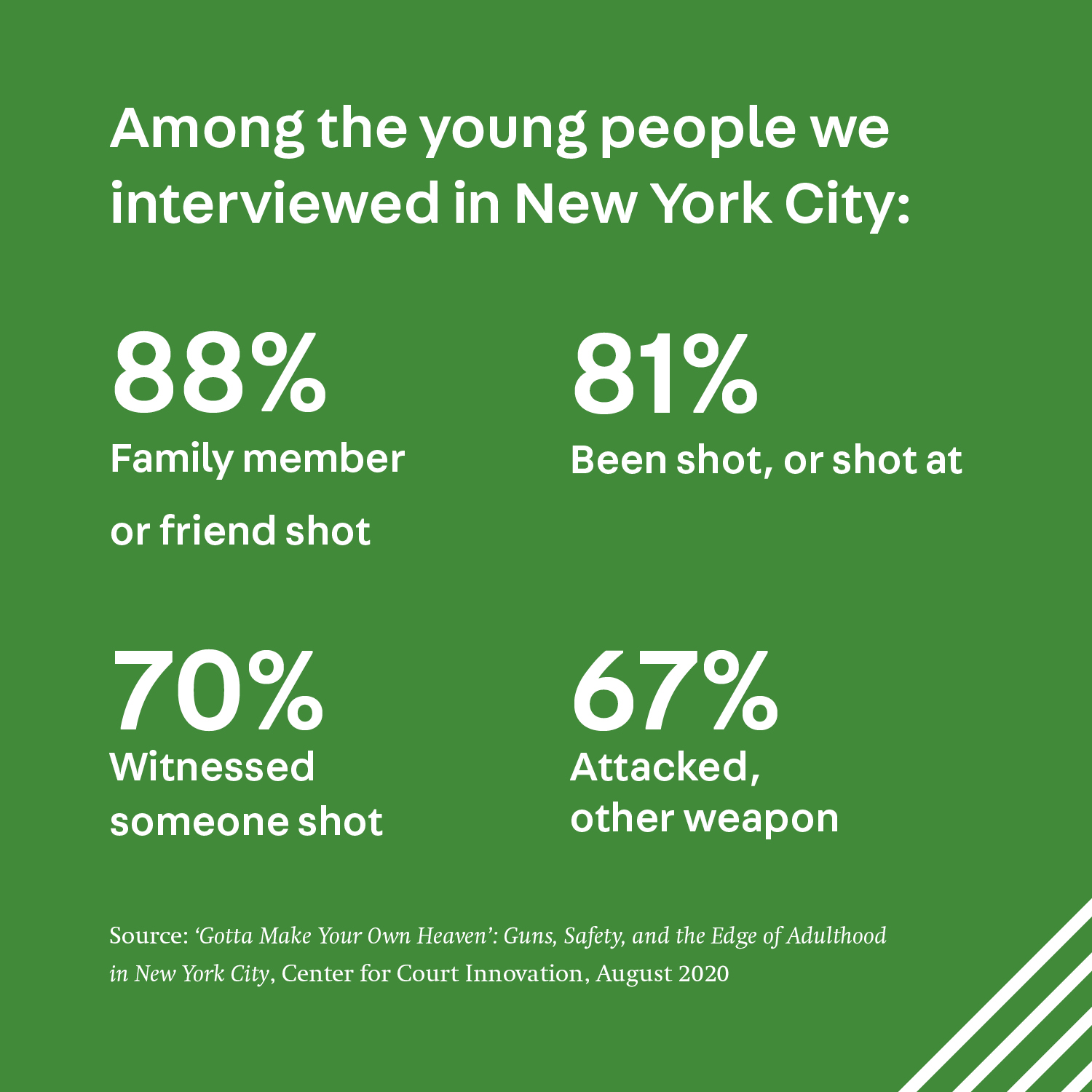 Above all, the findings suggest public safety efforts centered on law enforcement are failing to make these young people feel safer. More effective strategies must begin with the perspectives of the young people themselves, build community trust and well-being, and account for the violence—both interpersonal and systemic—that shapes their daily lives.
 
---
On our New Thinking podcast, hear from the authors of 'Gotta Make Your Own Heaven'—what they found and how they found it.