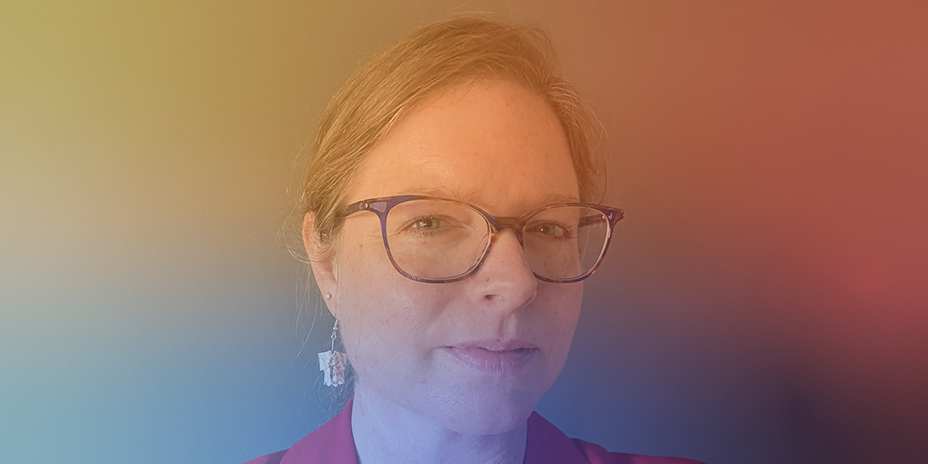 "I believe in interdisciplinary problem solving," Sarah says of what drives her work at the Center, describing how the different branches of the organization—including on-the-ground programs, research, and training and technical assistance—inform one another. "Large systems like the justice system or the healthcare system or the education system, they need expertise outside their field in order to really understand the problems that they're confronted with as well as the solutions." 
What started as part-time legal work as a brand new mom over 12 years ago has transformed into the role of program director for Sarah Reckess, who is leading and growing the Upstate New York office of the Center for Court Innovation. Based in Syracuse, Sarah's team works within the court system and alongside communities throughout the Upstate New York region, from cities like Buffalo to rural communities east of Syracuse.
I'm constantly asking my team to think about who else should be at the table and why, and what expertise and point of view do they bring that we haven't considered before.
Being intentionally inclusive is a practice that Sarah regularly puts into action. At a monthly meeting of a criminal justice mental health multidisciplinary team, new people with different expertise are often welcomed to the table.
Made up of behavioral health specialists, advocates, and social workers, the team works collaboratively on complicated criminal cases where the client has mental health issues. Recently, a woman who works at the Office for People With Developmental Disabilities joined the team because of the number of clients being misdiagnosed or who had intellectual disabilities and needed additional support in order to meet the mandates set by the court. A variety of experts brings an inclusive lens to each case, and the team is more able to provide appropriate resources and support for each individual client.
"I am most proud of tackling the issue of mental health head-on, exploring how the criminalization of mental health is quite prevalent in our justice system, and identifying ways that we need to work together to address that," Sarah says.
"Systems are made up of people and people can be swayed to make their own changes, to change their own behavior, to think in different ways in unexpected areas. And I love that element of surprise." Most recently that came when Sarah had a phone call from a police officer about a young man who had been committing harmful behaviors against other students at his school. Instead of defaulting to arrest, the officer decided to call Sarah's team to ask if there were any restorative justice opportunities for the young man. "I was blown away that he made that call and was seeking some kind of option that was different than arrest," Sarah reflects. "Those are the kinds of days where I come home and I think, 'The message is out there.' He's asking questions to see if there are other options. And I see that as a huge win."
Of all her experiences at the Center, Sarah is most proud of the ability to start one project and see how it changes and informs additional work. She is currently working with the New York Unified Court System to launch a new domestic violence court in Syracuse for emerging adults between the ages of 18 and 25.
This idea was connected to findings from her 2019 research with colleague Alisha Morrison at the Center's Tribal Justice Exchange, which highlighted tribal communities taking a different approach to reintegration for emerging adults because their brains are still developing. Most domestic violence courts treat all adults from 18 to 100 the same, but this Syracuse court will generate fairer outcomes for this population. Sarah says, "The power of the Center for Court Innovation is unparalleled because you have a nonprofit organization that puts research into action. And I don't know very many other organizations that do that work."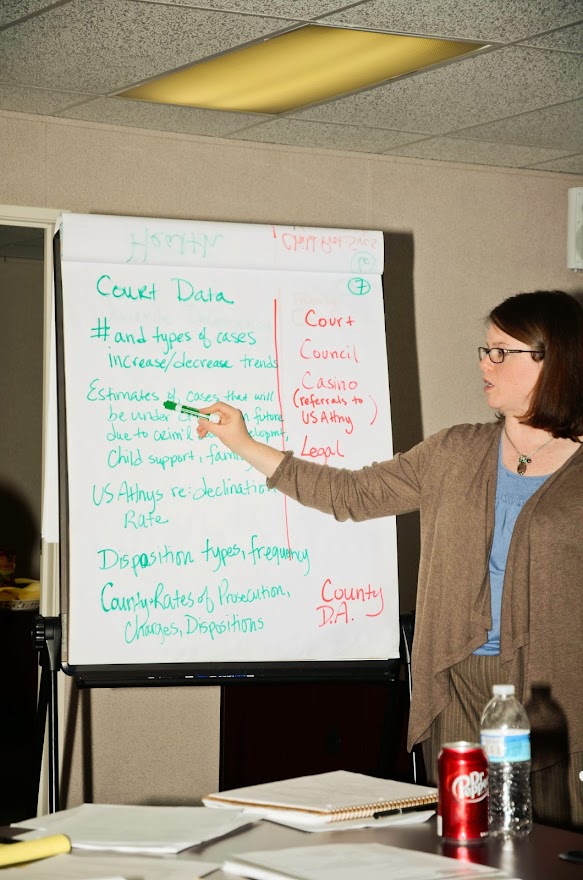 What is the future of justice? Sarah sees a legal system that is more trusting of communities and trusting people to do what's right for their communities. "I see a smaller footprint for our justice system stakeholders and investments in neighborhoods and community centers and grassroots community leaders."
"If you stay long enough in this work, you will see the change happen. It's a marathon, it's not a foot race."