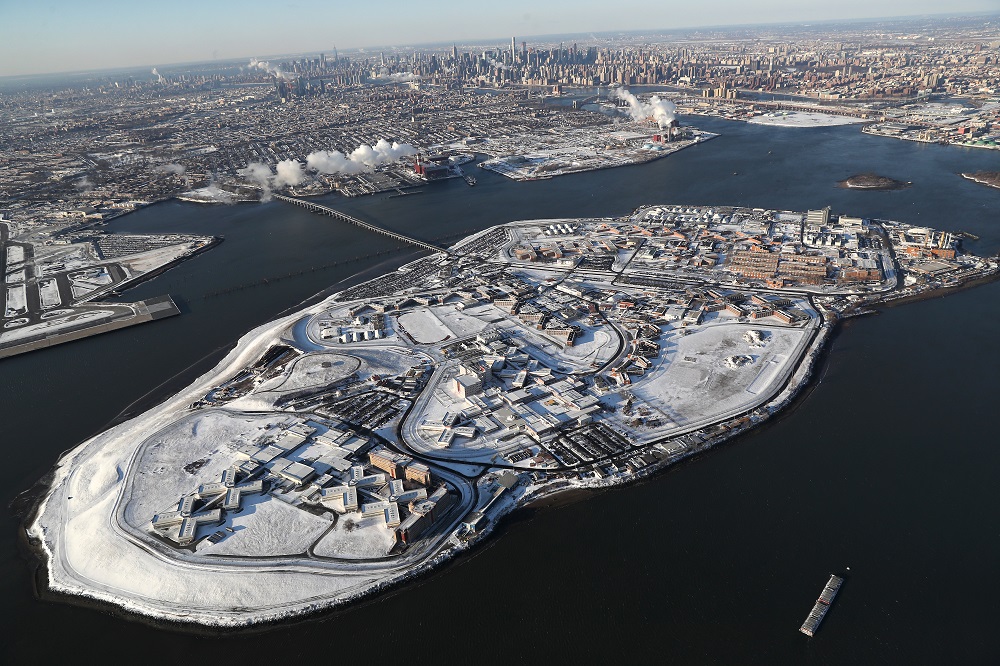 Any time in jail can be life-threatening for incarcerated people, many of whom are awaiting trial and cannot afford to pay bail. The rising death tolls on Rikers Island and in jails across the country underscore the need for safer, more humane responses to the challenges facing our communities.
Of the nearly two million people incarcerated across the United States, over half a million are being held in local jails. The vast majority of these people are in jail while awaiting trial, many languishing there simply because they cannot afford to pay bail. Time in jail can be harmful and disruptive in a number of ways, but most concerning of all are the fatal dangers that jails pose to those incarcerated within them.

As of December 13, 19 people have died in 2022 after being detained in New York City jails, the majority of them on Rikers Island. This has been one of the deadliest years for incarcerated New Yorkers in the past decade, with the mortality rate in city jails at its highest in a quarter century. It would come as tragically little surprise if more lives were to be lost by the year's end.

This mounting death toll is consistent with a grim national trend: deaths in American jails have been on the rise since 2000. The leading cause of death in jail is suicide, pointing to a strong connection between legal system involvement and mental health needs. Dangerous conditions in jails are exacerbated by widespread overcrowding—one stark consequence of relying on incarceration as a knee-jerk reaction to crime.

Despite pledges to close Rikers Island by 2027, current trends indicate that the city's jail population will only continue to grow in the coming years. This is especially troubling given the persistence of severe racial disparities in the incarcerated population—a disproportionate 61 percent of incarcerated New Yorkers are Black—and the unique harms faced by women and gender-expansive people behind bars. Shutting Rikers and transitioning to borough-based facilities—closer to service providers, courts, and communities—will require reducing the city's jail population to 3,300 or lower.

Achieving this goal is not only necessary—it is also possible. The Center for Justice Innovation has worked alongside a number of organizations in order to develop concrete measures to substantially reduce the number of people behind bars. These measures include: 
These efforts do not have to come at the expense of public safety. In fact, addressing the root causes of crime through treatment and community-based support has been shown to be more effective at cultivating lasting safety than incarceration, which often makes communities less safe in the long run.
Incarcerating people living with substance use disorders, mental health needs, and economic or housing insecurity—when safer, more effective alternatives are available—is a guarantee that preventable deaths will continue to occur. Rising jail populations underscore the need for greater use of, and investment in, alternatives to incarceration, which have been shown to increase community safety and individuals' well-being by addressing their underlying needs. The Center has been working for over 25 years to plan, implement, and promote such alternatives.
As we pay respects to the memory of those who have passed, it is more necessary than ever to continue the hard—but fruitful—work of developing new, more humane responses to the urgent challenges facing our communities today.