Five Community Leaders on the Future of Justice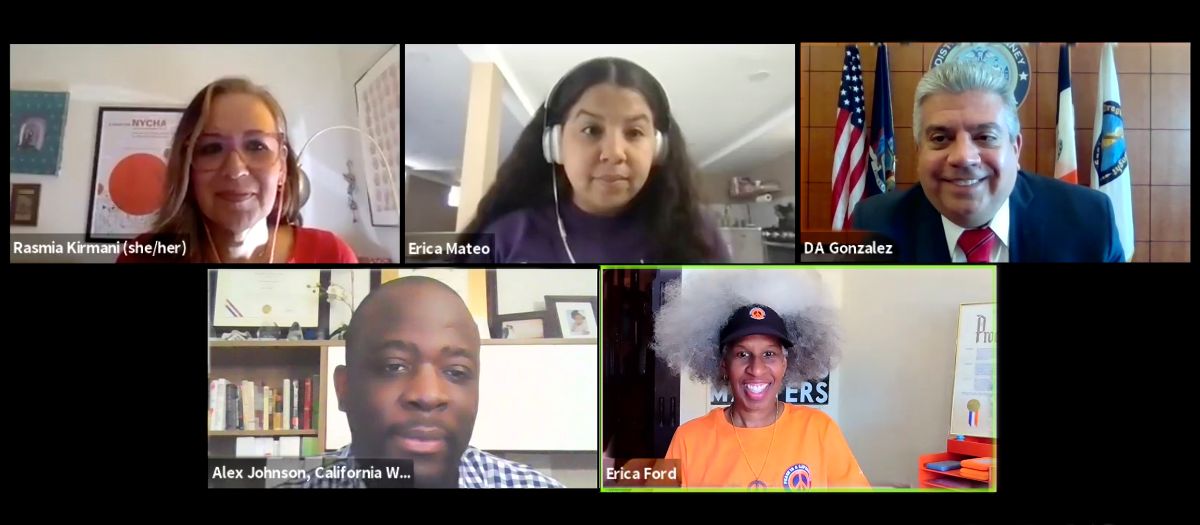 For 25 years, the Center for Court Innovation has invested in community-driven models for safety and justice.
On May 20, 2021, we held a virtual conversation with a dynamic group of speakers who are actively engaged in changing things on the ground. These community leaders shared how to transfer power and resources to historically marginalized people, build bridges between communities and systems to transform justice, and create a brighter future for all. The panel was moderated by our advisory board member and national leader in housing justice Rasmia Kirmani-Frye.

5 Highlights from The Future Depends on Community-Led Justice
See U.S. Senator from New Jersey, CORY BOOKER, kick off the event with opening remarks about the Center's 25 years of impact.
"We need to urge governments to use the funding (which they have) to help build up the infrastructure of organizations doing change-work. It shouldn't be political." — ERICA FORD, LIFE Camp, Inc.
"Oppression has become operationalized and systematized, therefore we have to take a collective, organized, and systematized approach. Communities need to get vested with the power to be able to make the moves they need to in order to make things better." — ALEX M. JOHNSON, The California Wellness Foundation    
"Co-creation means actually being in communities: listen intently and thoroughly, hand over the power, identify key decision-making choices, be willing to make mistakes, and improve on what you've learned." — ERICA MATEO, Color of Change     
"The work of the Center has really transformed over the last 25 years—looking at the goals and values of the communities was vital to this. We have to commit to listening to what the communities we represent say justice looks and feels like." — ERIC GONZALEZ, Brooklyn District Attorney, New York