Q&A with Judge Rice: Opportunity Youth Part Two-Year Anniversary
Judge Jared R. Rice discusses the first two years of New Rochelle's Opportunity Youth Part, a program that addresses the needs of young people in the legal system by connecting them with the resources to divert or reduce their charges.
October 2022 marked the two-year anniversary of New Rochelle City Court's Opportunity Youth Part. This specialized court program was spearheaded by Judge Jared R. Rice to provide an alternative to conventional justice responses for emerging adults facing misdemeanor or felony charges. The Center for Court Innovation has worked closely with program staff to facilitate its expansion and secure additional resources. Emma Dayton of the Center met with Judge Rice to discuss the first two years of the program.
When you put the resources in and look at these young people for who they are, you see that they're much more than what the justice system has labeled them to be.

— JUDGE JARED R. RICE
Emma Dayton: Tell us about the Opportunity Youth program—how does it work and how did it get started?
Judge Rice: "Opportunity youth" denotes young people, ages 18-to-24, who are disconnected from services and resources in the community. I became a judge in January of 2020, and I noticed that many of the young people coming into the court system were disconnected, unemployed, and not in school. I was able to reach out to some connections and get services to come to the court. Eventually we decided to create our own special courtroom, the Opportunity Youth Part. Traditionally, these youth would be criminalized and sent back into the world without the means to better themselves. Instead, we want to bring them back into the fold of our community and turn them from liabilities into assets.
Prior to becoming a judge, I was a public defender in Mount Vernon for about 14 years. During that time, I was fortunate to serve as the lead attorney for an adolescent diversion program for 16- and 17-year-olds in criminal court. I served on the City Council of New Rochelle for nine years, and I was also co-chair of My Brother's Keeper New Rochelle. These experiences taught me so much about working with young people and bringing the community into the picture.
ED: What needs does the court meet that were not being met before?
JR: We hit the pause button on the routine flow of the justice system and connect these youth to resources that are right here in our community. We find that when we show that we care about their future, they start to care more about themselves—it's contagious. Now we have case managers, service providers, and mentors in court, who we match with individual young people. We now consider the mentor component to be our secret sauce. Since the initiative's inception, we have matched 70 participants to caring mentors from the community. 
ED: What does the process look like for a typical program participant?
JR: We have a legal side and a non-legal side. On the non-legal side, we create a personal wellness plan, whether that involves anger management, substance abuse treatment, or restorative justice mediation. You're able to get a much better legal disposition upon a showing that you're deserving of a second chance. For example, it could be a reduction from a felony to a misdemeanor, or a misdemeanor to a violation.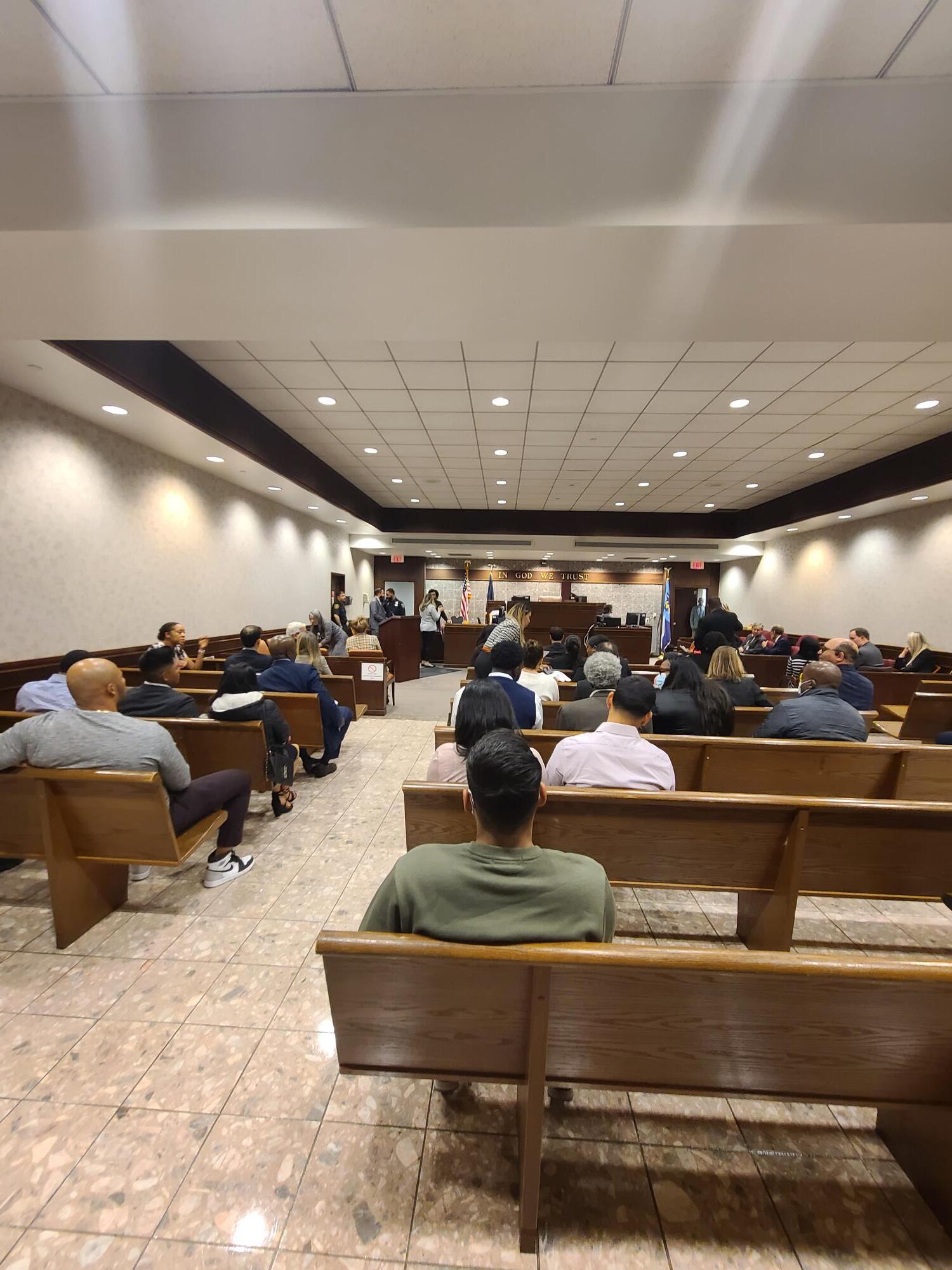 The program can last 12-to-18 months, and the better you're doing in meeting your wellness plan objectives, the less often you have to appear in court.
ED: What kind of success has the program had so far?
JR: After 29 graduations and two years into the program, we're able to see some of the more longitudinal effects: these young people have actually committed themselves to turning their lives around for the better. We had one young man who came to us with four different criminal charges, and we were able to connect him with a case manager, assist him with employment, and help him solve community violence issues that he had been dealing with.
ED: Since you launched the court, you've been working with the Center for Court Innovation to expand the program. What has that expansion looked like?
JR: The expansion has been a very close working relationship with my team and the Center's team to help plan the growth, including securing additional funds for staff and engaging the Center's community-focused team. Their knowledge and expertise have helped bring in services focused on reaching even more young people in the community—those who may not be passing through the program, who may have finished their time with the program, and those who are disconnected from systems like school or other youth-serving organizations. The Center has also succeeded in amplifying our message that the community-centric approach to reforming emerging adult justice is an effective and low-cost path to better legal and life outcomes for the teens and young adults involved.