Meet our Honoree: JPMorgan Chase
Leader in Second Chance Efforts to Receive the Corporate Innovator Award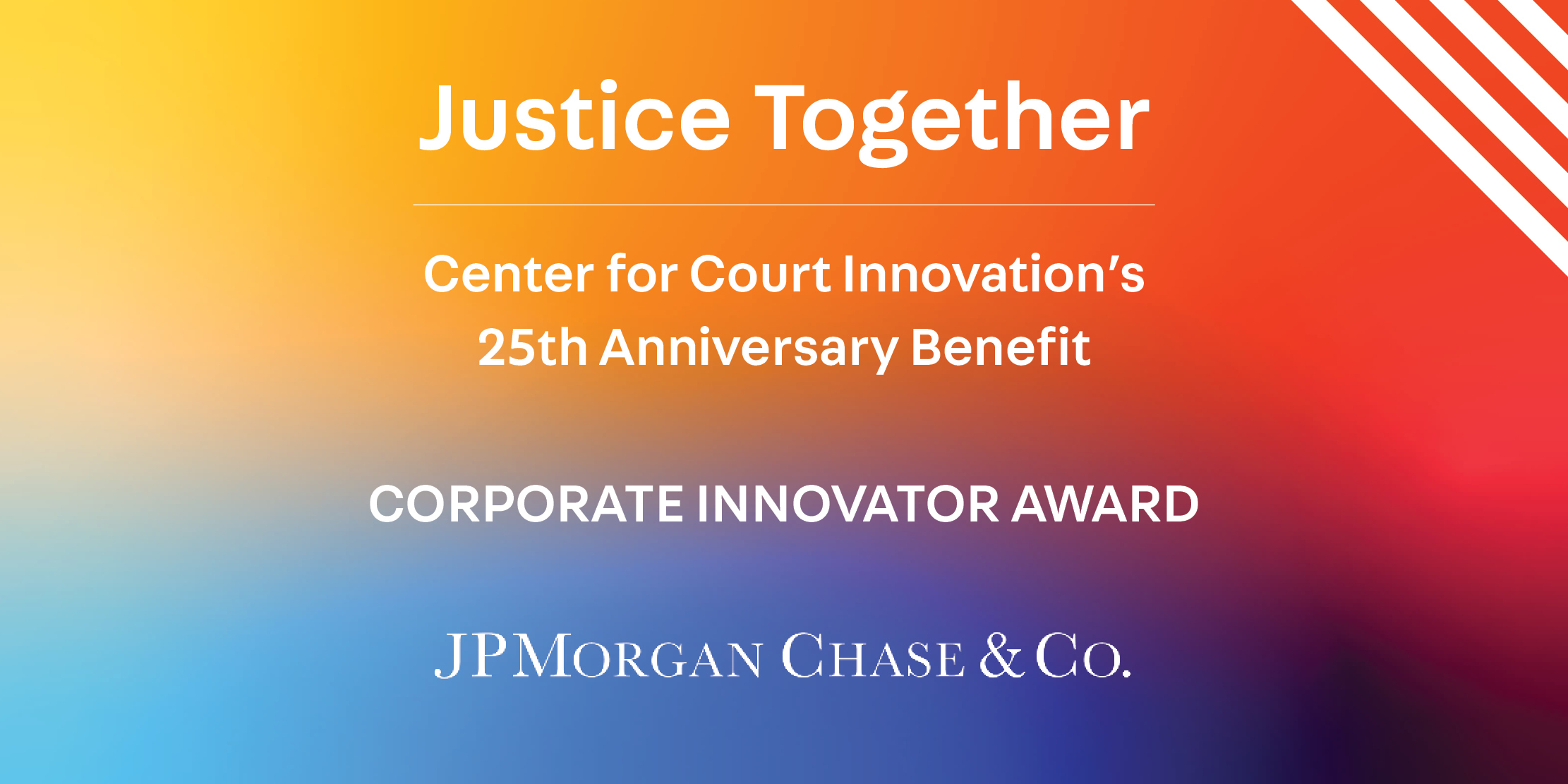 The Center for Court Innovation works at all stages of the justice process to create a fair, equitable, and humane system.  This means we invest in crime prevention to increase safety for all as well as support people returning from incarceration as they reintegrate into their communities.
For reentry into the community to succeed, employers must be willing to hire those with criminal records. JPMorgan Chase has been a leader in fostering employment through its Second Chance Agenda, which seeks to remove the barriers to employment and economic opportunity facing the millions of Americans with an arrest or conviction record. 
We are proud to honor its work by presenting JPMorgan Chase with the Corporate Innovator Award at our 25th anniversary benefit, Justice Together, on May 17.
 
PURCHASE YOUR TICKET NOW

→
JPMorgan Chase has been reducing barriers to employment and economic opportunity for people with criminal backgrounds through its hiring practices, its philanthropy, and by advocating for federal and state policy changes. They have supported restoring Pell grants for those in prison, reforming state and municipal laws to address debt-based driver's license suspensions, and expanding entrepreneurship programs to reduce recidivism and support economic growth. 
JPMorgan Chase's funding created a planning group at the Center to develop ways to connect residents in Brooklyn to capital and other financial supports. They also helped us fill gaps in technology during the pandemic to ensure program participants were able to stay connected. In Harlem, they hosted our staff to help residents recertify leases and apply for rent relief. 
This Second Chance Month, join us in recognizing
JPMorgan Chase by supporting Justice Together.
 
BUY TICKETS

→