Meet our Honoree: Shaun Leonardo
Artist Shaun Leonardo will receive a Community Innovator Award at our 25th Anniversary Benefit
At the Center for Court Innovation, our goal is to transform justice by working with government and communities to reduce the harmful excesses of the justice system while increasing community safety.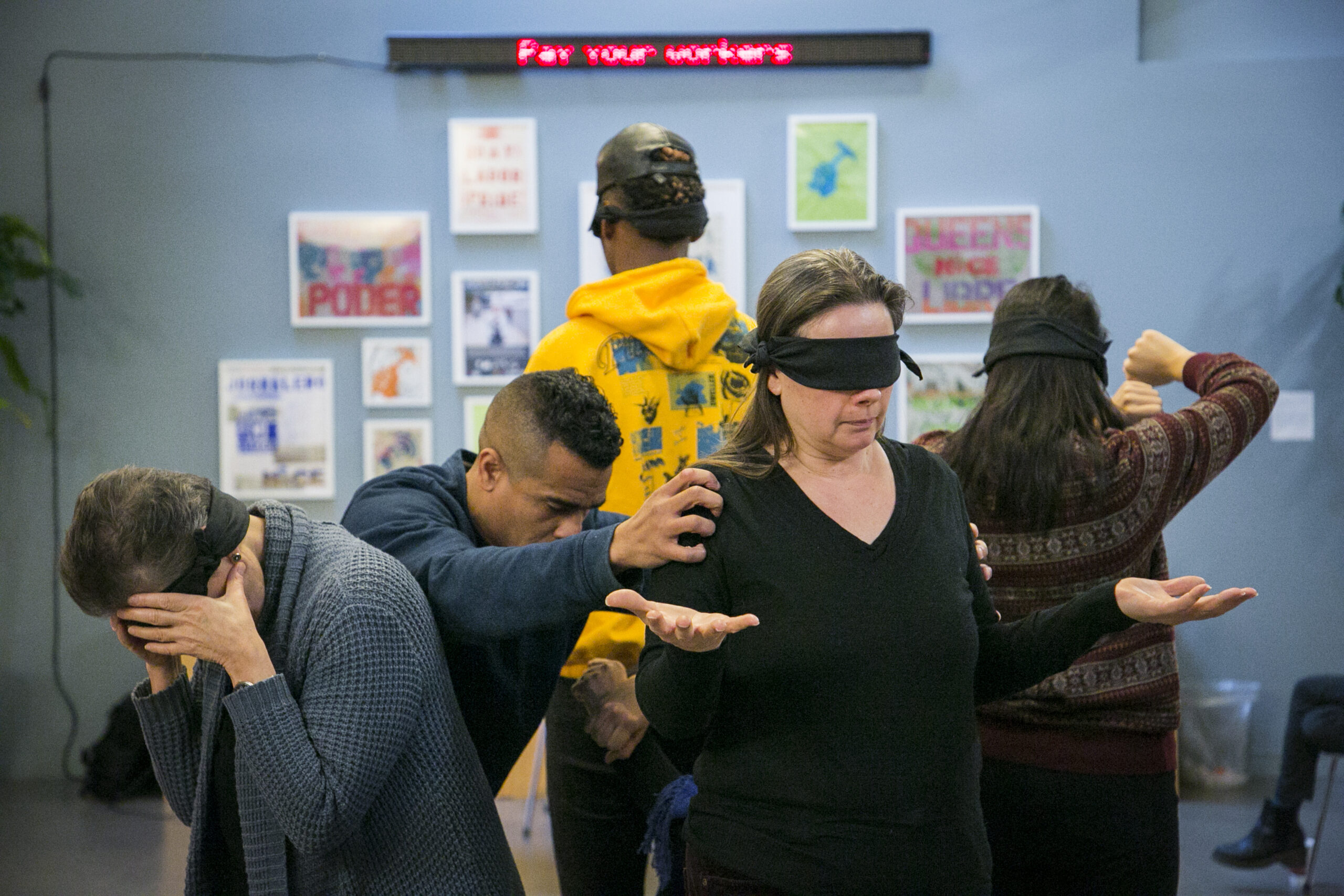 As part of our work to end the use of unnecessary incarceration and expand community power, we collaborate with artists and arts organizations to develop new approaches to accountability and healing.
At Justice Together, our 25th anniversary benefit on May 17, we will be honoring New York City artist Shaun Leonardo, who will receive our Community Innovator award.  A Queens-born, Brooklyn-based artist, performer, and advocate, he has played a key role in using art to help communities and those impacted by the justice system thrive.
 
CELEBRATE TRANSFORMING JUSTICE: BUY TICKETS

→
Leonardo creates thought-provoking work that examines urgent subjects like the deaths of Black and Brown men at the hands of police, systemic racism, and mass incarceration. He is also the co-director of Recess, a Brooklyn nonprofit, where he helped build a unique arts-based diversion program that gives young people with misdemeanor and felony charges exposure to art and connections with working artists while serving as an alternative to incarceration.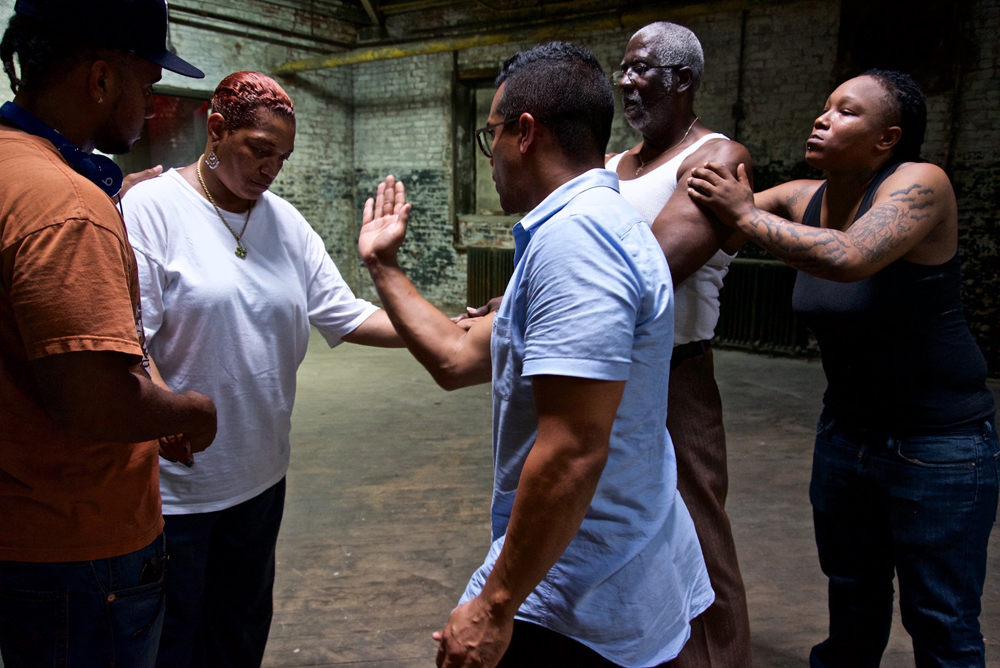 In addition, he works as an advisor with the Center's Project Reset, which offers individuals arrested for a low-level offense the chance to avoid both court and a criminal record by completing a brief program, such as an artist-led workshop. The program explores accountability on an interpersonal, communal, and systems level, while providing a better understanding of the criminal legal system and the resources available within the community.
"In many cases, what we discover is that criminality, and the way in which these particular bodies—our bodies—are criminalized, starts to occur well before these individuals are arrested," Leonardo said in 2019 on an episode of our New Thinking podcast. "Art, and the space carved out to create it, becomes a means to disrupt those internalized narratives—as much individual as societal. And with that comes a chance to analyze some of the circumstances that might have led to contact with the criminal justice system in the first place."
---

Join us on May 17 to celebrate 25 years of transforming justice along with Shaun Leonardo as he receives his Community Innovator award!
PURCHASE YOUR TICKETS

→