Supporting Parents, Healing Families
Using supportive strategies, the Center for Court Innovation's family and child programming has helped parents reconnect with their children, making meaningful contributions to their development, and begin familial healing.
When a parent fails to pay child support, it's often about a lot more than money. It may not be that they don't want to pay, it's that they can't. Employment opportunities may be limited by a lack of job skills or access to affordable housing and reliable transportation. Some parents may need legal help. And many times they need extra support and helpful alternatives in what can be a traditionally coercive process.
MEET ANDREE TENEMAS-CHAVEZ

A Changemaker in Action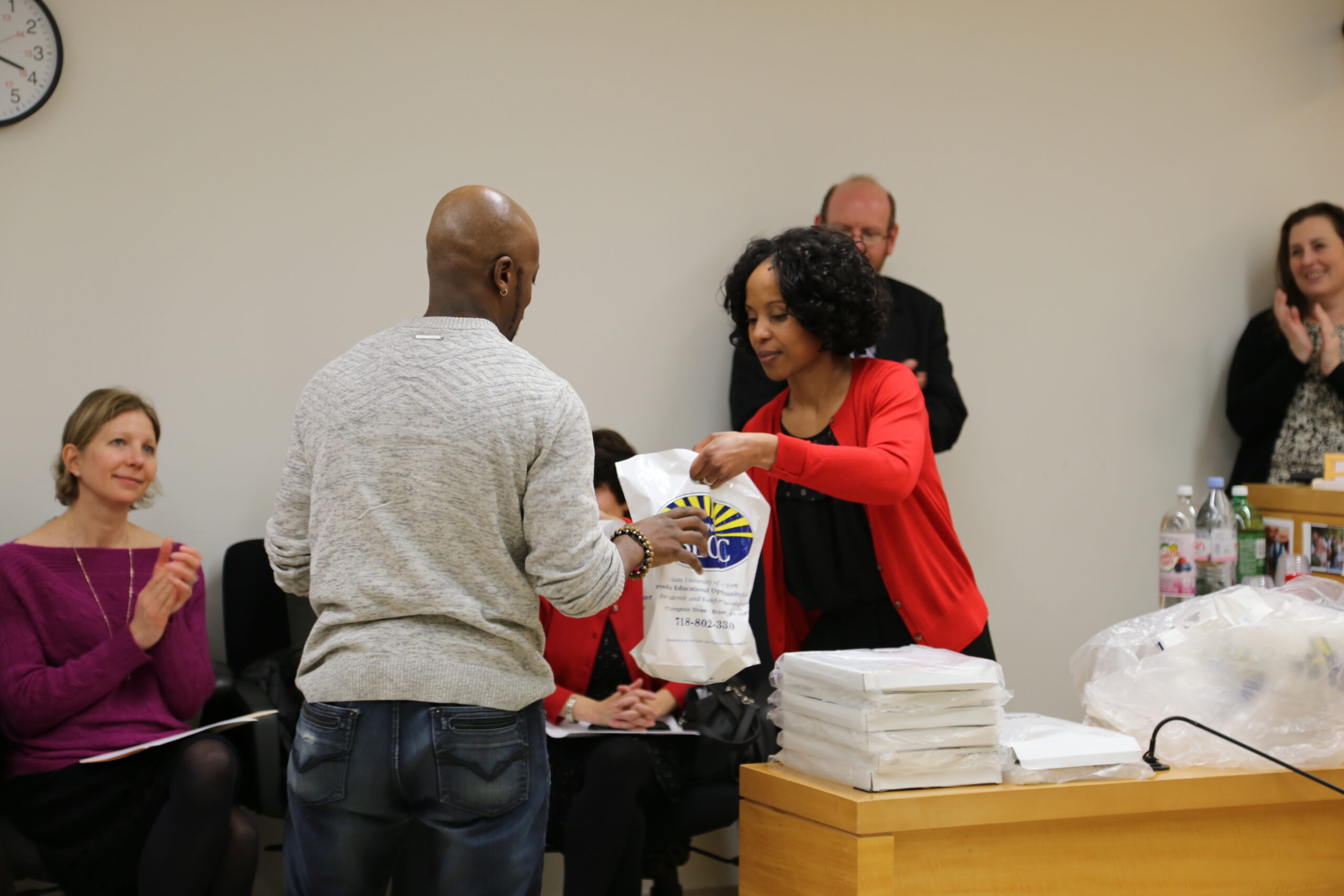 "By helping the non-custodial parent, we're helping kids reach their full potential," says Andree Tenemas-Chavez, who helped launch the Parent Support Program in Brooklyn in 2010, in partnership with New York City's Office of Child Support Services. The program—which we started in Onondaga County Family Court in 2008—has since expanded to the Bronx and Manhattan and will start in Queens Family Court this fall. "We've learned that once the barriers are removed, parents tend to reach out to the other parent to establish a connection with their children."
Program staff tailor recommendations in each case, linking participants to community-based resources to help them address barriers to making child support payments. "We have to realize that yes, we are addressing this presenting problem of not paying child support, but that there are other services that parents need in order to care for their children—continuing education, food and housing assistance, health care, and simple things like reduced-fare Metro cards."  
Every month—through May 2022—we're introducing you to more changemakers. Their stories are different, but each of them is leaving a unique mark on the world, motivated by a desire to change the status quo and transform justice.