More than 300 criminal justice innovators from dozens of jurisdictions around the world gathered in Birmingham, Ala., for three days in May 2018 for our biennial community justice conference, held in partnership with the U.S. Department of Justice's Bureau of Justice Assistance and the City of Birmingham Municipal Court.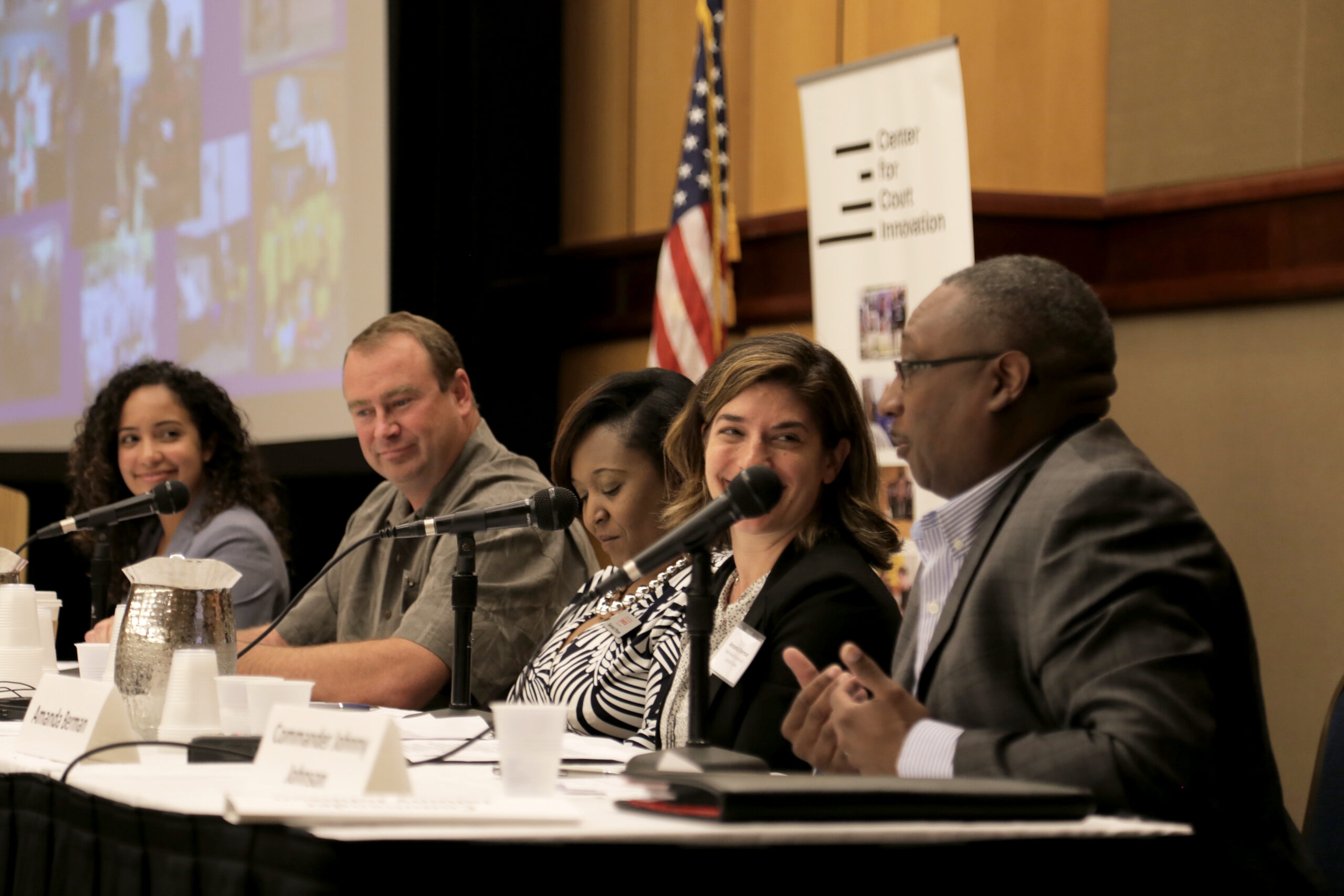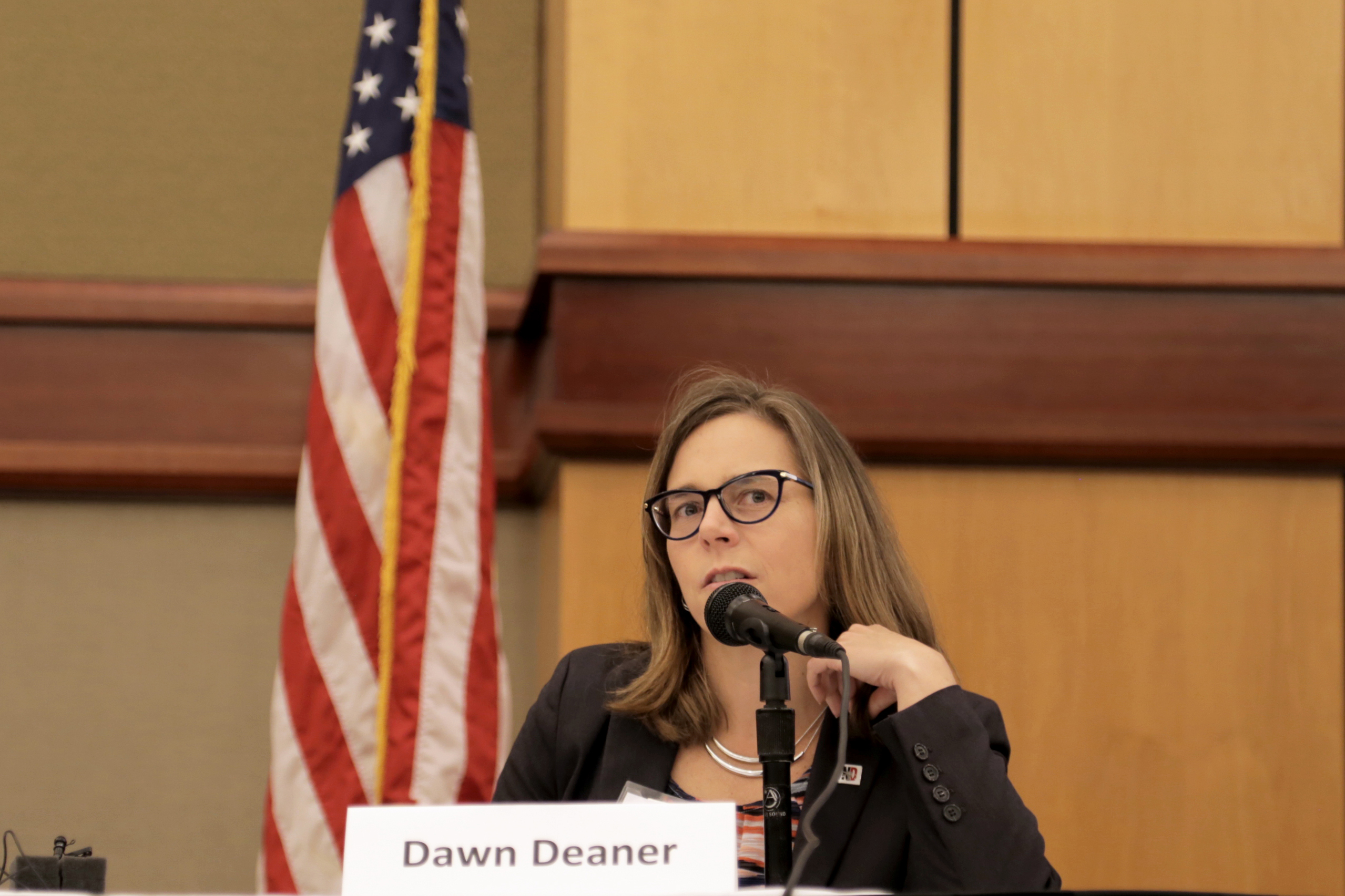 This year's theme was 'Community Courts & Public Safety' and attendees included judges, prosecutors, defense attorneys, probation officials, formerly-incarcerated individuals, and community groups, among others. Topics covered included everything from expanding the role of restorative justice, to strengthening partnerships with law enforcement, to responding to homelessness, behavioral health issues, and the opioid epidemic. (See our playlist for all of the videos from the conference, including many of the complete panels.)
As befits Birmingham's central role in the 1960's civil rights struggle, the disparate racial impacts of the justice system and low levels of public trust among many communities of color emerged as a major theme at the conference. Participants connected the ongoing struggle for civil rights to the need to enhance procedural fairness, provide alternatives to incarceration, and reduce the use of fees and fines in our justice system—all key elements of community justice.
As Sheriff Jerry Clayton of Ann Arbor, Mich., explained as part of his panel on community partnerships, "Community trust is hard to gain, and easy to lose. You can't wait until an incident happens, you have to build trust every day."
Indeed, much of the conference program wrestled with the question of broadening community engagement with the justice system. As Andrew Chanse, the executive director of Washington State's Spokane Public Library, succinctly framed it: "We need to meet people where they are at."
Spokane's downtown library, the weekly host of the city's community court, is in fact at the center of a movement spreading across the West Coast. In a similar vein, Dawn Deaner, the top public defender in Nashville, Tenn., and an advocate of participatory defense, maintained, "Public defenders' offices should be known by the people who need them; but they should also be known by the people who will never need them. It's up to us to engage all."
Fulton County (Atlanta, Ga.) D.A. and conference panelist Paul Howard breaks down the concept of community prosecution.
The achievements in improving public safety and trust in justice by the 10 sites that received funding under the 2016 Community Court Grant program were another highlight of the conference. The results of the solicitation for the 2018 round of funding supporting the creation or enhancement of community-focused courts will be announced in fall 2018.
To see the complete Birmingham conference agenda, click here.
For the supplemental materials, click here.
Twitter coverage of the summit used the hashtag: #CommCourts2018.
Videos from the Conference
see all of the videos from the conference

→
Podcasts from Community Justice 2018
How Do We Tell What's Working? Disrupting the Justice Evaluation Model
Putting the Public in Public Defending: Standing Up for a Profession in Crisis