Reform and Research are at Top of Agenda as Justice Practitioners Gather in Nation's Capital
Conference Draws Over 300 Attendees from around the World

WASHINGTON, D.C., —Community Justice 2012: The International Conference of Community Courts drew over 300 attendees from seven countries and 75 cities to learn about criminal justice reform strategies and research.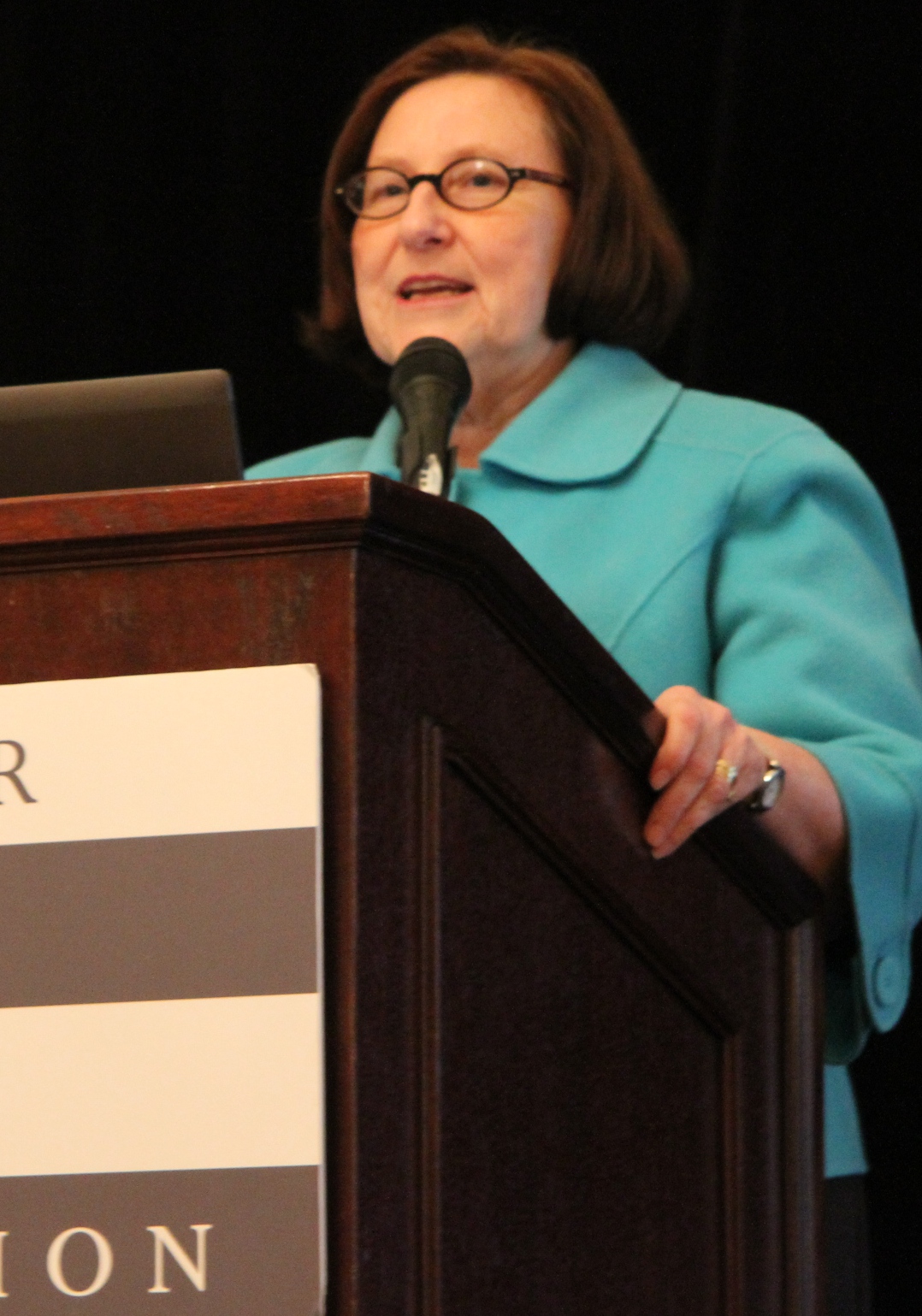 Washington, D.C. Mayor Vincent C. Gray's welcoming remarks included praise for his city's community court, a project started 10 years ago to handle cases from two police precincts that is being expanded to include the entire city. "What the community court has done for us … is to reduce recidivism. It's reduced overtime among our police officers in the District of Columbia, and perhaps most importantly, it has strengthened the partnership between our judicial system, our executive branch agencies, and … our legislative body." 

Assistant Attorney General Laurie O. Robinson said community courts "exemplify American innovation" and extolled them for their reliance on evidence, their emphasis on collaboration and their pursuit of "what the system was designed to ensure – fairness for all." She said community courts "bring together the grand tradition of the American legal system – with its dual concern for the dignity of the individual and the good of the whole – and the energy and boldness of problem solvers. This remarkable – and unusual – combination of foundational values and visionary ideals has served the cause of justice well." (Watch a video of Robinson delivering her remarks.)

R. Gil Kerlikowske, the director of the White House Office of National Drug Control Policy, referred to his tour of the Red Hook Community Justice Center, saying that he "couldn't have been more impressed" by the visit. "As community justice professionals in this room, you're aware of the power of community engagement and collaboration, and we know that's where the real work gets done." He said community courts' practice of "addressing problems with local residents and local stakeholders makes so much sense and also goes a long toward bolstering trust in our criminal justice system." (Watch a video of Kerlikowske delivering his remarks.)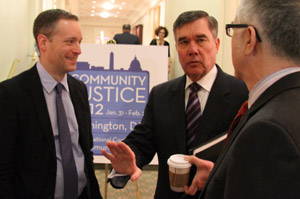 He pointed out that the U.S. government's National Drug Control Strategy  "supports alternatives to incarceration, such as community courts and, of course, the drug courts." 

Denise O'Donnell, the director of the Bureau of Justice Assistance, which sponsored the conference with the Center for Court Innovation, said the conference was an example of her agency's investing "training dollars where it really matters." By learning from their collective experience, community court practitioners can "figure out how to take it to the next step," which includes making "community courts a mainstay of our judicial system." (Watch a video of O'Donnell delivering her remarks.)

She described her own visit to the Red Hook Community Justice as "an eye-opening experience" that "made me a believer about the importance of the work that you all do" and helped her "see that the court not only transforms the lives of people that appear before it but can really engage the entire community." 

"As long as I'm director at BJA, this will remain a very important priority to us at BJA. And I know it's very important to our Attorney General Eric Holder," O'Donnell said.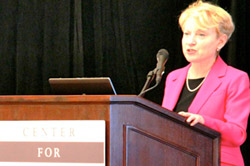 Wilson Compton of the National Institute on Drug Abuse spoke about the science of addiction and treatment. Other topics addressed during panels and breakout sessions were planning community justice initiatives, engaging neighborhood stakeholders, and integrating evidence-based practices into programming to address drug addiction and other issues. (Watch a video of Compton's presentation.) 

Other speakers included David Weisburd, director of the Center for Evidence-based Crime Policy, and Yale Law Professor Tom R. Tyler. (Watch videos of Weisburd's and Tyler's presentations.)
Related Podcasts
An interview with researcher Mark Halsey:
An interview with Police Chief Jim Burack:
An interview with Burke Fitzpatrick, who administers the Office of Justice Programs in South Carolina's Department of Public Safety:
An interview with Crown Counsel Adam Dalrymple:
An interview with Kurt Sandstrom, assistant deputy minister of Alberta Justice:
An interview with Dan Cipullo, director of the Criminal Division of the Superior Court of the District of Columbia:
Video: Greg Berman's Welcoming Remarks