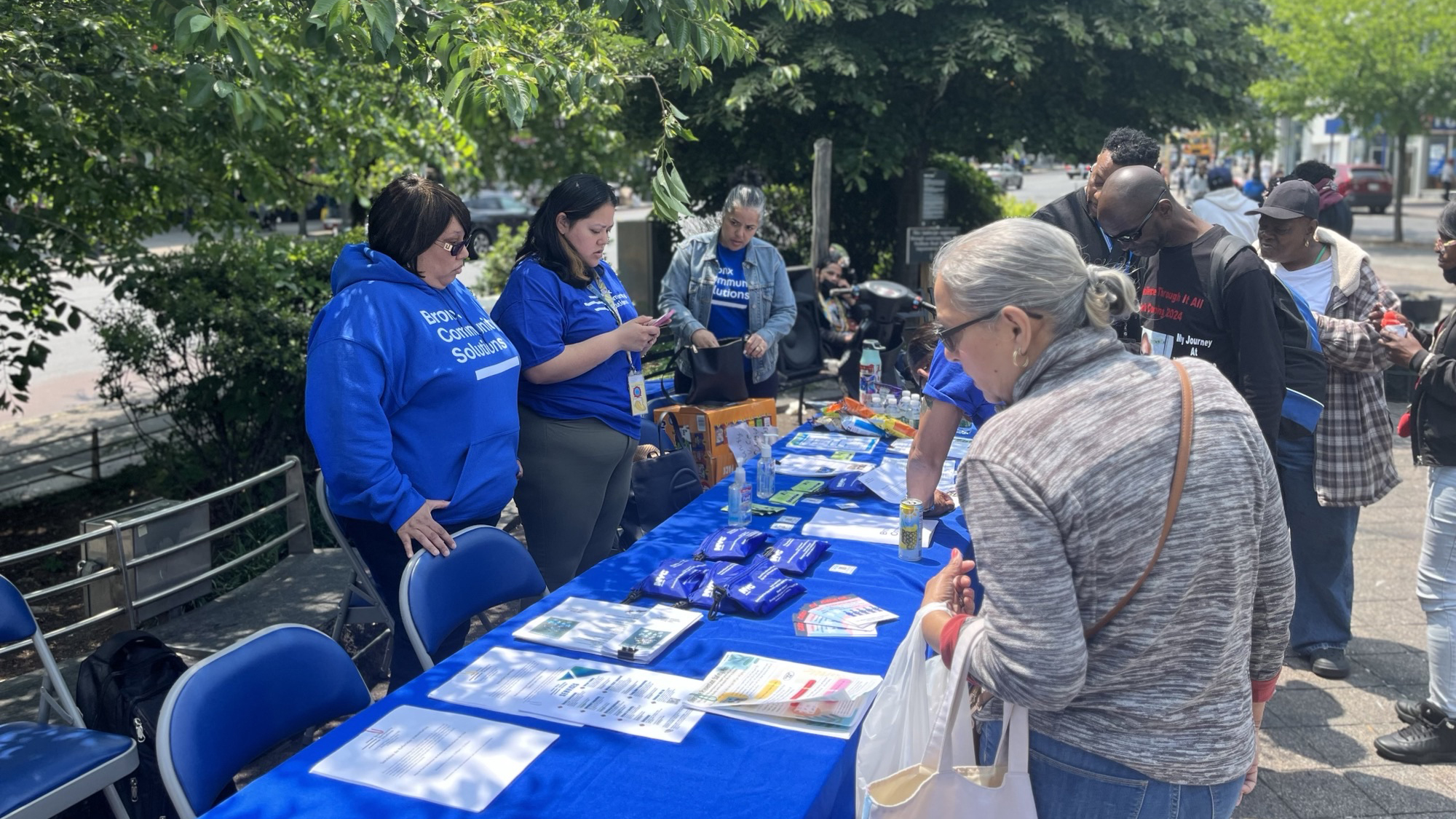 The overdose crisis has affected millions of our friends, family members, and neighbors. To save lives and build safer communities, we have to offer people low-barrier, meaningful services no matter where they are in their journey.
---
As COVID-19 cases spiked and communities grappled with a surge in gun violence, yet another public health crisis was sweeping across the United States. In the last few years, accidental overdoses have become the leading cause of death for people under 40 in 37 U.S. states. Millions of our friends, family members, and neighbors are at risk of overdose and need help. But what should help look like—and who gets to decide?
Our teams, who work across the five boroughs, recently met in our headquarter office to talk through those questions together. The focus of the conversation was something that all of them—case managers, violence interrupters, peer specialists—had practiced in their work, whether they knew it or not: harm reduction.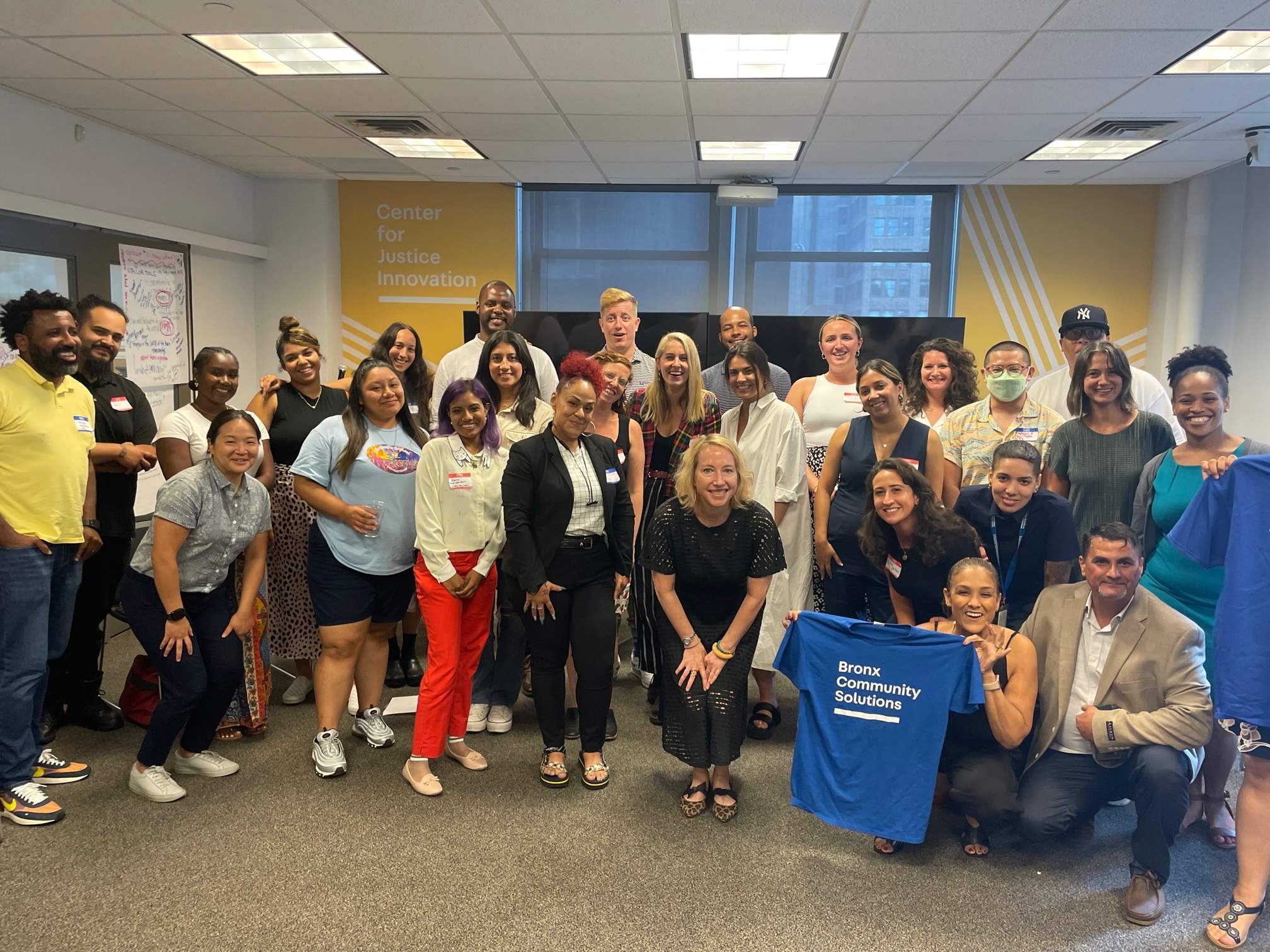 Harm reduction can take many forms, but the basic goal is to help people limit the harms—physical, psychological, and social—associated with certain behaviors, especially substance use. That can mean teaching people about overdose risks and prevention strategies, giving out naloxone and showing people how to use it to reverse an overdose, offering fentanyl strips for people to test the substances they're using, or—in the longer term—helping people heal from traumatic experiences.
Part of what makes harm reduction effective is the fact that it doesn't rely on people achieving total abstinence in order to make a positive impact. As anyone who has seen substance use challenges firsthand knows all too well, getting help isn't easy; 90 percent of people who struggle with substance use don't get treatment. But that fact shouldn't paralyze us. When we meet people where they are—leaving judgment and stigmas behind—we can make it easier for them to get immediate, often life-saving help.
That's an important part of what our Bronx HOPE team does when they're linking people who have been arrested to help and care as an alternative to prosecution. When our peer specialists get called to the precinct, they spend time talking to the individual face-to-face about what their needs are—whether it's naloxone, overdose prevention training, or something more fundamental like food, shelter, or healthcare. It's work that takes patience, attention, and more than a little compassion.
Harm reduction is so near and dear to my heart, because it's more about caring for the individual. It's not just about the drugs, it's about the next steps: okay, you're safe, you have a Narcan kit, you have fentanyl testing strips—but what else are you missing? Have you eaten today? Have you slept a full eight hours? When's the last time you took a shower? All of those things make a difference.

— ARLENE MACHADO, case manager for Bronx HOPE
A new effort we're launching in Syracuse, New York, will bring harm reduction tools, like overdose prevention and sexual health resources, directly to areas with high rates of substance use. By respecting people's agency to decide which services they need and when, our teams are aiming to reach a population that faces serious barriers to getting support.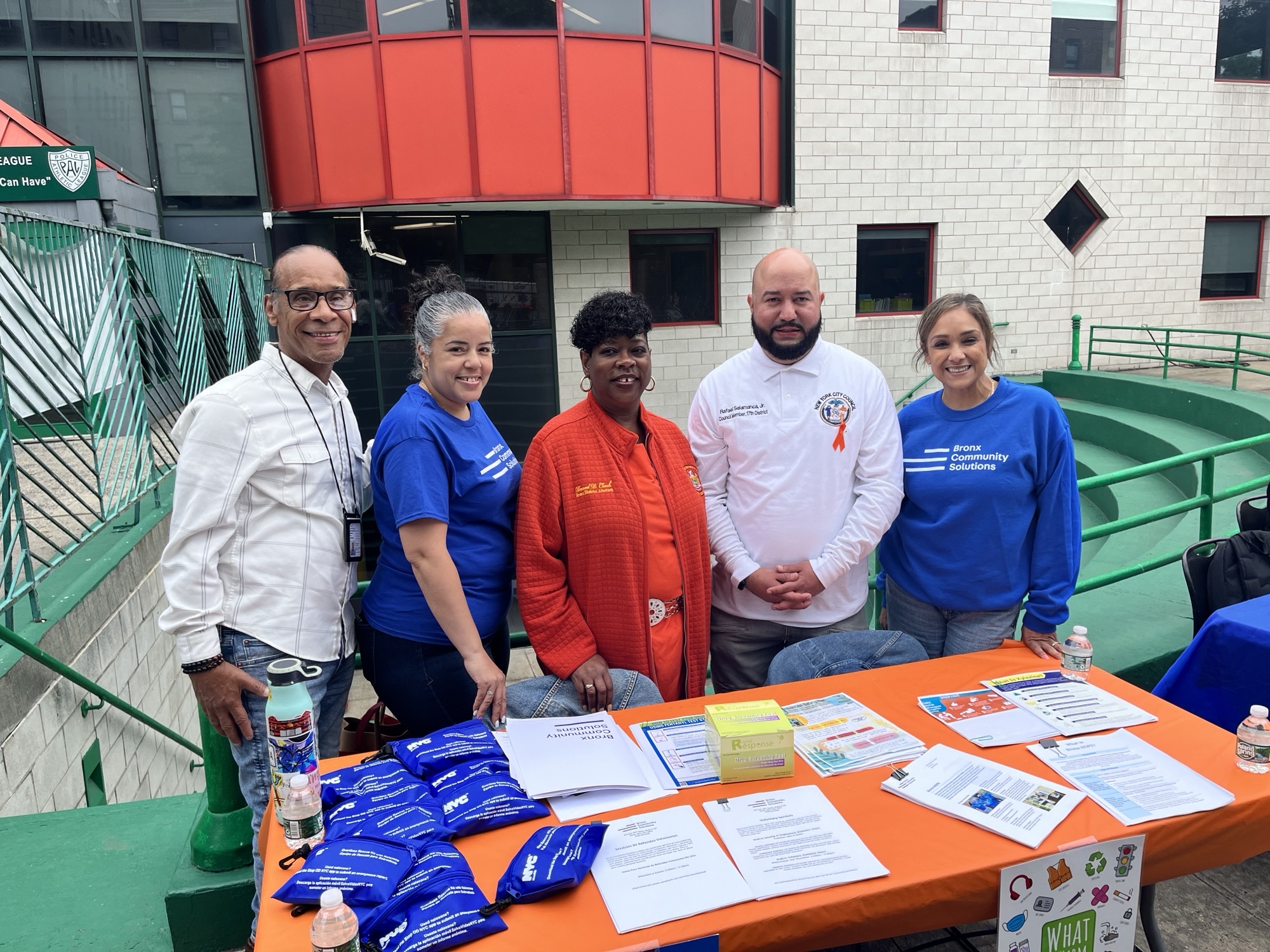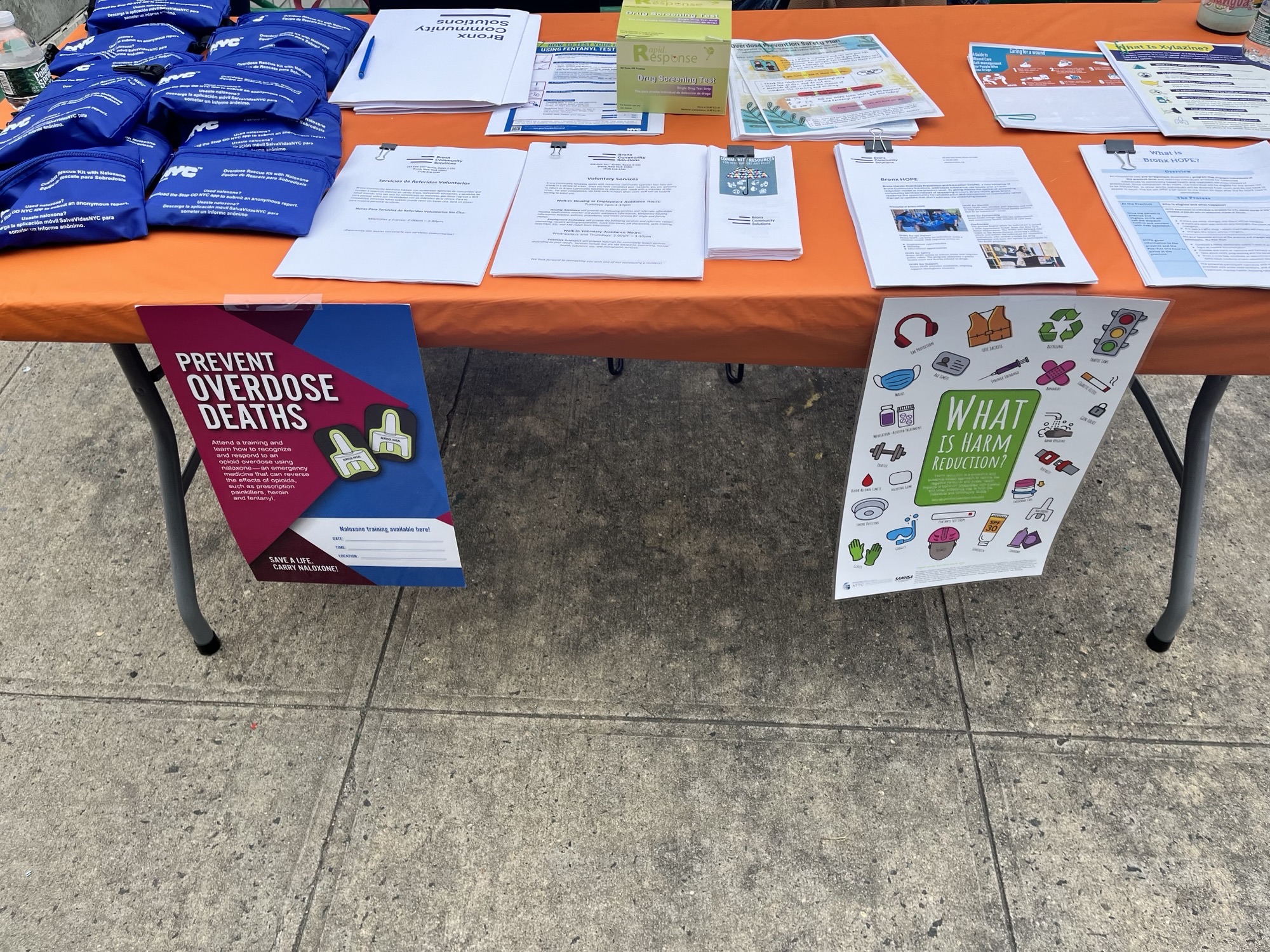 Partly in response to the ongoing overdose crisis, drug treatment courts have started to explore how harm reduction strategies can be used to foster safer, healthier communities as well. The relationship between harm reduction and treatment courts—which offer people charged with drug-related offenses the chance to avoid jail and a criminal record by completing substance use treatment—is complex and evolving. But as the fruits of harm reduction become clearer, especially when it comes to serving hard-to-reach populations, some treatment courts are adding harm reduction tools—like medication for opioid use disorder—to their toolkits. In 2021, we created a guide to help treatment courts use the principles of harm reduction to better live up to their central goals.
If we really want to mend the harms that may come with substance use, we need to break down the obstacles that prevent people from getting help by offering accessible, meaningful services no matter where someone is in their journey. When we draw from the harm reduction approach and meet each person where they are, we stand a better chance of getting people the help they need to live healthier, safer lives in their communities.