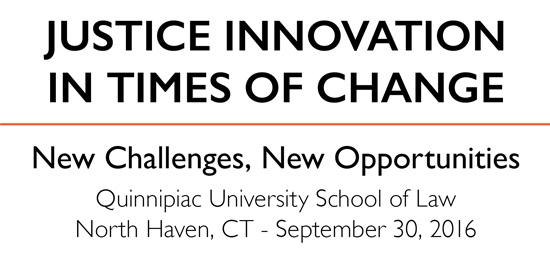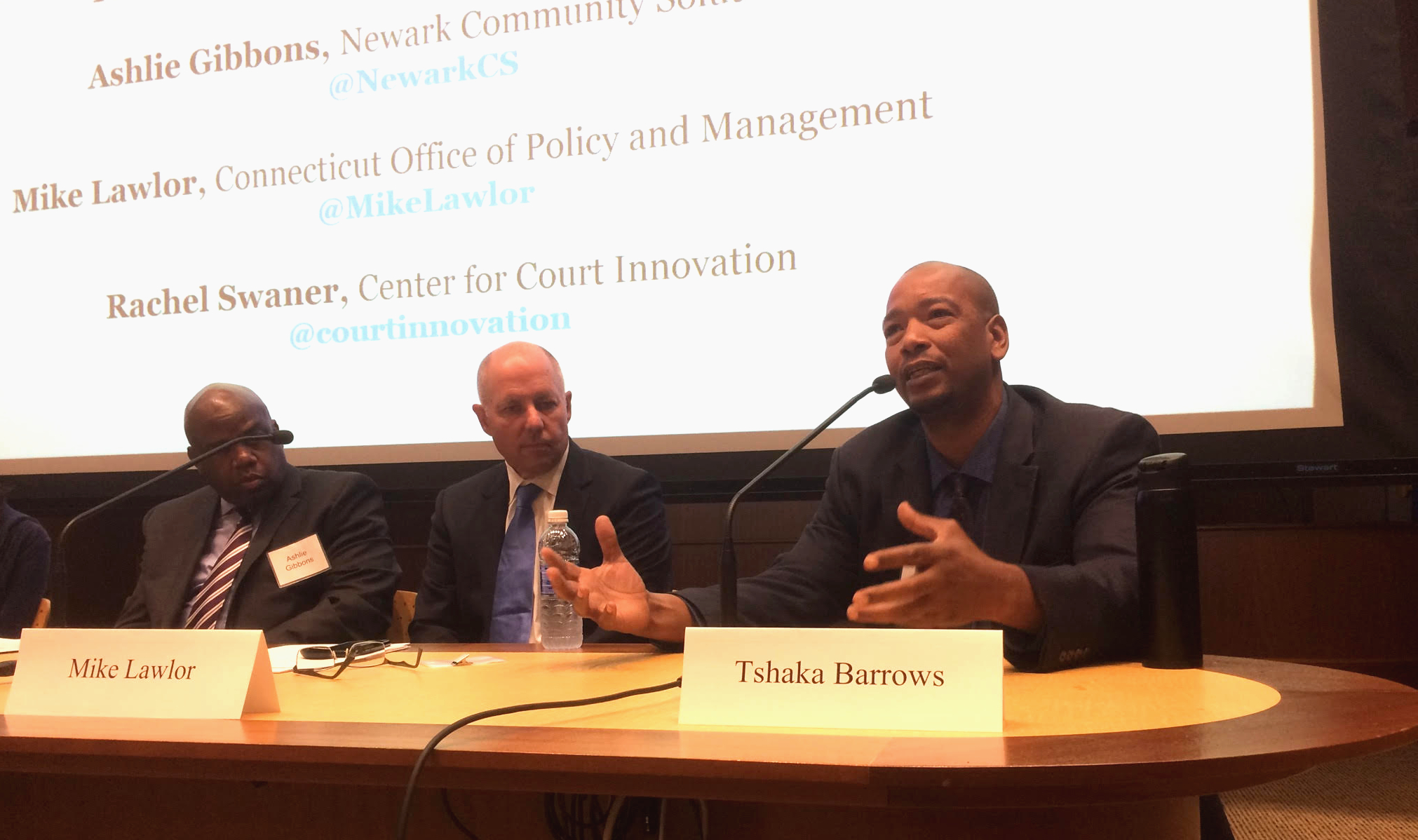 The Center for Court Innovation, in partnership with the U.S. Department of Justice's Bureau of Justice Assistance and the Quinnipiac University School of Law, hosted Justice Innovation in Times of Change: New Challenges, New Opportunities on September 30, 2016 at the Quinnipiac University School in North Haven, Connecticut.
The one-day summit provided an opportunity for practitioners from both inside and outside the justice system—including policymakers, judges, prosecutors, defense attorneys, probation officials, court administrators, police, clinical staff, and non-profit organizations—to learn about a range of topics relating to chronic lower-level offending. Sessions covered best practices in procedural justice, risk and needs assessment, pretrial diversion, the latest in addiction and treatment, and alternative sentencing.
To see the agenda, click here.
To read the faculty biographies, click here.
To see the learning objectives, click here.
To view supplemental materials, click here.
Food, beverages, and event space for this summit were made possible by the generosity of the Herbert and Nell Singer Foundation and the Quinnipiac University School of Law's Center on Dispute Resolution.
Podcasts from the Summit
In this New Thinking podcast, Reuben J. Miller, assistant professor of social work at the University of Michigan, and his research collaborator Hazelette Crosby-Robinson discuss some of the criticisms that have been leveled against risk assessment tools.
Tshaka Barrows, deputy director of the Burns Institute, discusses his organization's collaborative and community-centered approach to addressing and eliminating racial and ethnic disparities in the justice system.
Videos from the Summit
Dannel P. Malloy, the governor of Connecticut, was the keynote speaker at the summit. He spoke about reforms in his state that have raised the age of criminal responsibility to 18, reduced the use of incarceration, and lowered crime to levels not seen since the 1960s.