DALLAS – Justice practitioners gathered at the Dallas City Hall for the regional summit Reinvesting in Justice: What Comes Next? organized by the Center for Court Innovation in partnership with the U.S. Department of Justice's Bureau of Justice Assistance and the South Dallas Community Court. The summit was attended by approximately 75 policymakers, judges, prosecutors, defense attorneys, police chiefs, and councilmen, and explored criminal justice challenges and innovative reform efforts.
In his welcoming remarks, Center for Court Innovation Technical Assistance and Training Director Julius Lang posed the questions "How can we better engage communities in the work of the justice system? How can we respond better to lower level chronic offending? And perhaps most importantly, how can we improve the legitimacy of the justice system?" The summit sought to answer those questions through panels on topics ranging from procedural justice, risk and needs assessment, drug and mental health treatment, pretrial diversion, and community engagement.
Faculty for Reinvesting in Justice came from an array of regional and national organizations, including the Dallas Police Department, Right on Crime, the Texas Criminal Justice Coalition, the New York City Criminal Court, the City and County of Denver, and the Center for Court Innovation. Speakers included Police Chief David Brown, Right on Crime Policy Director Marc Levin, Dallas City Council members Tiffinni Young and Adam McGough, Dallas Deputy Mayor Pro Tem Erik Wilson, Judge Marcia Hirsch, and Judge Michael Yavinsky, among others.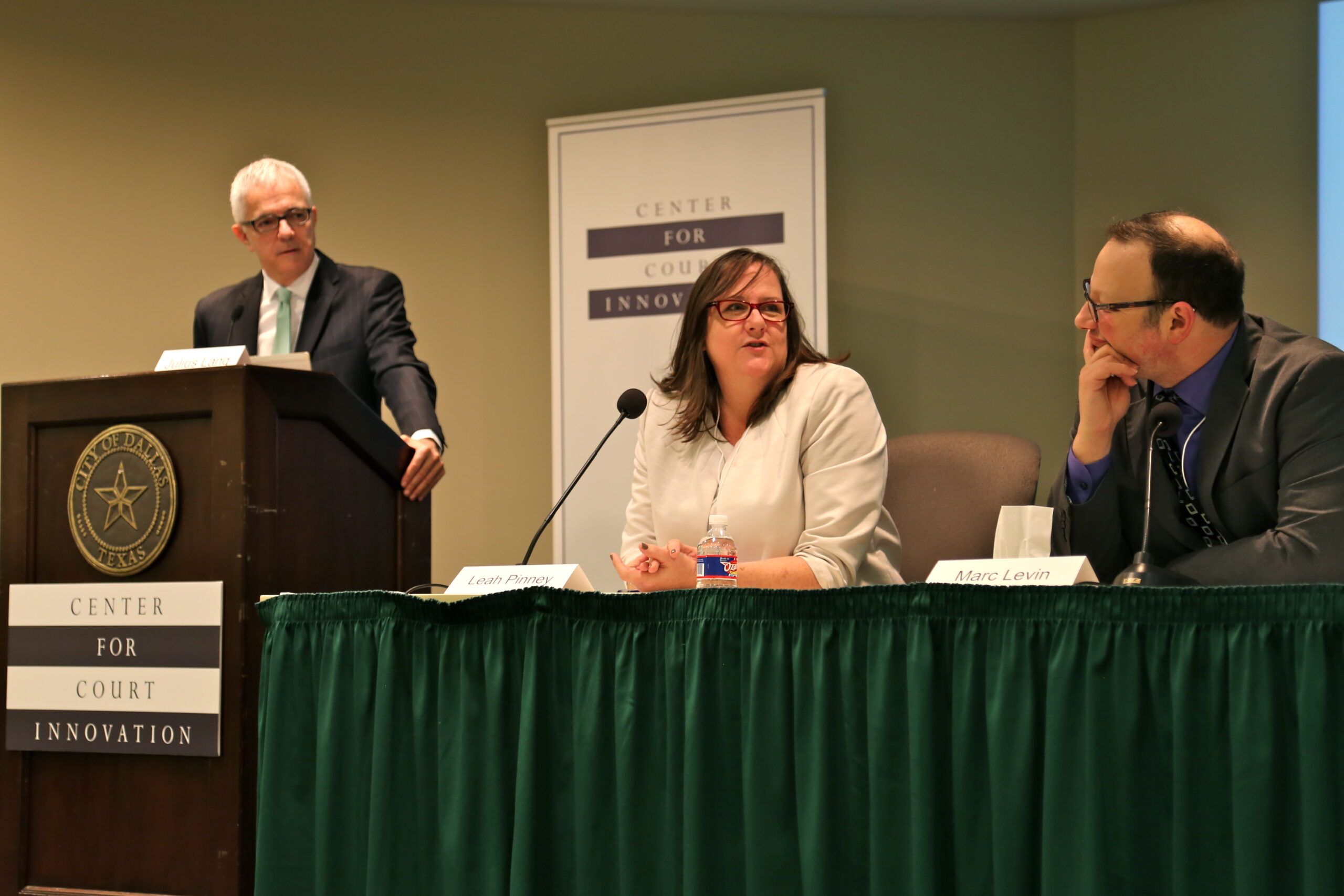 A panel on engaging with unlikely allies brought together Marc Levin, policy director of Right on Crime, Leah Pinney, executive director of the Texas Criminal Justice Coalition, and Penny Rayfield, board member at the Texas Association of Business, to discuss how stakeholders from across the ideological spectrum can find common ground for bipartisan reform.  Another panel explored how practitioners can better engage with the communities they serve. Moderator Maureen Milligan, chief of community prosecution and community courts in the Dallas City Attorney's Office, underscored the vital importance of such engagement, saying "You can't go into communities if they don't trust you."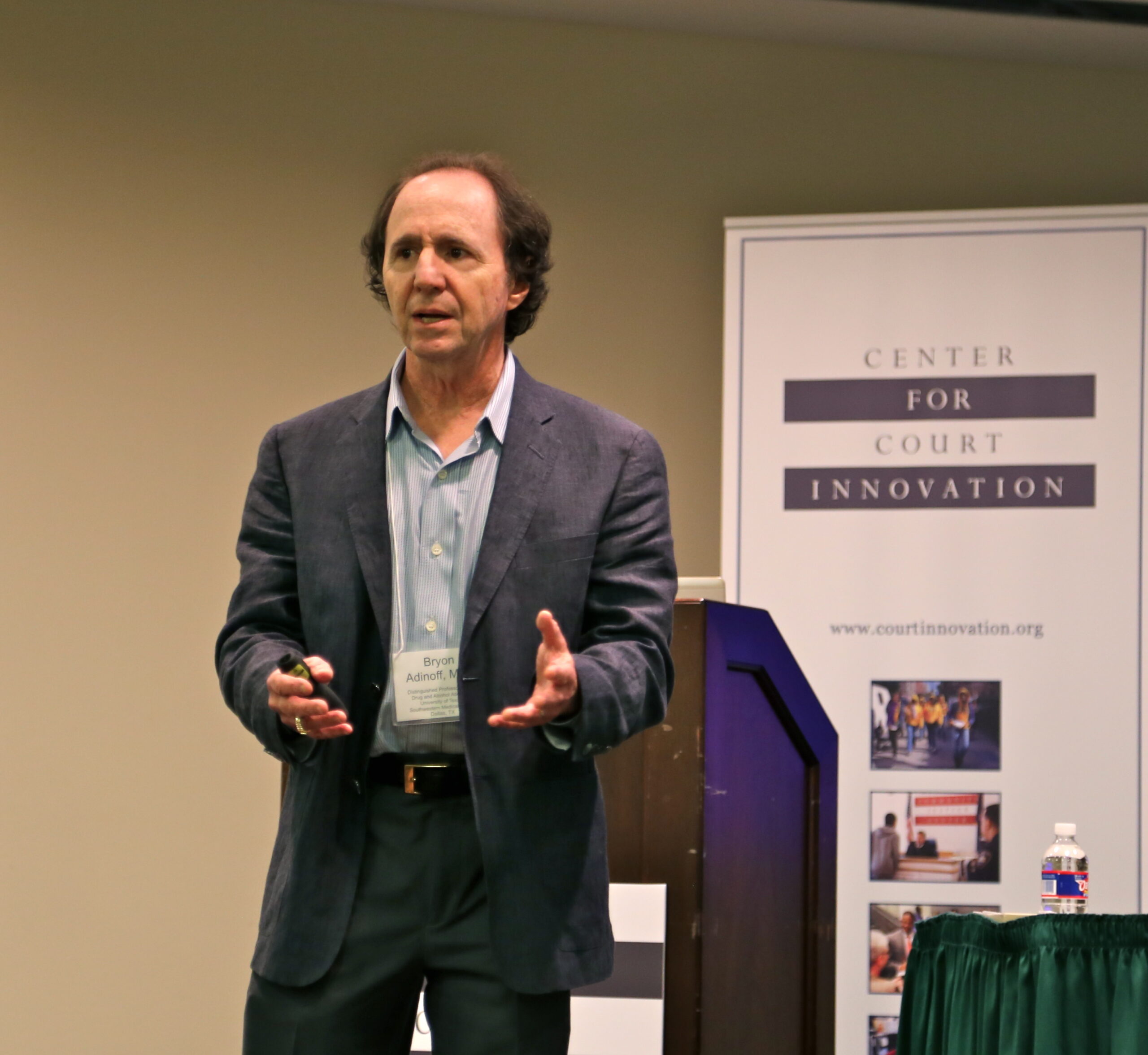 Dr. Bryon Adinoff, professor of alcohol and drug abuse research in the Department of Psychiatry at the University of Texas Southwestern Medical Center and staff psychiatrist at the Veteran Administration North Texas Health Care System, delivered a plenary presentation on the neuroscience of addiction. "Addiction is the only disease for which we incarcerate people," he said. He presented current scientific research on drug and alcohol abuse, including the usefulness of medication assisted treatment.
The summit hosted multiple breakout sessions featuring judges, researchers, and administrators from New York City, Denver, and Memphis to discuss a range of topics, including working with individuals with co-occurring mental and substance use disorders, the need for pretrial justice and bail reform, the principles of risk-needs-responsivity, and strategies for changing offender behavior and reducing recidivism rates in community courts. 
Reinvesting in Justice concluded with a panel that explored the intersections of race and procedural justice, with a focus on improving justice system legitimacy. Dallas Police Chief David Brown raised the history of race relations, asserting the need to acknowledge the experiences and memories of communities of color in order to strengthen their relationship with the justice system today.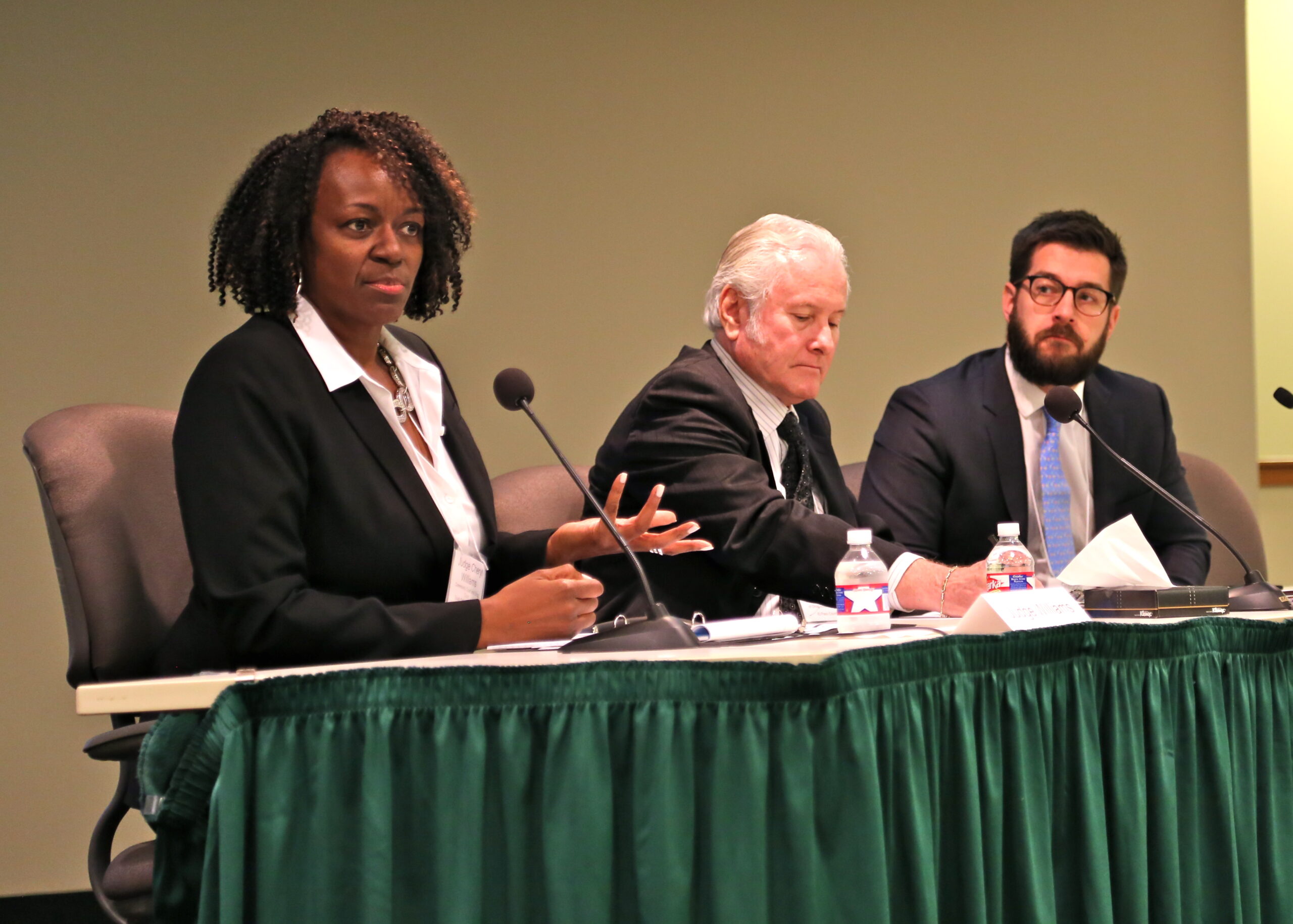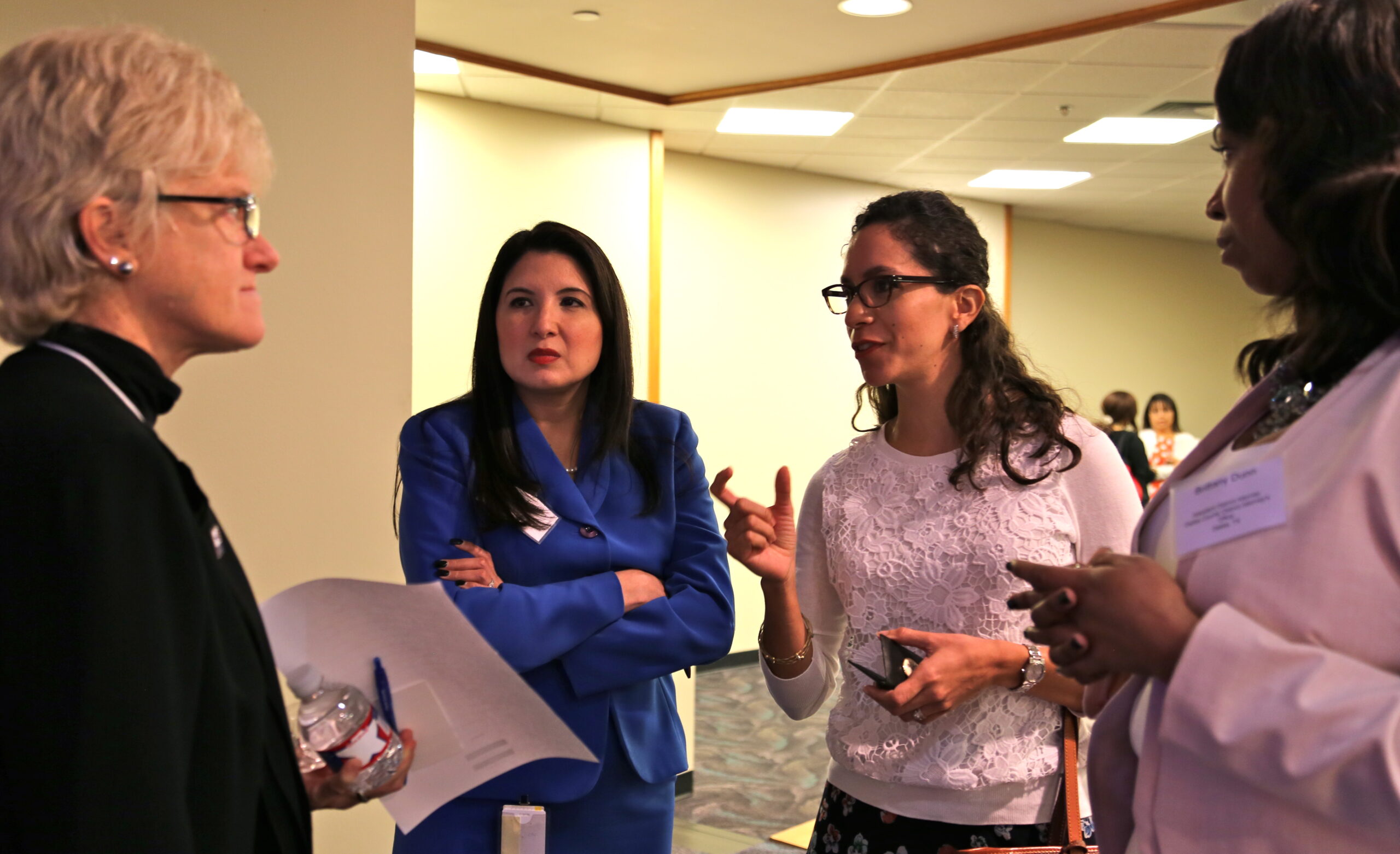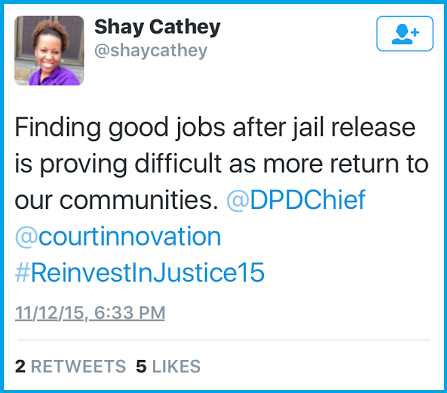 Related Podcasts