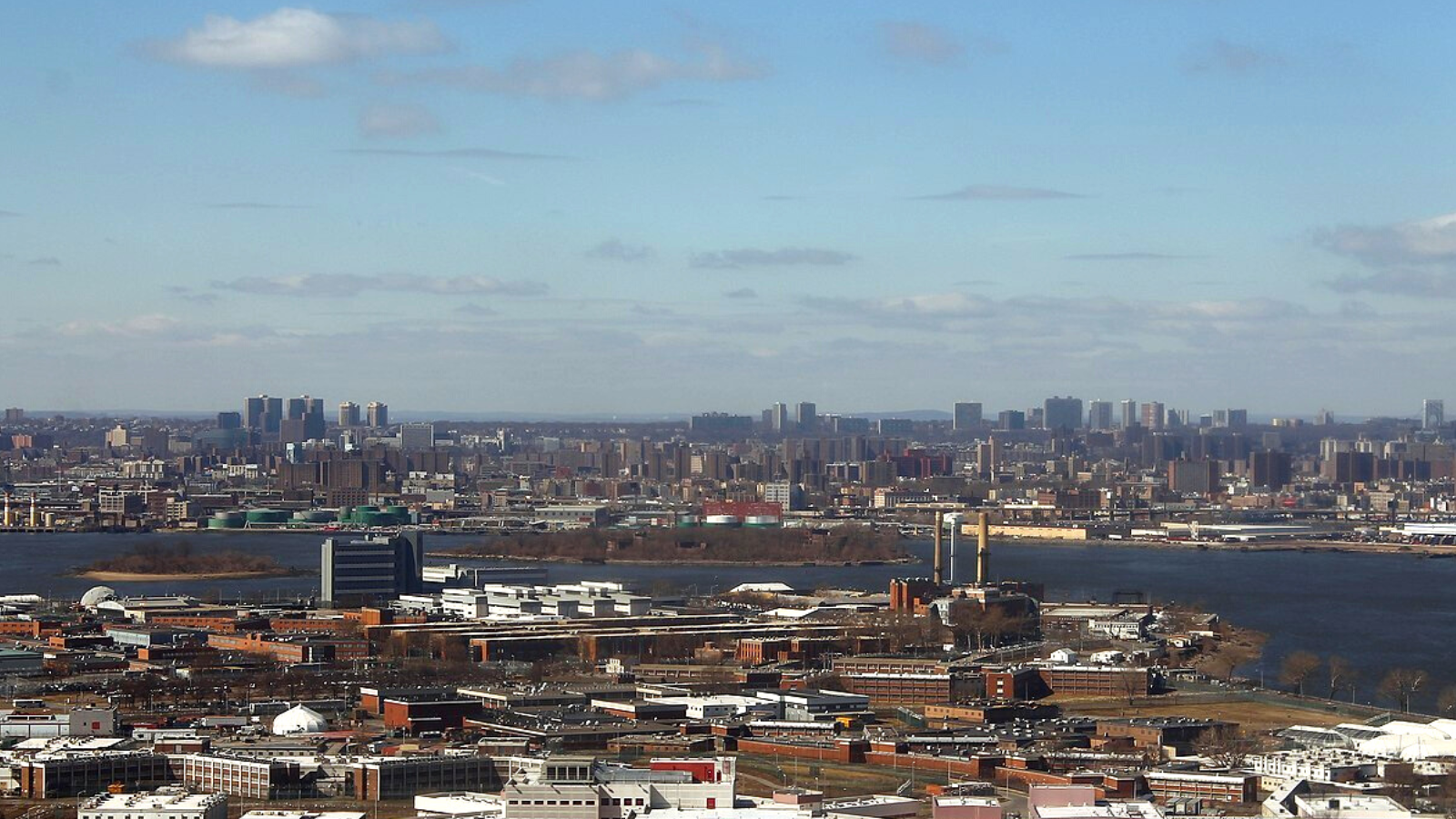 As violence has surged at Rikers Island, some have called for a federal takeover of New York City's jail system. Here's what you need to know.
---
This article has been updated as of August 14, 2023.

As life-threatening conditions continue and violence surges on Rikers Island, a federal judge is considering handing control of New York City's jail system to a federal overseer. But what got us to this point, and what could a federal receivership mean for the city's jails and the people in them? Here's what you need to know:
Rikers Island has long had a reputation for violence and neglect. Conditions in the jail complex came under national scrutiny in 2011 after incarcerated people filed a class-action lawsuit against the city for cruel and unusual punishment. A federal investigation launched on the heels of this lawsuit uncovered a "deep-seated culture of violence" on Rikers, marked by a clear pattern of brutality against incarcerated teens and a near-total lack of accountability for correction officers.
 

In 2015, the city agreed to a settlement to remedy the culture of violence in its jails. The agreement banned certain kinds of force, increased oversight of correction officers, and appointed a federal monitor to keep a watchful eye over conditions in the jails on Rikers. A court-appointed monitor, Steve J. Martin, was tasked with visiting these jails on a regular basis and writing reports to track the city's progress towards more humane conditions.
 

Since then, rates of violence and death have surged in the city's jails, leaving the people in them—the vast majority of whom have not been convicted of any crime—in an increasingly vulnerable position. The mortality rate in New York City jails reached a quarter-century high in 2022, and seven people have already lost their lives on Rikers Island this year.

The jail system's federal monitor recently recommended that the city be held in contempt for failing to uphold its commitment to protecting the safety of those in jail. Their July report detailed shocking levels of violence towards incarcerated people, as well as an unwillingness to take measures that could prevent conflicts from escalating.

Meanwhile, advocates and people at Rikers have raised the alarm about transparency as city jails have stopped notifying the press when someone dies in the city's custody. After eight years of oversight, federal monitors say they are struggling to access accurate, timely information about conditions in Rikers Island's facilities.
 
In 2017, New York City pledged to close the jails on Rikers Island by 2027, replacing them with smaller, modern facilities closer to courts and communities. Fulfilling that promise is only possible if the city can bring its jail population down to 3,300 people.

In 2016, then-City Council Speaker Melissa Mark-Viverito formed the "Lippman Commission," a group of civic leaders tasked with drawing up an action plan for achieving that goal. This plan—and the updated blueprint we created in partnership with the Commission in 2021—outlines realistic steps for safely reducing the number of people behind bars in New York and closing the jails on Rikers Island once and for all. These steps include investing in alternatives to incarceration, expanding Supervised Release, and improving case processing times.

Despite this pledge, the city's jail population is growing. Without a concerted effort to bring down the number of people kept in jail, the city will not be able to honor its commitment of closing Rikers by 2027.
 

On August 10, 2023, Judge Laura Taylor Swain set a schedule for official arguments to formally review the prospect of a federal takeover. A federal takeover would give control of the city's jail system over to a court-appointed receiver, and could spell major changes for jail operations. Federal receiverships are often a response to violations of rights and other serious harms, but they can only be instituted if a federal judge determines that there are no viable alternatives. Just how much power a receiver would hold in the event of a takeover is up to the federal judge to decide.

If approved, a receiver would likely be appointed by Judge Swain in collaboration with local and federal stakeholders. 

At the August 10 hearing, federal monitors Steve Martin and Anna Friedberg once again brought conditions on Rikers to the attention of the court, noting 29 uses of force in a single day in August and people held in intake rooms for up to 21 hours. Judge Swain determined that the city's response to the crisis in its jails has so far been inadequate, acknowledging that "the people incarcerated at Rikers are at a grave risk of immediate harm."

Arguments in favor of a receivership are due on November 17, 2023. A final decision will not be possible until February of 2024 at the earliest, after the city submits a counterargument and the plaintiffs have a chance to reply.