"All students should be able to navigate their identities with support and guidance, without gaps or exceptions."
---
Young researchers with our Youth Action Institute recently shared their ideas on how to improve public school environments for queer and trans youth in an interactive gallery walk-through at our Midtown Manhattan office. The Institute is a research fellowship that enables young New Yorkers to investigate issues and policies that affect their lives and come up with strategies for social change. Given the current national climate around gender inclusion, particularly in schools, our First Year Fellows took a keen interest in how New York City earns its reputation as an LGBTQIA+ haven.

In their own words: "As students who have insight and experience with the policies of NYC schools, we discovered that many of the promises made by the Department of Education do not reflect actual school environments. The guidelines currently in place do not fully support gender inclusion or aid queer and trans individuals in navigating school environments. Additionally, the guidelines create an unbalanced burden on students by not holding administration accountable for enforcing the policies or communicating the policies to the student body. All students should be able to navigate their identities with support and guidance, without gaps or exceptions."
The Fellows built on the Department of Education's current guidelines for gender inclusion to create actionable policies with clear, step-by-step supports and real consequences for failures in compliance. They also made sure that their policies had clear benchmarks to measure successes and failures. Fellows addressed issues around grouping students by gender, use and documentation of student names, arbitrary policies without educational purpose, processes and priorities in responding to harassment, and gender-inclusive curricula.
Read the Fellows' full recommendations on improving gender inclusivity at NYC public schools:
Read the Recommendations

→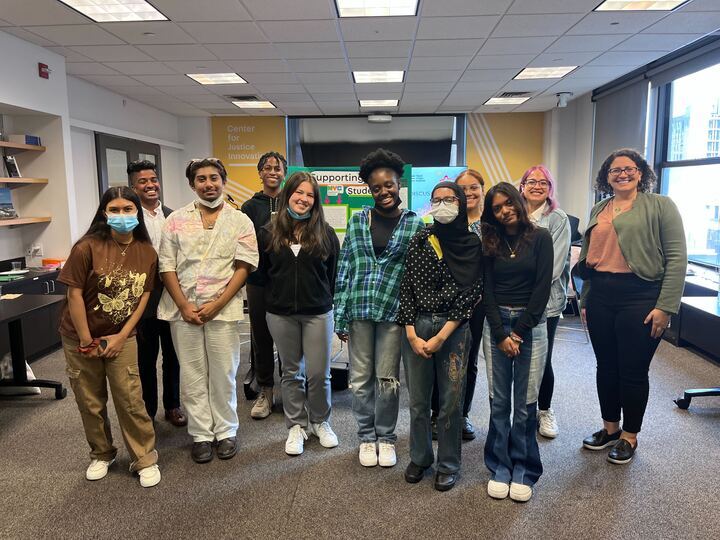 We are immensely proud of the hard work these young people put into designing a more just, inclusive world for themselves and other young LGBTQIA+ people. We look forward to seeing where they take these ideas when they reconvene in the fall!