Community First: A Unique Approach to Street Outreach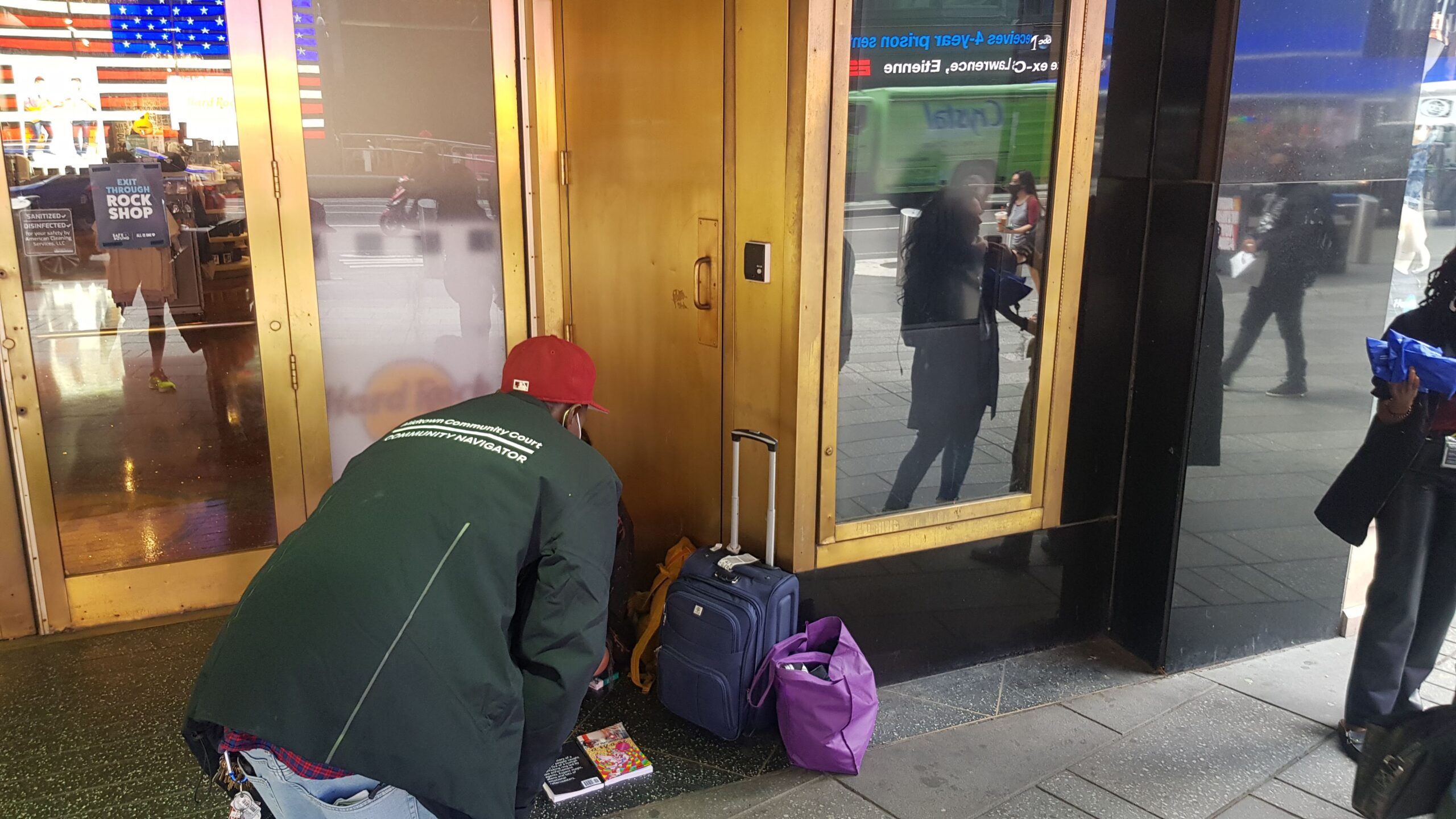 Community navigators build trusting relationships with people in and around Times Square to connect them with mental health services, help with housing, and medical treatment.
Meaningfully Engaging Individuals
The coronavirus pandemic caused a significant increase in the number of people who are housing insecure and living with severe mental health issues and/or substance use addictions gathering in and immediately around the Times Square area. Whether it is a warm meal or a pair of shoes, our team of Community Navigators help people address immediate needs and then work towards linking them to longer term housing, services, and support. With programs like Community First, law enforcement no longer has to be the only response to mental health crises and homelessness.
The Community Navigator team heads out into the neighborhood with clothing, socks, PPE, blankets, food, and other materials to begin engaging individuals in conversations around their needs. These may be people who are experiencing homelessness, staying in a local shelter, or are in need of mental health services, harm reduction services, benefits connections, medical treatment, or any other number of services. Community Navigators also link people with services that may be difficult, if not impossible, for them to access like bathroom facilities, general wellness support, haircuts, showers, and laundry services.
READ AN OP-ED ABOUT THE PROGRAM

→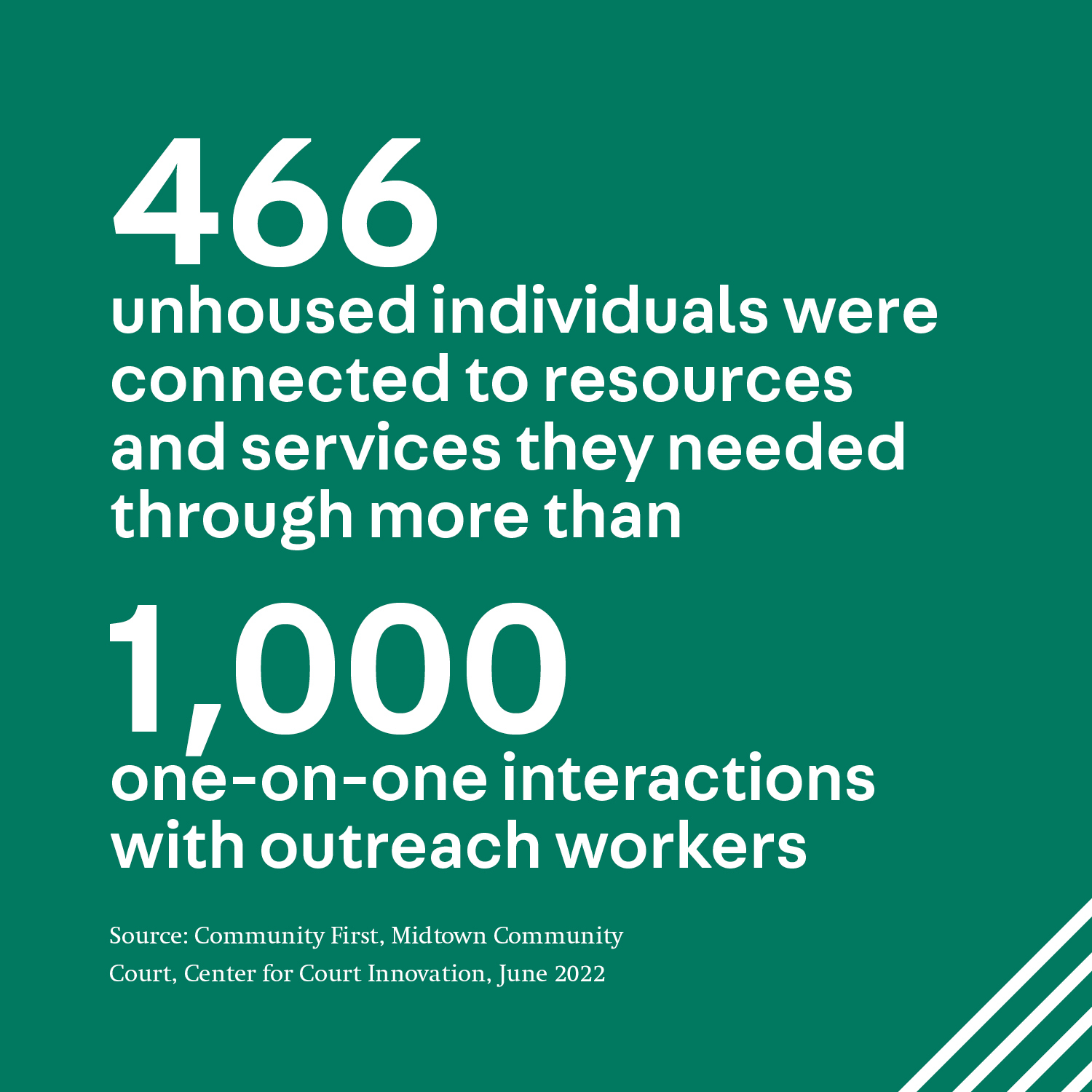 I remember when I first met you all. You gave me a blanket when I was cold. — Participant
The Community First model differs from existing street outreach initiatives because it focuses on building trusting relationships and meeting community members "where they're at" before making linkages to more meaningful and significant services provided by community-based organizations in the Midtown Community Court's network. The time spent building trust with community members in need results in those individuals confidently engaging in critical services with greater chances for long-term success.

Our program has made a big impact since launching in 2021—we've engaged 466 individuals and completed over 1,045 interactions.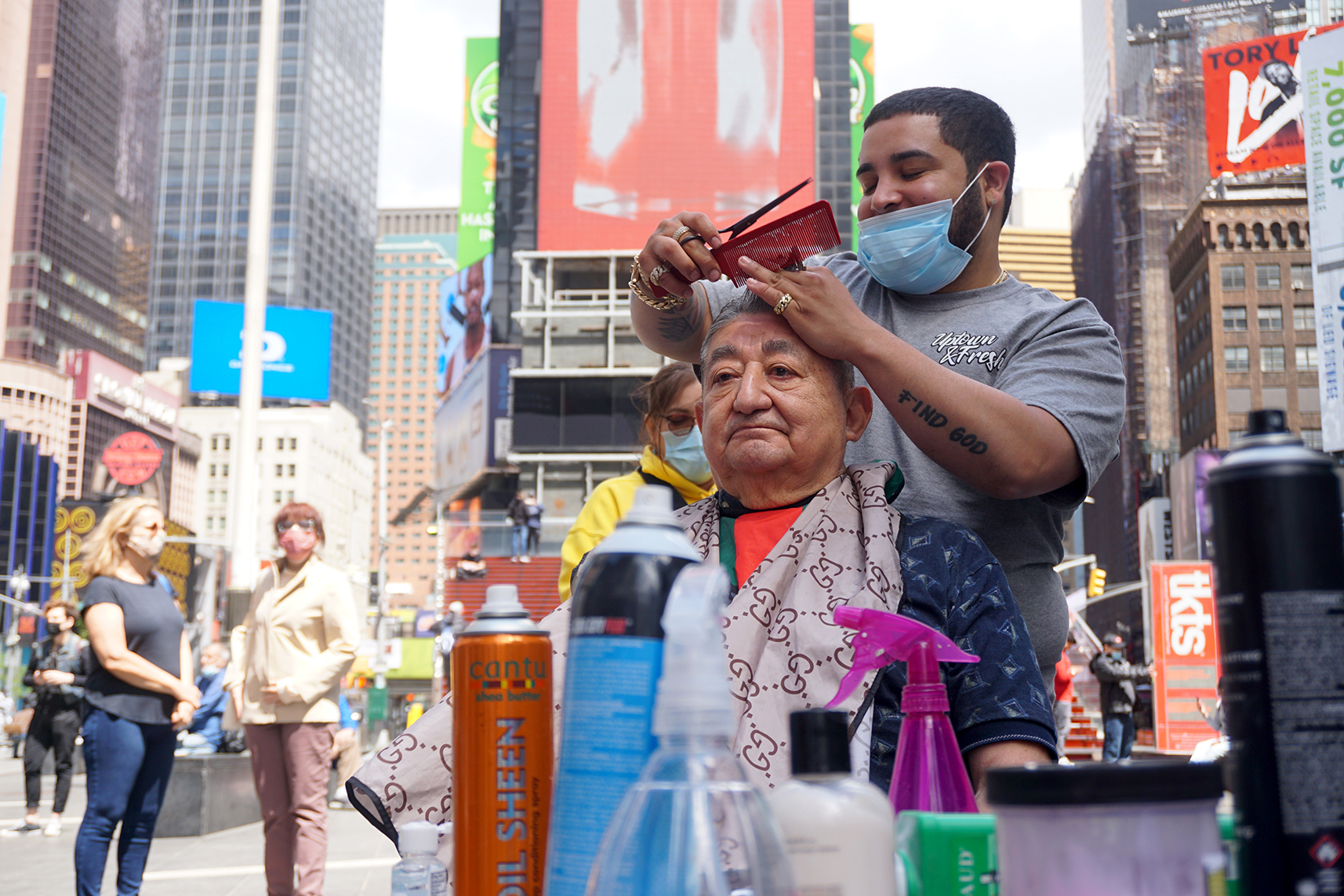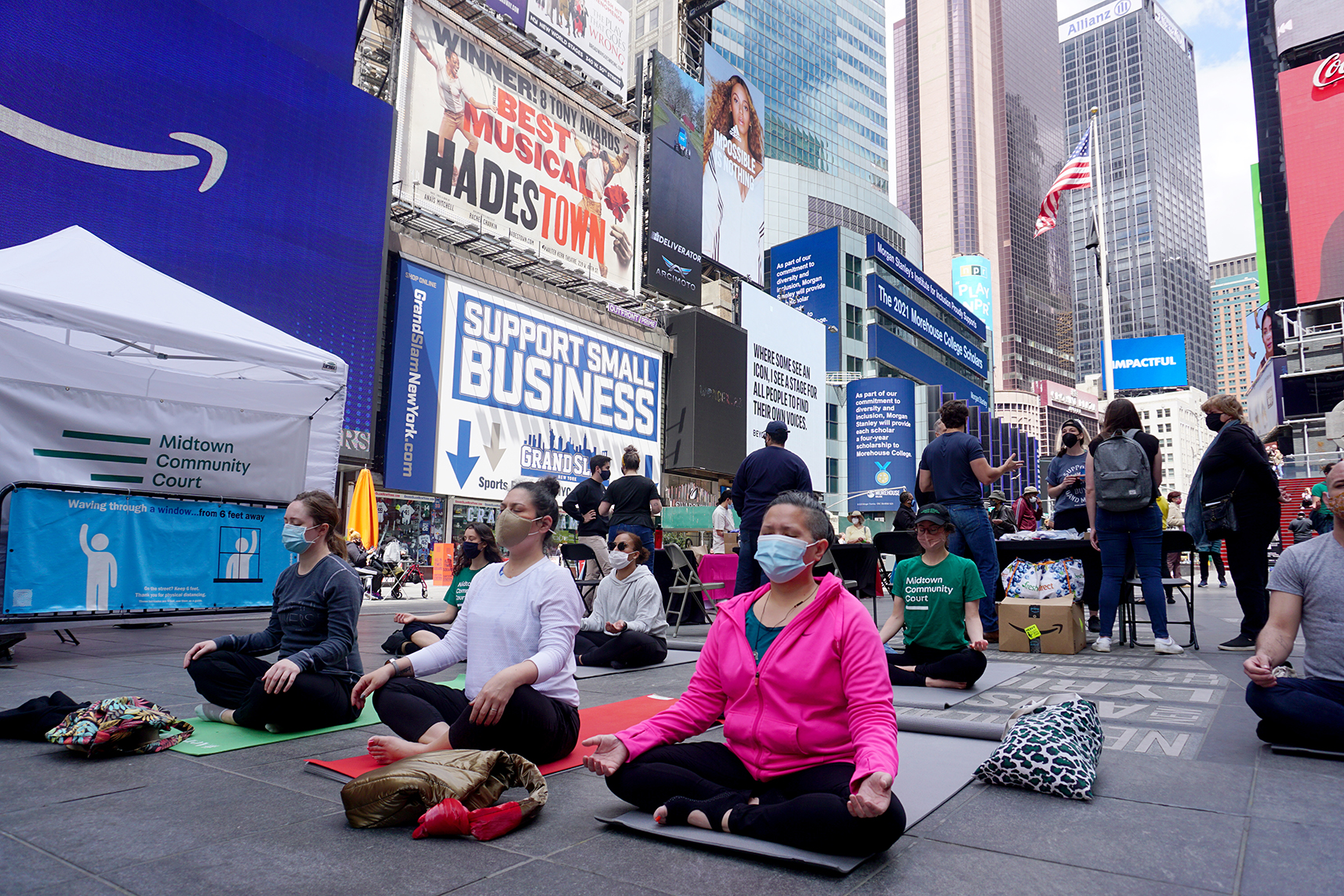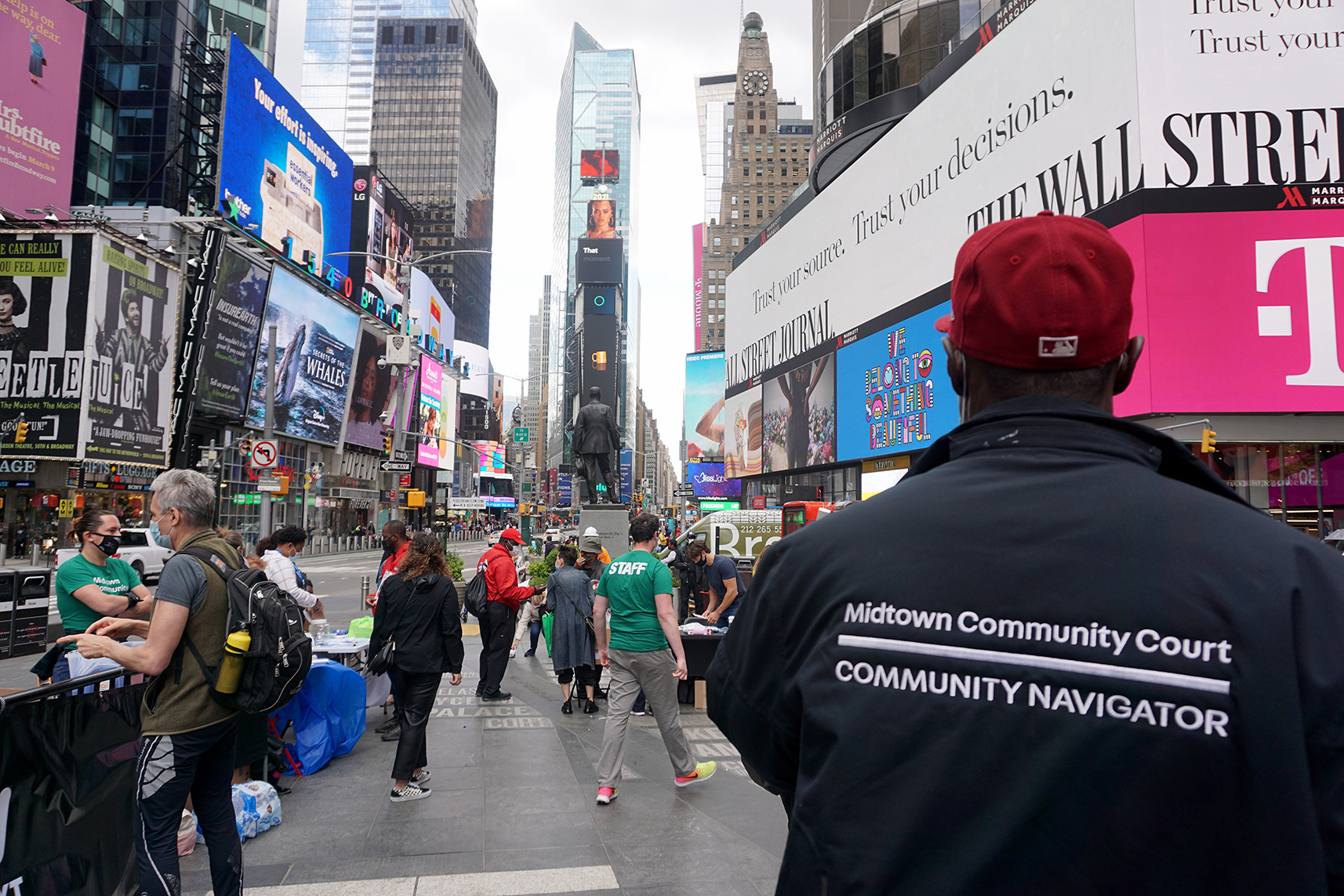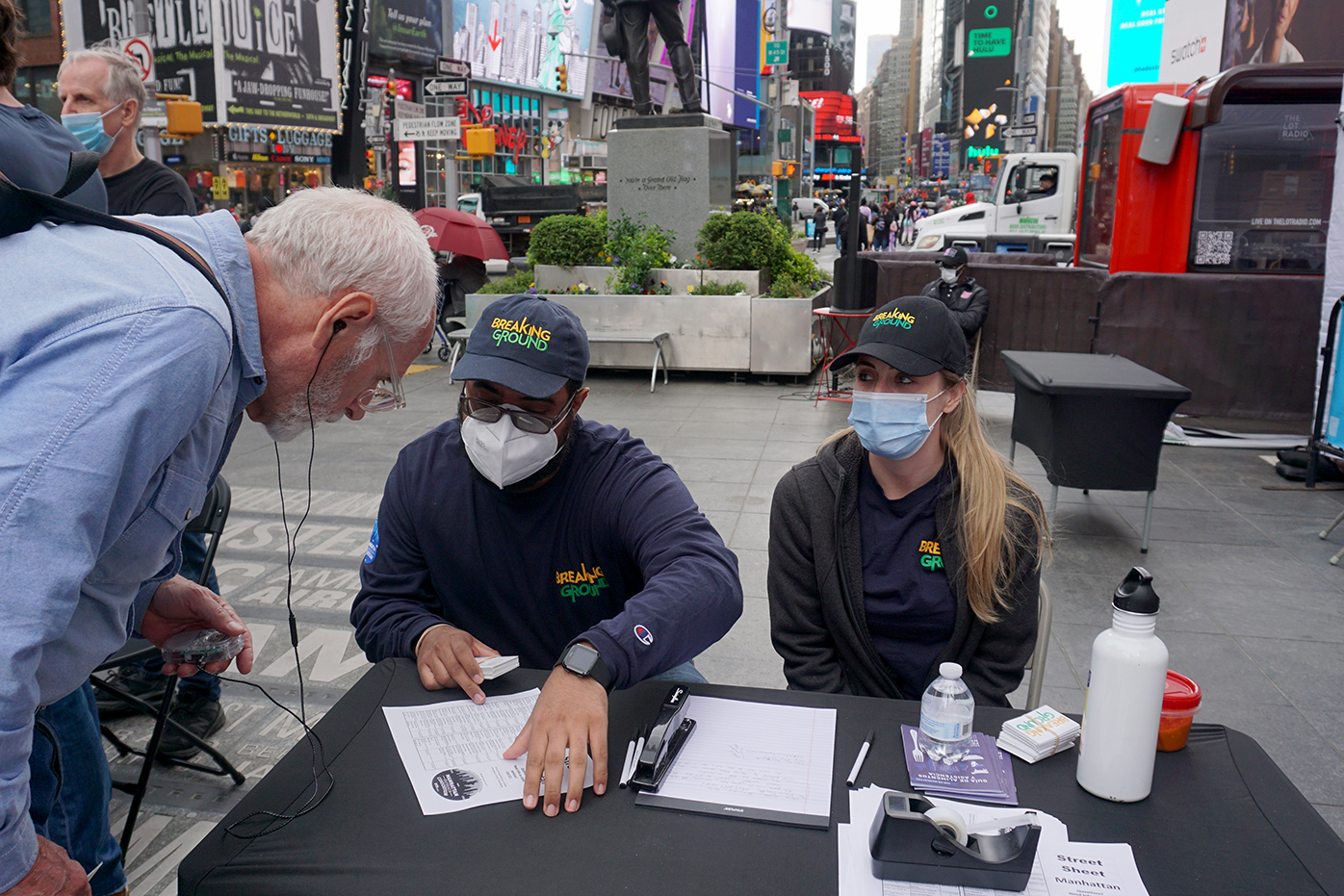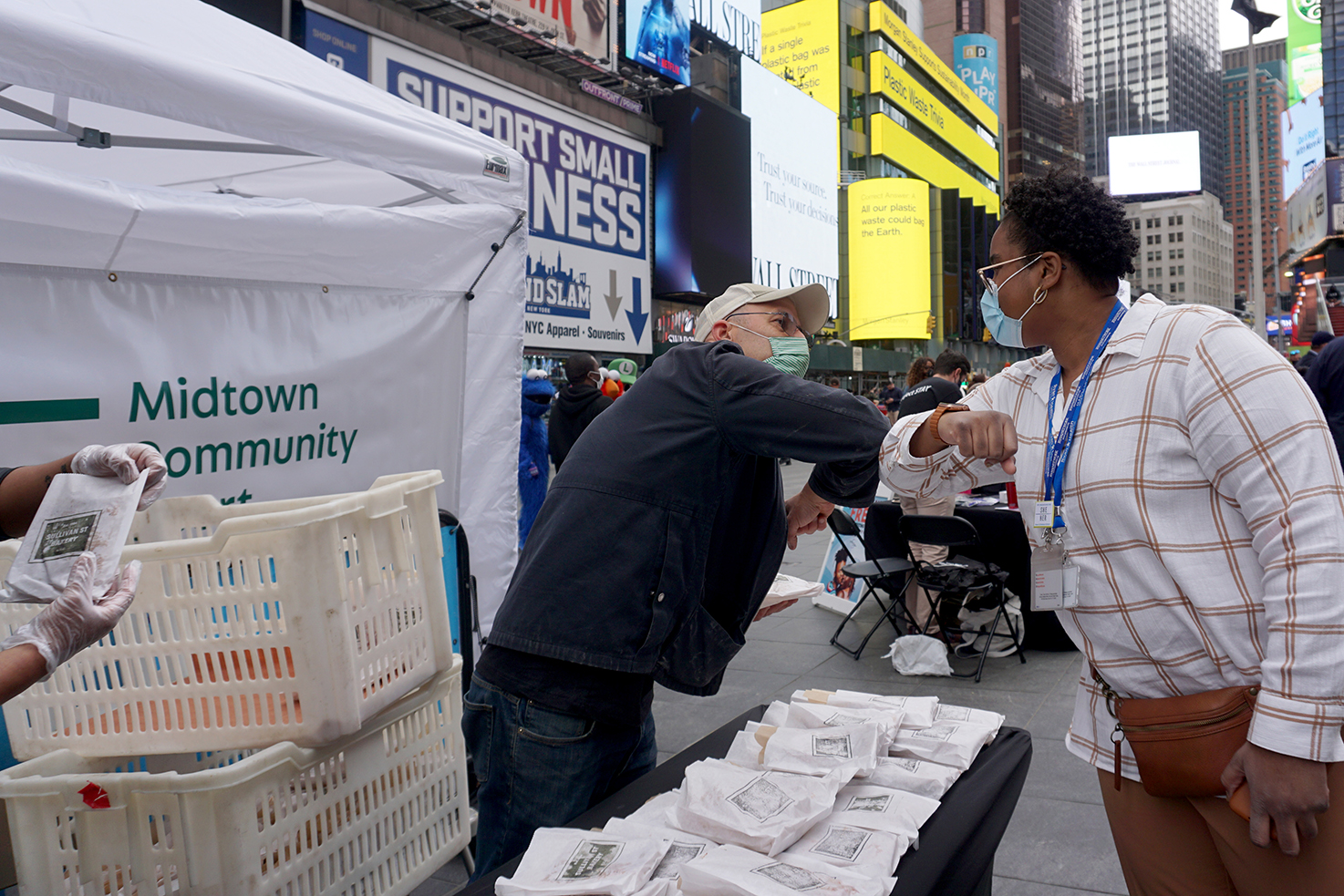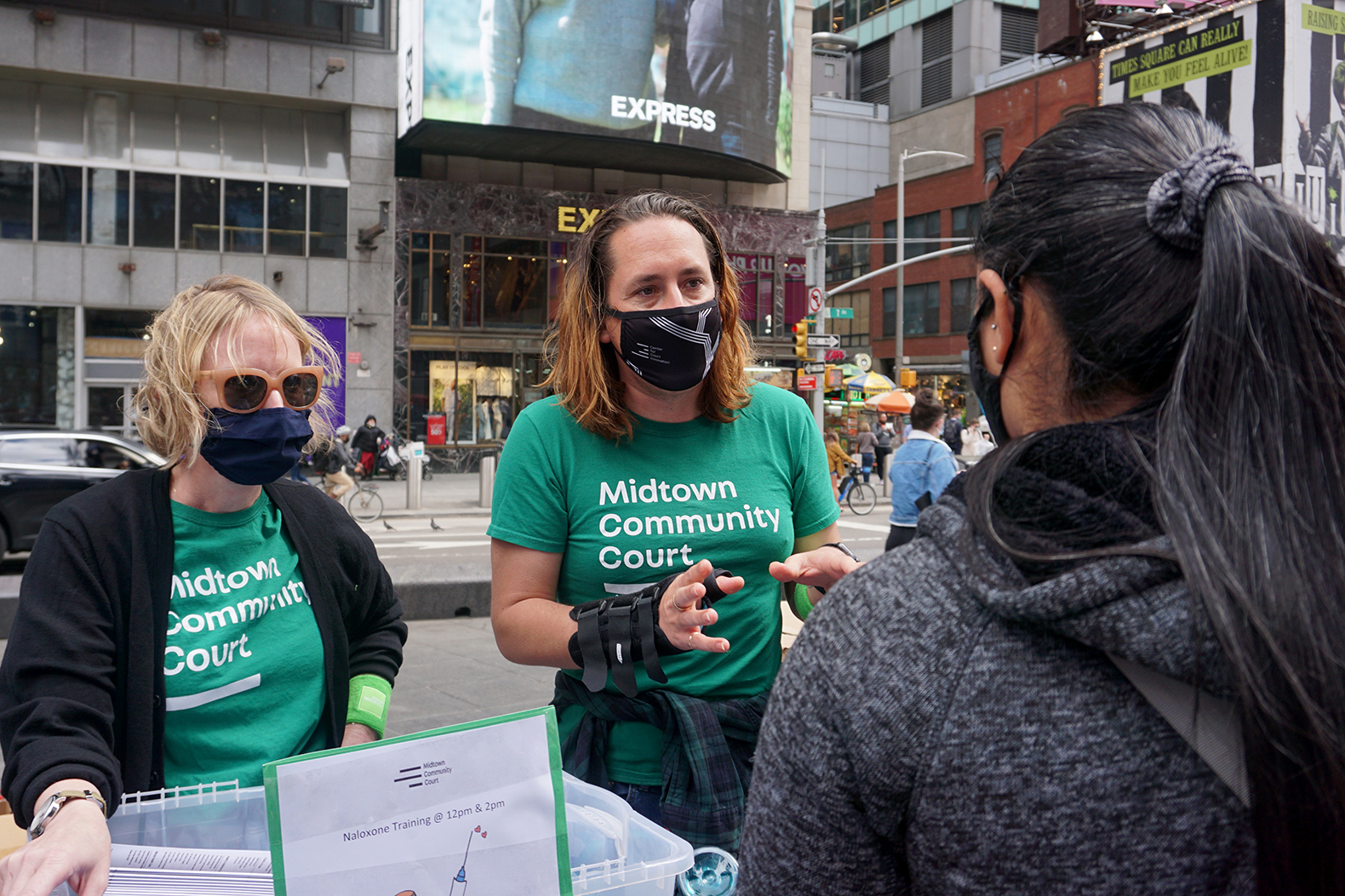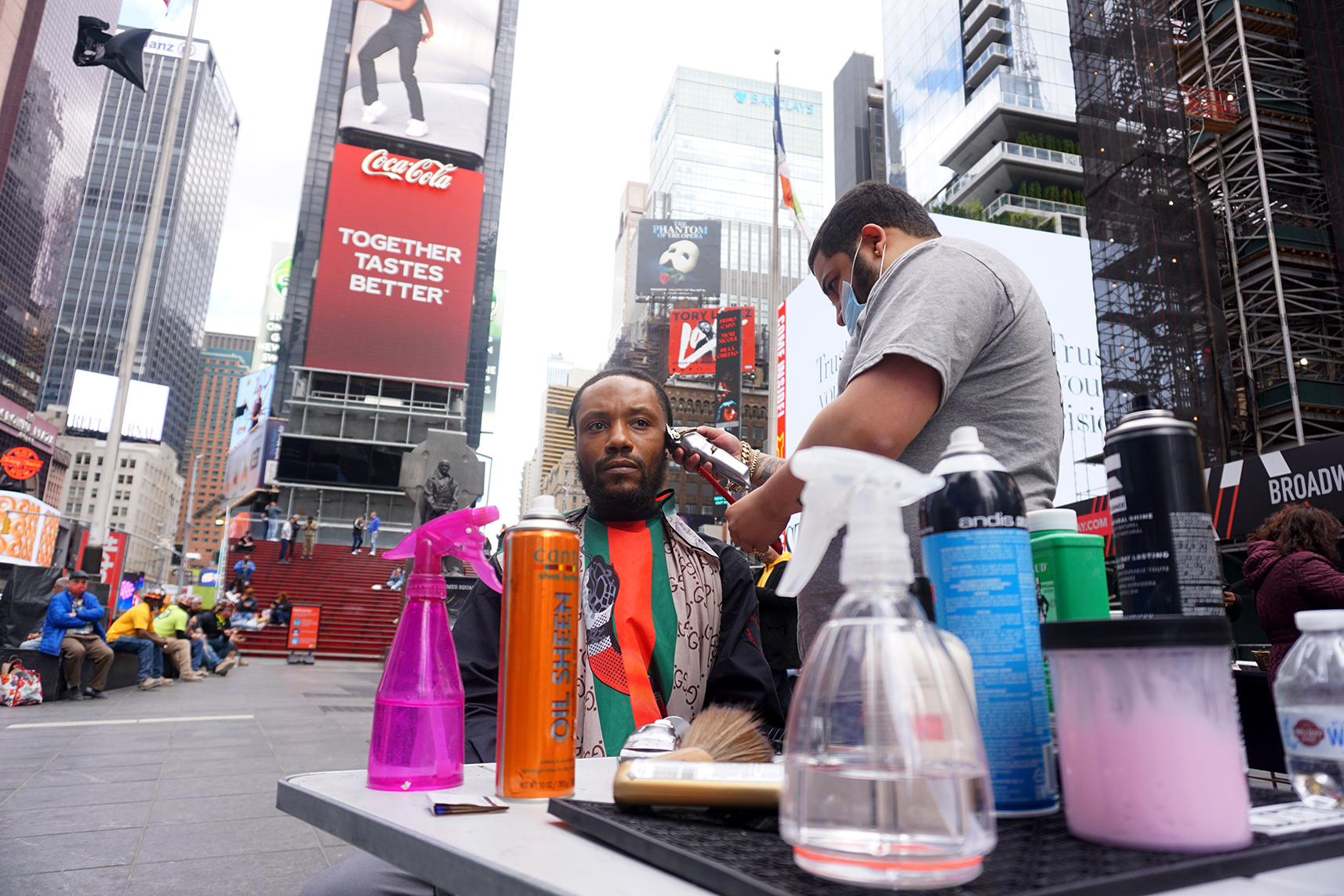 Meeting the Needs of the Community
Times Square Alliance approached the Center for Court Innovation, Midtown Community Court, Breaking Ground, and Fountain House during the height of the pandemic to ask for help designing and piloting an initiative to connect this population to the critical services they may need. 
The end result is Community First—a holistic community response. We felt it was important not to employ or rely upon traditional policing to solve the community concerns that emerged in and around Times Square during the pandemic, and to implement an intervention that prevents people from ending up in the justice system. 
I once lived out of a bag. With that being said, I really understand how things can change for the worst. At some point we all need a little helping hand. The people, the conditions, the circumstances, and boundaries that we respect is what sets this navigators program apart from the other outreach organization. — HARRY GLENN, Community Engagement Coordinator/Community Navigator
How It Works
After six months of running as a pilot, Community First formally launched in July 2021 with support from Times Square Alliance and New York City's Department of Homeless Services. Our teams of Community Navigators identify with the lived and shared experiences of the community members they work with. In partnership with city agencies and community-based partners, including but not limited to, Fountain House, Breaking Ground, and CUCS: Center for Urban Community Services, Community First takes a client-centered, trauma-informed approach, protecting the agency of the client when creating service plans and identifying goals and next steps. 
Community First's team of Community Navigators operates from 40th Street to 53rd Street, 6th Avenue to 8th Avenue, including Restaurant Row.