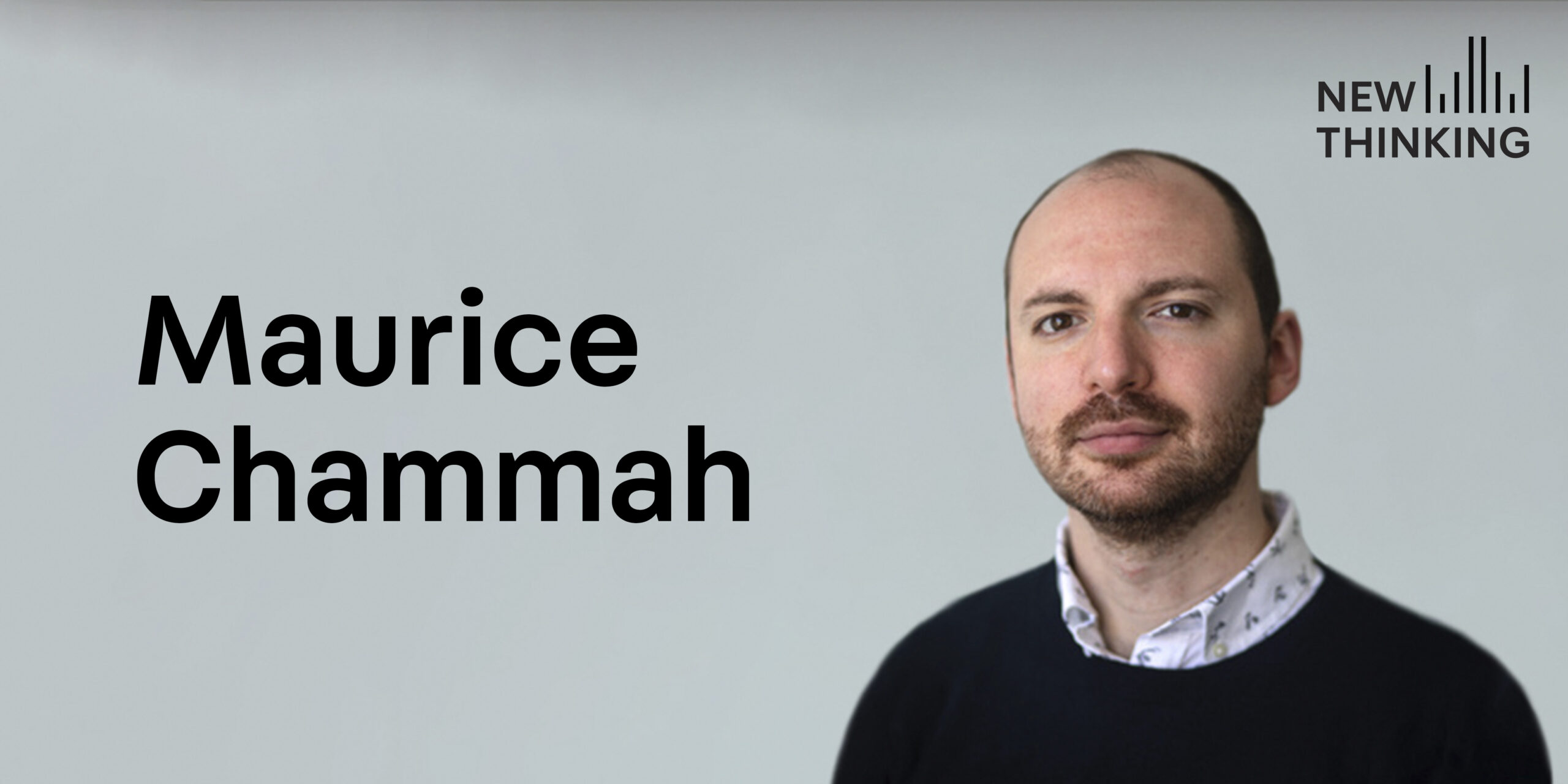 "Death is different." That's one of the themes of Maurice Chammah's new book, Let the Lord Sort Them: The Rise and Fall of the Death Penalty. But if death is different, the death penalty is also squarely part of the American legal system.
Chammah, a staff writer at The Marshall Project, grounds his discussion of the death penalty in the development of the justice system as a whole, and in American history, particularly the history of Texas.
In Texas, the epicenter of the American death penalty, Chammah contends a romantic myth about "frontier justice" has been used to obscure the extent to which state-supervised execution grew out of the mob-driven lynchings, generally of Black men, common across the South after the Civil War until well into the twentieth century.
In the final months of the Trump presidency, the federal government engaged in what Supreme Court Justice Sonia Sotomayor labeled an "expedited spree of executions": after 17 years without a single federal execution, 13 people were put to death in six months. Even with that recent history, Chammah is convinced the death penalty will continue its now two-decades' decline. "[Trump's] execution spree," Chammah tells New Thinking host Matt Watkins, "rather than a revival of the death penalty, was actually more of a sign of its erosion."
 
---
The following is a transcript of the podcast:
Matt WATKINS: Welcome to New Thinking from the Center for Court Innovation. I'm Matt Watkins.
"Death is different." That's one of the themes of Maurice Chammah's excellent new book, Let the Lord Sort Them: The Rise and Fall of the Death Penalty. But if death is different, the death penalty is also squarely part of the American legal system.

Chammah grounds his discussion of the death penalty in the development of the justice system as a whole, and in American history, particularly as you'll hear, the history of Texas. And he grounds his narrative in the perspectives of a range of people affected by the trauma of the death penalty: lawyers, judges, abolitionists, and above all, people on death row.

The book is hopeful in the sense that Chammah is convinced the death penalty is fading and he thinks it's unlikely we'll see a resurgence. This in spite of the really stomach-turning execution spree the federal government engaged in during the final period of the Trump presidency: 13 executions in six months in the midst of a pandemic—this after 17 years without a single federal execution. The last one under Trump taking place just five days before President Biden's inauguration.

Before we get going, I want to say there are some pretty disturbing descriptions of violence in this conversation, especially near the beginning, so please take care listening.

Maurice Chammah is a journalist at The Marshall Project. He's conducting his virtual book tour from his home in Austin, Texas, and that's where I reached him.
I started by asking him about the executions under Trump, and where they fit in the larger trajectory of the American death penalty.

Maurice CHAMMAH: There was an irony in releasing a book that has the title 'The Fall of the Death Penalty' in it at a time when it seemed like the death penalty was rearing up. I, at times, felt ambivalent, but then realized, no, the death penalty is still on the decline.

Even with those Trump executions, the number of executions every year is ticking down. And, even more than that, the Trump executions galvanized opposition to the death penalty in a way that I had not seen in many years.

In the book, I'm mostly covering an era of the 1980s, '90s, early 2000s, when the death penalty was a culture war issue that really divided conservatives from liberals and was at the forefront of the national political conversation. It was something that was on Larry King Live and CNN almost every night, and especially at–
WATKINS: And a real litmus test for every political candidate.

CHAMMAH: That's right. There was a politician who told me that whenever he would meet just a random citizen and they wouldn't know what to say to him, they would ask him, "Do you support the death penalty?"

Over the course of the mid- to late-2000s, getting up to the present, the death penalty was declining in popularity, but it was also declining in relevance. People, I think, were quietly growing more and more ambivalent about it, and then when Trump announced all these executions, you saw the defense lawyers in those cases manage to get into the media and into the public sphere, arguments for why those executions were unjust.

Those arguments didn't ultimately work. All of these people were executed, but we now have a bill in Congress to abolish the federal death penalty. We have much more awareness than I think even a year ago about the kind of traumas, mental illnesses, and other struggles that people on death row have faced that maybe mitigate the sense that they should be executed.

I think there's almost an irony in the way that Trump, by raising the profile of the issue, is paving the way for its ultimate demise. It might take a while to actually go away, but to me, his execution spree, rather than a revival of the death penalty, was actually more of a sign of its erosion.

WATKINS: Is there anything that we can say, in general, about the backgrounds of the people who were executed in this final round of executions? And maybe something that sheds light on the larger question of the backgrounds of people who end up on death row?

CHAMMAH: When these executions were announced, often, Attorney General Barr would group them by theme: People who had murdered children, people who had murdered women. and there was a real emphasis in the press releases that the AG was putting out and the statements of prosecutors around the heinousness of the crimes, and federal death row is really pretty full of people who did things that, when you first hear about them, they kind of make your stomach turn. I mean, murders of toddlers, young children, kidnappings of women, taking them across state lines.

Lisa Montgomery killed a pregnant woman and made off with the unborn fetus who then survived. I mean, just harrowing, awful stories. But when defense lawyers managed to get their version of the story out to the public, in almost all of these cases, you had what would be called a mitigating factor.

Lisa Montgomery, the woman who killed the pregnant victim, had an incredibly severe mental illness and a childhood filled with trauma. Her family members allowed her to be raped. Her mother even had a special room where repairmen would rape Lisa Montgomery as a young child as payment for their services to the house.

Just these awful things that are as stomach churning as the crime description. When you look at case after case of the death penalty across the United States, there isn't mental illness, and intellectual disability, and childhood trauma in literally every case, but it's almost every case.

Sometimes it's just a matter of it not being found out about yet—that the original defense lawyers at the trial maybe did an inadequate job, didn't really interview the family members of this person at all, or very well, and the truth didn't come out.

Then closer to the execution, a new team of defense lawyers goes and does all these interviews and manages to create a portrait that leads, not everybody, but many Americans, I think to question whether this person really deserves to be executed.

WATKINS: A big theme of the book, I think, is on the symbolic power of the death penalty, and the role that it plays within the larger criminal justice system. Again, that's a symbolic power that you think is waning. But first, what is that symbolism of the death penalty?

CHAMMAH: The death penalty is a symbolic—I call it a pinnacle of our country's turn towards a more punitive criminal justice system. In the 1980s and '90s, crime was on the rise across the country, especially in big cities, and the death penalty became a symbol of the idea that we were responding to crime harshly and punitively, and that this would deter people from committing crimes.

Scholars, criminologists failed to definitively prove that, but it did satiate the public in terms of giving them a sense that their elected officials were responding to these high crime rates in a robust way.

WATKINS: I would think a notion of retribution, right?

CHAMMAH: That's right. So, part of it was, there was this anger at criminals, this righteous indignation at the idea that these criminals were running around taking advantage of us as a free society, and the death penalty, particularly in the South, and as I write in the book, very particularly in Texas, became the symbol for fighting back.

The death penalty, at the same time was, even at its peak, used in a vanishingly small percentage of cases. But a point I often try to make is that having the death penalty as part of the larger criminal justice system, I think paves the way for what would otherwise seem to be very punitive sentences to seem lenient by comparison. If the death penalty exists in America, a life without parole sentence seems like the less harsh alternative.

One story I tell in the book is that, as the death penalty has gone away, it's been replaced with life without parole. Many states now have, almost all states have life without parole sentences, and more people are sentenced to life without parole than were ever sentenced to death. That is starting to replace the death penalty symbolically as the most punitive option, which suggests to me that we haven't really turned away from this retributive mindset.

WATKINS: And which is hard to present as some kind of victory. If your interest is in getting rid of the death penalty, replacing it with life without parole is ambivalent, to say the least, I would think.

CHAMMAH: It is ambivalent. There are some prisoners, there's a prisoner, particularly in California, who started something called The Other Death Penalty Project, and it was an effort to educate people on the idea that a life without parole sentence is, in some ways, worse than the death penalty.

The argument for him there is, when you don't have any chance of parole, you're going to die in prison. But more to the point, you're not entitled to a lawyer in the same way if you're there for life without parole.

There've been a lot of people who've been exonerated from death row because they were innocent, or because the courts decided that there were so many flaws in the original trial that their constitutional rights were violated and they don't deserve to be on death row. That only happens because these death row prisoners have lawyers, and in many cases really good lawyers.

But when you're sitting with a life sentence without possibility of parole, you don't have death hanging over you in quite the same way, and so you're not entitled to a lawyer, and so these problems with your case never come out, but they might be just as severe.

WATKINS: The structure of the book is the rise and then fall of the death penalty. It seems to me that what you're arguing is that the death penalty tracks—not always in lockstep—but tracks the larger evolution of the criminal justice system and the conversation around it.

So, the heyday of the death penalty, if we want to call it that, is the tough-on crime, people-are-irredeemable focus in the '80s, I think you're saying, and that now that there's more focus on rehabilitation, we hope, and that the system has become too punitive, the world has changed around the death penalty.

CHAMMAH: Absolutely. I think that within that larger story, within that attempt to show how the death penalty, and the Texas death penalty in particular, mirror the larger criminal justice system, there's a lot of smaller stories of how they track and influence one another that I try to tell.

I talk about the rise of the victims rights movement, this idea that the family members of murder victims or the surviving victims of rape or robbery themselves can testify in court and get to know the prosecutors, and the prosecutors come to see themselves as delivering justice for the victim rather than for the state, which had previously been the way it was understood.

That's not just a story of the death penalty. I think that's an aspect of the larger turn towards a more punitive criminal justice system; that part of why we embraced retribution was because the victims were a bigger part of the picture, and they were asking for retribution, and we as a society were giving it to them.

Similarly, death row on Texas itself became more punitive, so in the '80s and '90s, even though the culture was turning towards, "these men are irredeemable monsters," the men on death row were able to work, a lot of them worked in a garment factory. They were able to recreate outside in the Texas prison.

There are these very evocative pictures of them playing volleyball, and dominoes, and chess in day rooms, and spending large amounts of time with one another. Then, in about the year 2000, there was an escape attempt from death row, and the response is to move death row to virtually entirely solitary confinement.

Now, 20 years later, all of the men on death row are in their cells for 22 to 24 hours a day. They can't really interact with each other. There's no human touch or connection.

WATKINS: Other than somebody having the cuffs put on them, right, you point out.

CHAMMAH: That's right. That detail really stuck with me. This idea that the only physical touch they're getting is the officer putting the cuffs on them. I bring up in the book that that's not just traumatic and difficult for the men living there, it's also not great for the people working there.

The men who are guards at death row, they themselves describe a trauma of watching these men waste away and, if there's any possibility that they're going to have psychosis, the solitary confinement exacerbates that tendency, and so you just have a lot of mental illness on death row, a lot of violence that just sort of emerges from these really harsh conditions.

That turn from freedom to solitary confinement, I'm just talking about Texas death row, but I try to explain how that tracks with the larger prison system across the country. Every state had its own escape attempt, or riot, or enterprising legislator, who said: "these guys have too many perks, let's shut them into solitary confinement," and that became the way of housing prisoners across the country.

WATKINS: A good portion of the book is taken up with talking about Texas, where you live and work. I think someone in the book, I can't remember if it's you, says that, as America is to the rest of the world when it comes to the death penalty, Texas is to the rest of America. Texas is really the epicenter of the death penalty within the United States.

We've talked about symbolism, but there's a very particular sort of symbolism and mythos of the death penalty in Texas. Could you talk a bit about what the support, or even the reverence, for the death penalty that I think used to exist in Texas, what that was grounded in?

CHAMMAH: Texas has a cultural mythology that is somewhat unique in the United States. Many old Western movies are set here, even if they were filmed in Arizona. But when you think of old John Wayne movies, a lot of the time you're thinking about Texas, and what happens in a lot of these movies is people are lynched, but it's cowboys who stole some cattle.

The idea is we live on the frontier. We don't have the time or the resources to bring this man to a full trial in town. The judge is on a circuit and he's hundreds of miles away from here. So, it's too bad that we have to hang this man from the nearest tree, but it's just what we've got to do, and there's this sense of regret and necessity that I find very interesting.

That story, that cultural understanding of executions in Texas, is a smoke screen for the fact that the vast majority of both early executions here and lynchings were these mob actions carried out by a crowd of people primarily against Black men, often against Black men who were accused of sexually assaulting white women.

In this way, Texas is pretty indistinguishable culturally from Alabama, Mississippi, Florida, the states of the deep South that we typically think of as the home of Jim Crow and illegal lynching. But Texas was very much a part of that picture, and yet Texas has this other story about cowboys and the frontier that allows us to paper over the reality.

There was actually a real historical moment in Texas when we embraced our Western heritage as opposed to our Southern heritage, because we found it embarrassing, and that has allowed the death penalty to be associated more with the West and more with the frontier than with Jim Crow and racism.

Over time, I start to see that Texas has its own story, but throughout the rest of the country, Texas becomes the touchstone for punitive criminal justice ideas and policy. I can't tell you the number of times I would see in a news article out of Washington State, or Colorado, or Massachusetts, someone say, "Well, if we were in Texas, we would be executing this person, I think that's how it should be, I wish we were more like Texas."

And there's this constant referring to Texas as the place that's doing it right, and we wish we could all be more like them. I found that to be one less understood and very interesting element of culturally the way that our country turned towards retribution in the larger criminal justice system, even when some of these states, like Massachusetts, didn't have a death penalty.

WATKINS: Lynchings, as we know, were these terrible, mob-driven public spectacles and, in some ways, terrible to say, but had a festive aspect to them. I think part of the argument of the book is that, to the extent there's a handoff from mob-driven lynchings to state-sanctioned executions, it's the state moving in to take control of these potentially unruly and unseemly events and putting a sheen of legitimacy on them, and modernizing the practice, making it more efficient.

CHAMMAH: There's a story I tell in the book that I found myself repeating a lot, because it's so compelling for me, and that is the story of Dick Garrett. In the early 1900s, he was accused of murder.

Inside the courtroom, as he's being tried, he can hear saws and hammers outside the courtroom in the courthouse square because they're building the scaffold to hang him. The guilty verdict hasn't even come down, but the death sentence is a foregone conclusion.

That to me is a really clear example of this slide from illegal mob lynchings to legal executions. The earliest legal executions were all outside in public and very festive and it was hard to really tell the difference between them and an illegal lynching.

Over time, elites in Texas start to get uncomfortable with these mob killings, whether they're legal or illegal, there's something very salacious, and it starts to make them look bad to the business people in the North that they want to work with. They have a decision to take executions out of the public and behind the walls of a prison.

In the 1920s, they start executing people, not just in Texas, across the country in various states, they start carrying out executions behind prison walls. Eventually, they decide that hanging is barbaric and too associated with the past, so they adopt the electric chair, which is seen as more technological and modern.

Then slowly, race gets pulled out of the picture, and you get to that era of the 1960s and '70s—Nixon and Lee Atwater, the political strategist, find a way to talk about crime that doesn't explicitly invoke race, but implicitly evokes it constantly.

At the same time, you're seeing executions become quieter and less associated with mob lynchings. We go from the electric chair to, by the '70s, now, Texas legislators are saying the electric chair is a circus side show, we don't want this kind of thing, but there's this new, more modern form of execution called lethal injection, and we should adopt that.

So, executions become more sanitized and clinical, and they go deeper behind… They're not just behind the prison walls, but they're in a dedicated little room that very few people are in, and it's hidden from the public.

We get to this point where the contemporary death penalty is still the descendant of these illegal lynchings, but race and publicity have been so leached from the picture that it's really hard to see them, unless you're a historian or a defense lawyer who's very committed to these ideas and willing to dig in.

WATKINS: What is the picture with race and the death penalty? Are the disparities just such that it is crystal clear that we have gone from a mob lynching to state-sanctioned modernized executions?

CHAMMAH: I would say that it's more complicated than that. I often now find myself thinking to a Ta-Nehisi Coates article where he says, of a different situation, "yes, it's racism, but it's not simple; racism is never simple."

So, one piece of the story we haven't talked much about is that in the 1970s, the Supreme Court struck down death penalty laws, and then a bunch of states, including Texas, rewrote their laws, and in 1976, the Supreme Court agreed that those laws were constitutional, and that's when the death penalty system we have today comes really into effect.

Some of the arguments that were made at the Supreme Court in the 1960s and '70s were about race. There was this sense, especially among the civil rights lawyers who were fighting the death penalty, that it was very much the descendant of lynchings. The great death penalty defense lawyer, Anthony Amsterdam, once said to the Supreme Court, "The figures are perfectly plain, Georgia executes Black people." That was a bold thing to say at the Supreme Court. But as the system comes back into effect, race is really, as I said before, leached out of the system.

But racial disparities continue to pervade the system. Black men are disproportionately sentenced to death, and then there's an even more pronounced effect, a very dramatic effect, that if the victim is white, the likelihood of a death sentence is much higher. That Black people are disproportionately the victims of murder, but white people are disproportionately the victims in cases where the death penalty is handed down.

WATKINS: As I said, the book has a rise and fall structure—rise and fall of the death penalty. It's very much your contention, and the numbers bear you out, that the death penalty is on the wane in this country. I'm wondering, for people who are working to change, or take down and start over, the justice system, what lessons would you hope that they would draw from your work?

CHAMMAH: A lot of arguments about reducing the number of people incarcerated in this country have really started to reckon with what we could call the problem of violence. I think there was a cultural understanding five to 10 years ago, and this is still something I hear from people who are not immersed in criminal justice work, that if we only let out everybody who is in prison for selling some drugs, or for possessing some drugs, that we could really, really tackle mass incarceration and reduce the number of people in prison.

But the numbers don't bear that out. The number of people in prison for drugs is actually pretty small, and it's really largely people who are there for crimes that are legally considered violent, and when you hear the details, scare, frankly, a lot of people still: home invasions, rapes, robberies, aggravated assaults.

There's plenty of policy debates that have to happen about how we define violence and how that definition shapes parole decisions, early release decisions, shorter sentences, but we're not going to really unwind these massive numbers of people in prison without confronting the question of what we do when a crime is violent, and what we do when it's frankly kind of terrifying to the victims, to the prosecutors and judges who are making decisions at the front end.

Part of why the death penalty disappeared in the United States is because defense lawyers learned how to humanize their clients, to convince juries and prosecutors that these people were worth sparing.

I tell, in the book, the story of a case in Houston in 2008: a man named Juan Quintero was facing the death penalty for the murder of a police officer. He himself was undocumented. He had been deported. He had been accused of a sexual assault in the past.

Yet his lawyer managed to convince a jury to spare his life. I told that story with as much detail as I could get, because I felt like, in that story, there were lessons for how lawyers and other people who work on criminal justice reform could do deep research on the people facing punishment and humanize them for the juries and the judges and the prosecutors who were making these decisions.

Of course, death penalty versus life without parole in Houston is a really, for killing a police officer, is a really extreme case, but you could imagine applying some of those lessons to a much less fraught case and convincing the jury and the judge, this person's life is worth redeeming.

WATKINS: Yeah, I suppose it's just grim though, to think if the solution is humanizing, which we shouldn't have to do in the first place, but humanizing everybody who's trapped in this system, when you consider what's been happening under the pandemic.

The way people have been treated behind bars, it's pretty clear you couldn't treat people in that way—in terms of access to medical care, now access to the vaccine—you couldn't treat people like that if you did see them as fully human. I guess it just feels like there's a long way to go.

CHAMMAH: It does feel like there's a long way to go. There's the humanizing argument, but then there's also the kind of practical argument that you don't even have to get there with sympathy to just see that this is a failed public policy.

I think there's a parallel in the death penalty context, where in some cases, prosecutors and judges have turned away from the death penalty, not because they've come to see these defendants with any sense of humanity or sympathy, they've just decided that it's a waste of money, for example, that it's too expensive to seek the death penalty against this person. Or it's just a waste of resources to get a death sentence when it doesn't really reduce crime, it doesn't necessarily bring peace to the family members.

Sometimes you have family members of victims who actually don't want the death penalty, so there's this question of, who it's even being done for. I think there's some interesting parallels in the death penalty world when you talk about the practical arguments for reducing incarceration.

WATKINS: If the death penalty is disappearing, as you say, is it going to end at some point with a definitive bang, with another Supreme Court decision? Or I mean, sometimes it sounds to me like what you're saying is it's just kind of fading away.

CHAMMAH: It is fading away very slowly. I think that Trump's execution spree paved the way for a bang in the sense of a congressional bill or a really sweeping decision by Biden. But even if Congress does something, that won't affect the death penalty in the states.

I think in states like Texas, and Florida, and Georgia, and Alabama, you're going to still see year after year executions, but fewer and fewer, and it's going to reach the point where there's just a few a year, and it really just seems irrelevant to everyone.

I do also think that you'll continue to have cultural and political debates in really extreme cases that come along every few years. I'm thinking of the Boston Marathon bombing, or Dylann Roof shooting up the church and killing numerous churchgoers in South Carolina, or the Pittsburgh mass shooting at the Temple.

In these cases, you do still see a debate about whether this person deserves the death penalty, but I think it's worth keeping in mind that those cases are just so rare.

If Trump couldn't bring a real revival of the death penalty, it's hard to imagine what set of cultural and political and legal forces would have to align to cause the kind of backlash and embrace of the death penalty that we saw in the 1970s and '80s.

WATKINS: Given that the death penalty, as you've laid out, is waning so much, and that it affects such a tiny amount of people, as terrible as the stories are obviously, why is it important that we not take our eye off the death penalty?

CHAMMAH: Because death penalty cases are still the symbolic home of many of our debates about criminal justice more broadly. You see a lot of issues that actually affect the entire criminal justice system play out in death penalty cases, whether this is a debate about intellectual disability and the right punishment for somebody who has a very low IQ, or severe mental illness, or innocence.

It's been in death penalty cases that the problematic forensics of arson evidence, fire science, or bite marks, as they've been assessed by fraudulent experts in court, those problems have really been unearthed in death penalty cases, because the stakes are life and death, and because the lawyers on both sides fight it out till the end.

I think, even as the death penalty wanes, you're going to continue to see these individual cases where, because death is on the table, it becomes the vehicle for debating something that has relevance to the larger system.

WATKINS: A lot of the book is told through profiles of different characters interacting with the death penalty system. At times, it almost feels like, in terms of people on death row, that in the book we're privy to the inner lives of somebody on death row. I'm just wondering what kind of contact you had.

CHAMMAH: When I started working on the book, I had already interviewed several men on death row as part of stories that I was writing. So, I had a sense of how to interview people on death row. But I wanted a broader sense of what their lives were like, and so I sent letters to a number of men on death row.

In early iterations of the research, I had thought that maybe the storytelling spine of the book was going to be one case, and I could pick a single case and take the reader through the entirety of that case. I ended up abandoning that approach for various reasons.

But, as I was trying to do that, I was talking to men on death row, and it was primarily through letters. That is still the primary way that reporters in Texas can interact with people in prison.

In the book, I focus on the story of Edward Capetillo, who was sentenced to death in the '90s for the murder of a young man and woman. I focused on his case, because the prosecutor who sent him to death row was one of the main figures in my book—I had reasons why I wanted to highlight her story— and so I wondered: what happened to him, how did he fare? He went to death row and was very angry at the world, but slowly came to a kind of peace.

I just thought he had had all these different experiences and he was just great at writing about them and his life and wrote me these very long letters. He also had a European pen pal who I got in touch with, and she shared some of the poetry that he had written and sent to her.

I was able to build a portrait of this one young man, and I didn't want his story to be simple. I didn't want him to be kind of reduced to a villain or a victim, or a totally innocent person. I mean, he admits to committing this horrible crime and he's not even maybe as remorseful as some readers might want him to be, but I wanted him to be complicated and rich and three-dimensional in that way.

WATKINS: So, it was possible for the two of you to develop something like a relationship through this correspondence?

CHAMMAH: Yes, that's right. I also was able to visit him in prison, and so we had a long interview in person.

WATKINS: Some of the focus of the book is on the death penalty—this action of the state putting someone to death in this manner—that it's a deeply traumatic event, and the trauma from it just radiates out to touch everybody who's involved with it in any kind of fashion.

You and your experience is not the focus of the book at all, but you have been working in this material and pulling the threads of this past, up to the present day; you've been doing this for years now, I think maybe 10 years or something, you said at one point.

What about your own experience has substantiated that point for you about the trauma that the death penalty radiates?

CHAMMAH: In November, when the Trump administration announced a series of executions, one of them was of a man named Orlando Hall, and I didn't know anything about the case, but as a reporter, I got a press release from his defense lawyers, and there was a quote from one of the defense lawyers, and I stopped short, because it was a lawyer who I had interviewed extensively for the book.

In the book, I tell the story of that lawyer watching his client be executed back in 1993, when he was just a few years out of law school. He was really traumatized by that experience. I had spent all this time conducting interviews and trying to bring to life these really traumatic moments to explain how, as you say, they radiate out to all these different participants in the system.

I hadn't thought about myself so much. There was a moment, actually, when a few years ago, a man who I had reported on pretty extensively, had gotten to know very well, his name was Scott Dozier, and he had abandoned his appeals and was seeking to be executed. This was in Nevada. I got to know Scott incredibly well, and then Scott died by suicide.

The partner, the wife of the lawyer who I just described from 1993, she sent me an email saying, "My condolences, I know he wasn't your family member, but this affects everybody who knows these people," and so take care of yourself, basically. I really felt this sort of incredible warmth from that email and realized like, oh, I am a part of this system in a way, and the trauma hits me too.

Then I packed it back in again and went on my reporter way and tried to be aware of how the emotions were affecting me but was not always particularly good at it.

Then fast forward to where I started this past November, the execution date is set, and it's another one of the clients of this lawyer who's experienced being traumatized by execution I've reported on so closely.

I suddenly started to feel kind of panicky. My eyes welled up. I started to cry, and I didn't know what was going on. I just thought it was a busy day. My wife really didn't even have to ask me very much about what was wrong, and I suddenly was like, "well, I got this email." I thought, at first, that I sounded strange talking about an email I got about some execution that has nothing to do with me.

I don't know anything about the case at that moment, but I'm realizing that it's that lawyer and I have vicariously experienced his trauma from afar, and then that's unlocked in this way that I can't expect many years into this work because it just hits me in this very particular way that you can't predict.

I learned a lot from that experience. I'm sharing it because it was, for me, the moment that I realized how much the trauma of these cases radiates even to the point that it hits the reporter, who's writing about them in a more historical frame. But even I can't escape that.

WATKINS: I don't know if that's a great note to end on [laughter], but listen, Maurice, I want to thank you for being here, and I want to congratulate you on the book. I think it's a very important story you're telling, not just about the death penalty, but about the evolution of the criminal justice system as a whole. A lot of it is grim, but it's also, ultimately, I think very moving. So, congratulations, and just thanks so much for being here.

CHAMMAH: Yeah, thanks so much for having me. Really appreciate it.