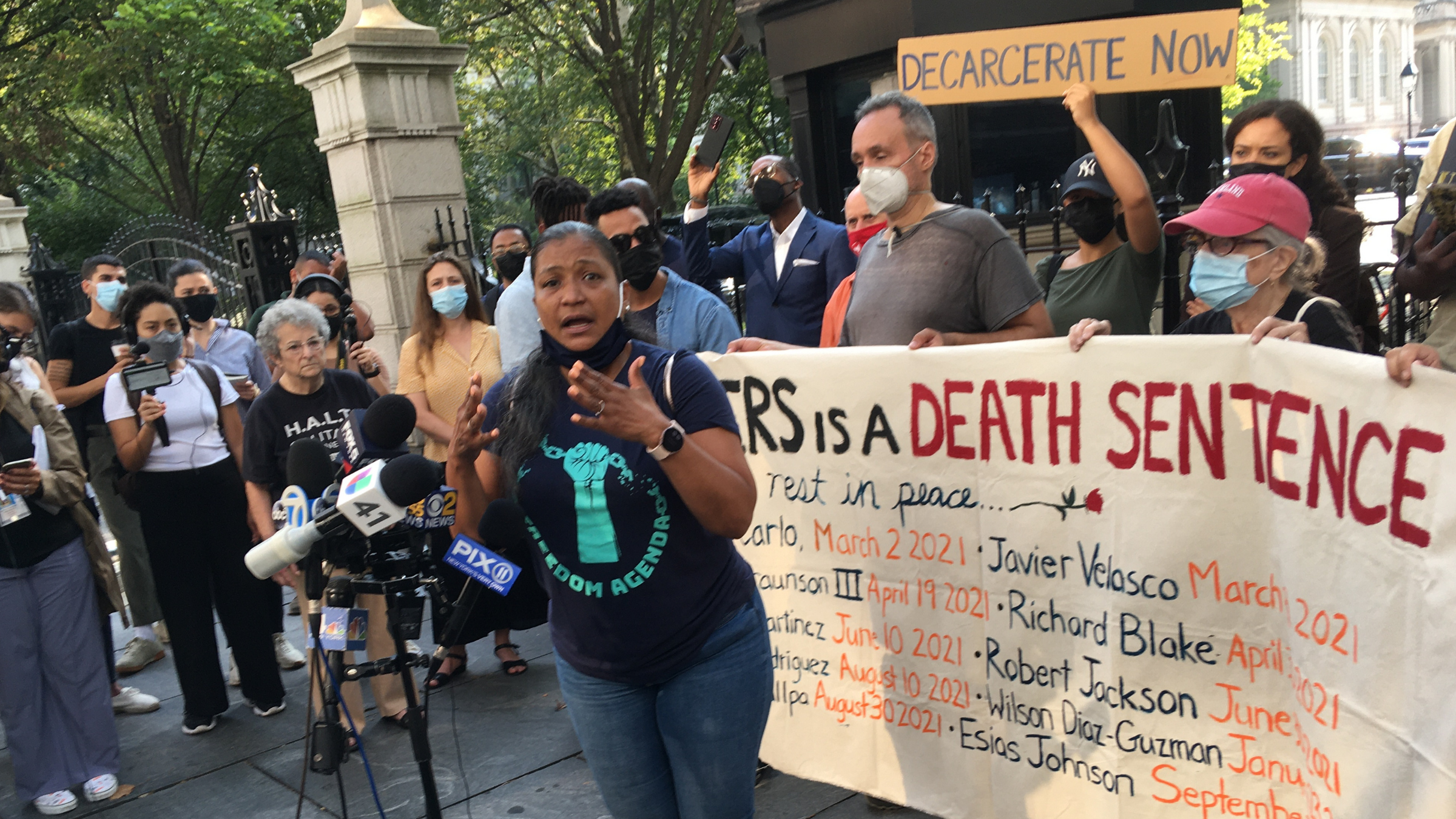 Those that died in Rikers Island, they're here with us today. They're standing among us and they want justice.
At least twelve people have died in the custody of New York City's jail system this year, five of them by suicide. The system's chief medical officer, Ross MacDonald, recently warned of the perennially dysfunctional Rikers Island facility, "we have witnessed a collapse in basic jail operations."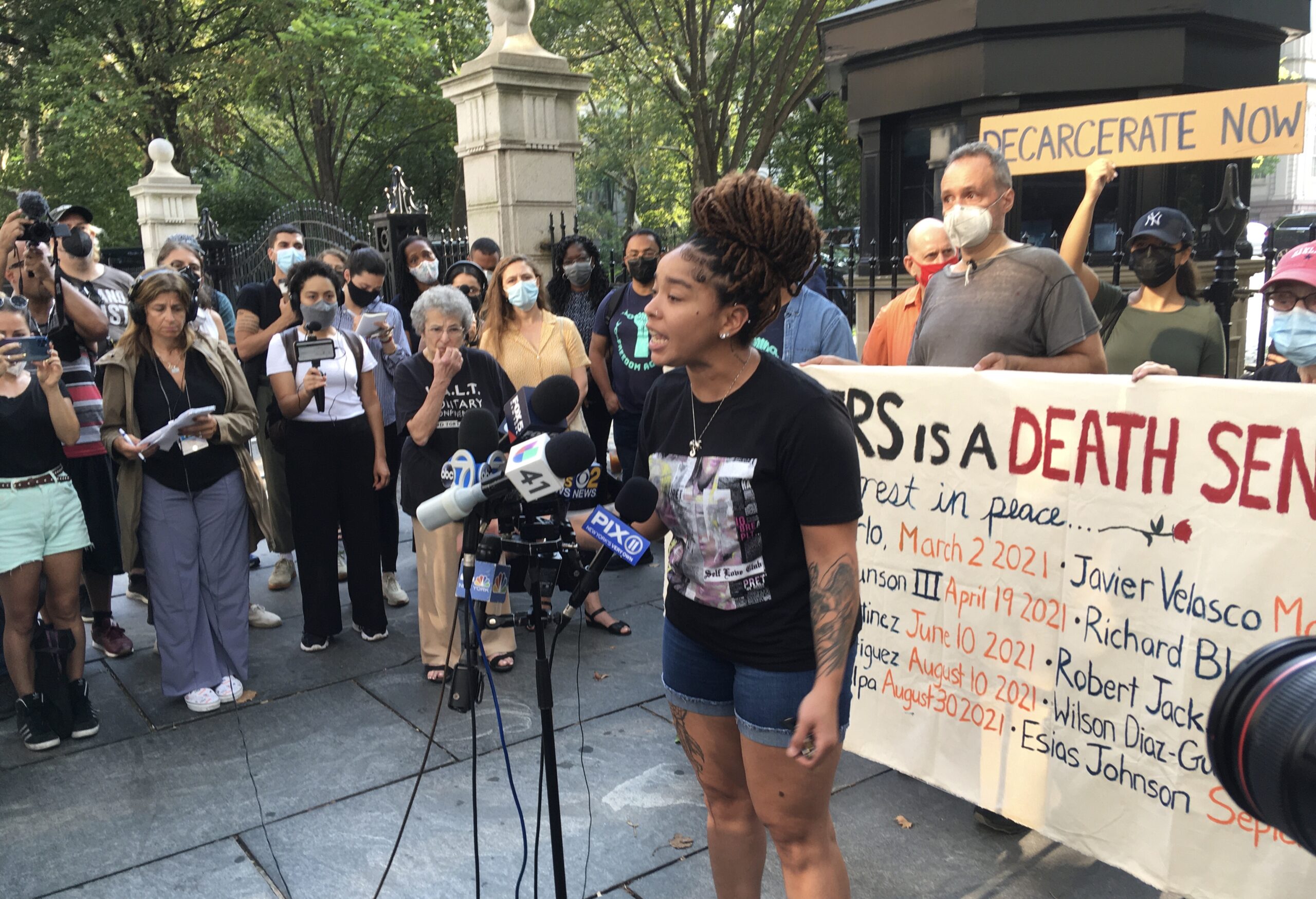 The crisis at Rikers comes as the jail population has been rising steadily for months—despite the city's promise to close the facility—and amid a resurgence of COVID-19. Recently, advocates led by Freedom Agenda, the Jails Action Coalition, and the HALT Solitary Campaign held an emergency rally in front of New York City Hall, demanding Rikers' closure and immediate measures to release people from the jail.
On this episode of New Thinking, an audio snapshot of some of the voices from that rally.

There are solutions to the current crisis—large and small, long-term and immediate. You can see our recent roadmap for reducing jail in New York City and closing Rikers here.
 
---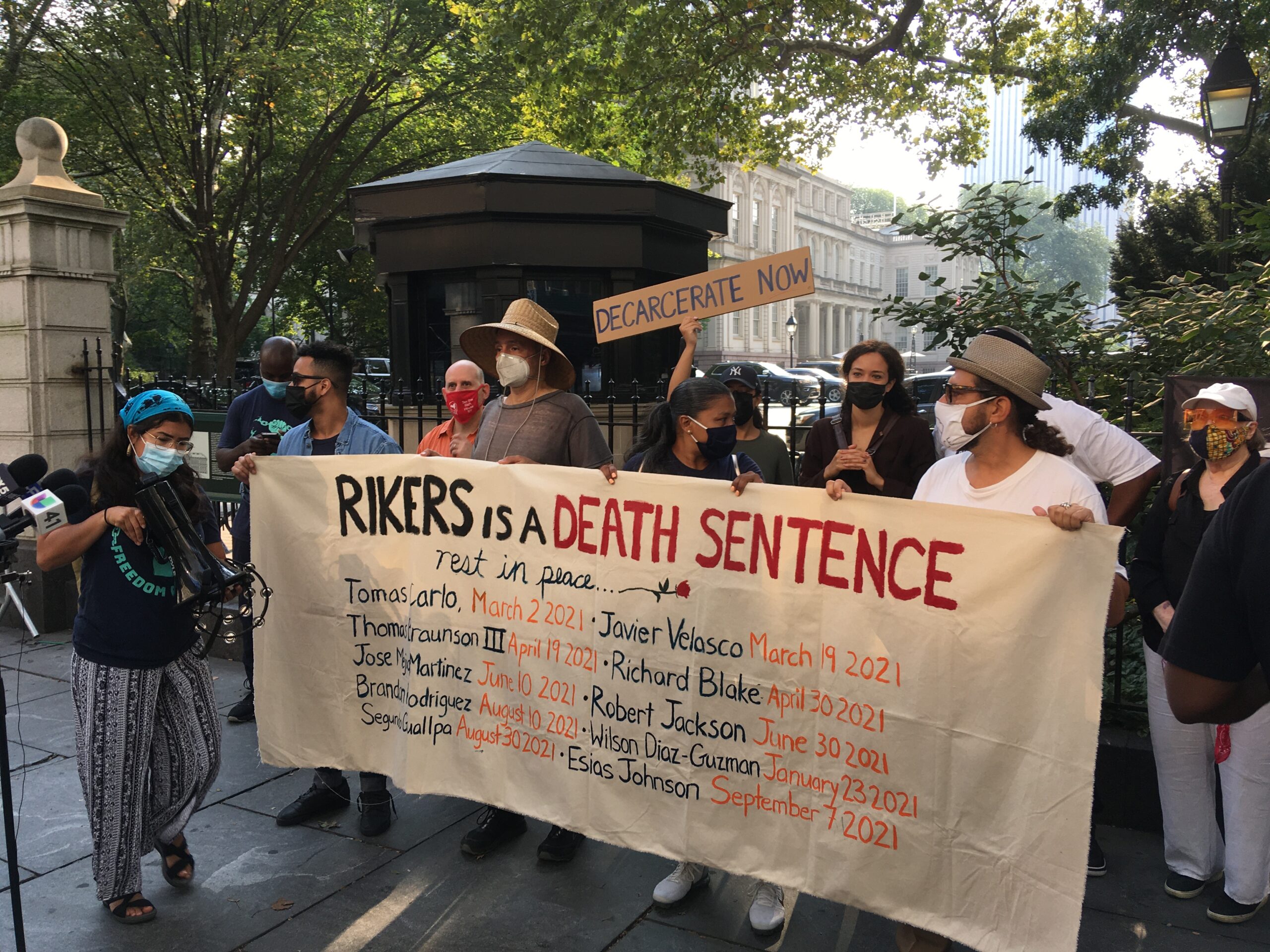 More New Thinking on Rikers