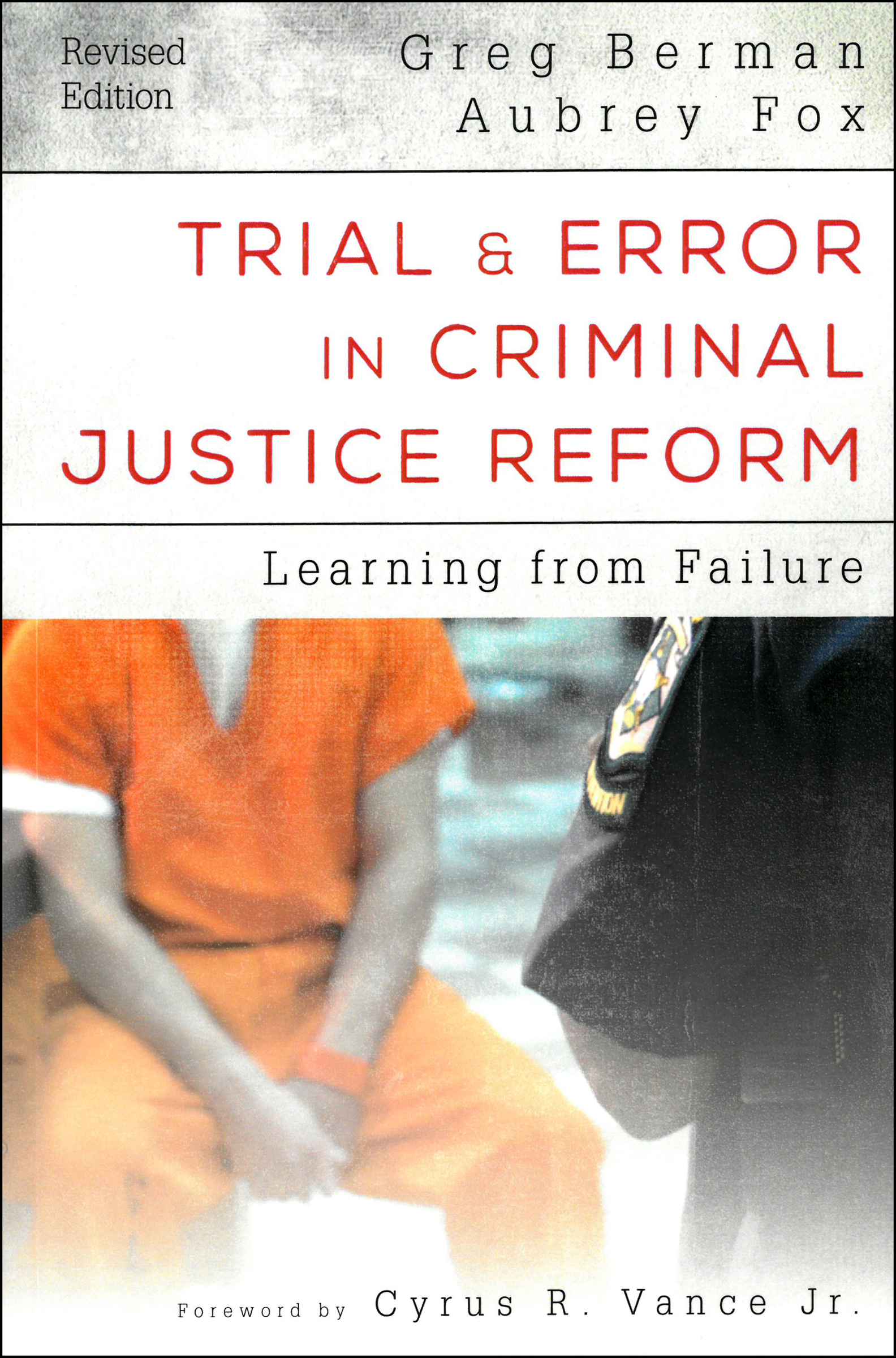 In Trial and Error in Criminal Justice Reform: Learning from Failure (Rowman & Littlefield), Greg Berman and Aubrey Fox take a hard look at the challenges of reforming our criminal justice system.  The reluctance of policymakers to talk openly about failure, the authors argue, has stunted the public conversation about crime in this country and stifled new ideas. It has also contributed to our inability to address such problems as chronic offending in low-income neighborhoods, an overreliance on incarceration, the misuse of pretrial detention, and the high rates of recidivism among parolees.

Berman and Fox offer students and policymakers an escape from this fate by writing about failure in the criminal justice system. Their goal is to encourage a more forthright dialogue about criminal justice, one that acknowledges that many new initiatives fail and that no one knows for certain how to reduce crime. For the authors, this is not a source of pessimism, but a call to action.
Originally published by Urban Institute Press, Trial & Error in Criminal Justice Reform received an honorable mention in the Law and Legal Studies' PROSE Awards. The book has been re-released in a new edition from Rowman & Littlefield.

Writing in the Harvard Law Review, Joan Petersilia and Kathryne M. Young praised the book:
If we want today's reform efforts to produce fundamental change, we would be well advised to heed Greg Berman and Aubrey Fox's warnings in their award-winning book, Trial & Error in Criminal Justice Reform. They argue that many previous reform attempts might have been successful if we had stayed the course rather than pulling the plug when instant results failed to materialize. We should expect and plan for serious implementation challenges, commit to a sustained reform agenda, and nurture flexible organizations prepared to learn from failure. (129 Harv. L. Rev. 1318)
To purchase Trial & Error, go to Amazon.com, Rowman & Littlefield or Barnes & Noble.
Selected Coverage
Praise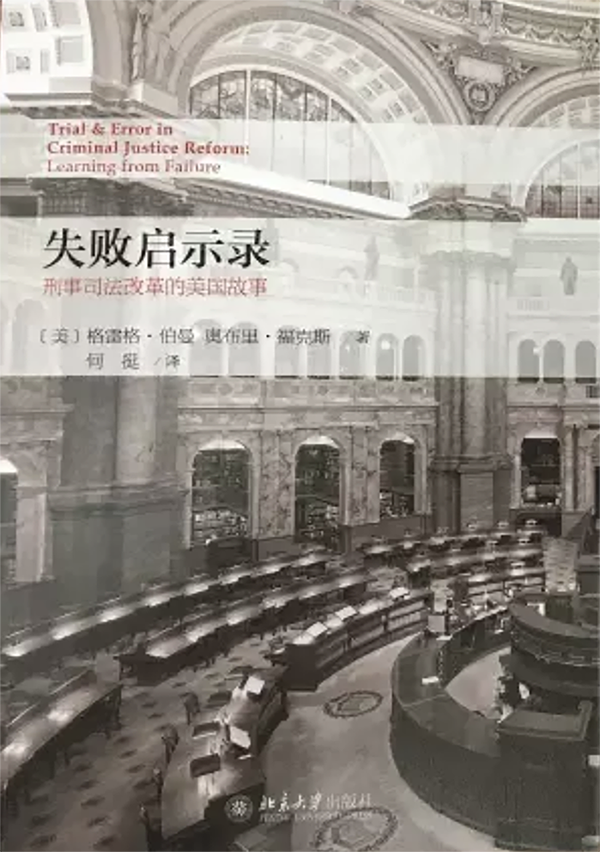 Berman and Fox provide some fascinating examples of large-scale efforts designed to address mammoth crime problems that ultimately failed...For beginning an inquiry into criminal justice failure, Berman and Fox are to be commended.
– Criminal Justice Review
In Trial and Error in Criminal Justice Reform Greg Berman and Aubrey Fox tell interesting and instructive stories about criminal justice initiatives and draw lessons from them to help others avoid failure.
– Judicature
Berman and Fox provide interesting and useful thoughts on how we can learn from failure.
– Criminal Justice Policy Review
An important and engaging book...this is not a dry, academic tome.  The authors know how to tell a good story.
–Probation Journal
A rich and valuable source of new ideas.
– Prison Service Journal
An excellent exploration and assessment of why policies collapse...The honest and straightforward research and writing style enhances the findings... Highly recommended.
– Choice
Not only a good read but a must read.
– Bill Bratton, Commissioner, New York Police Department