The Sixth Amendment Initiative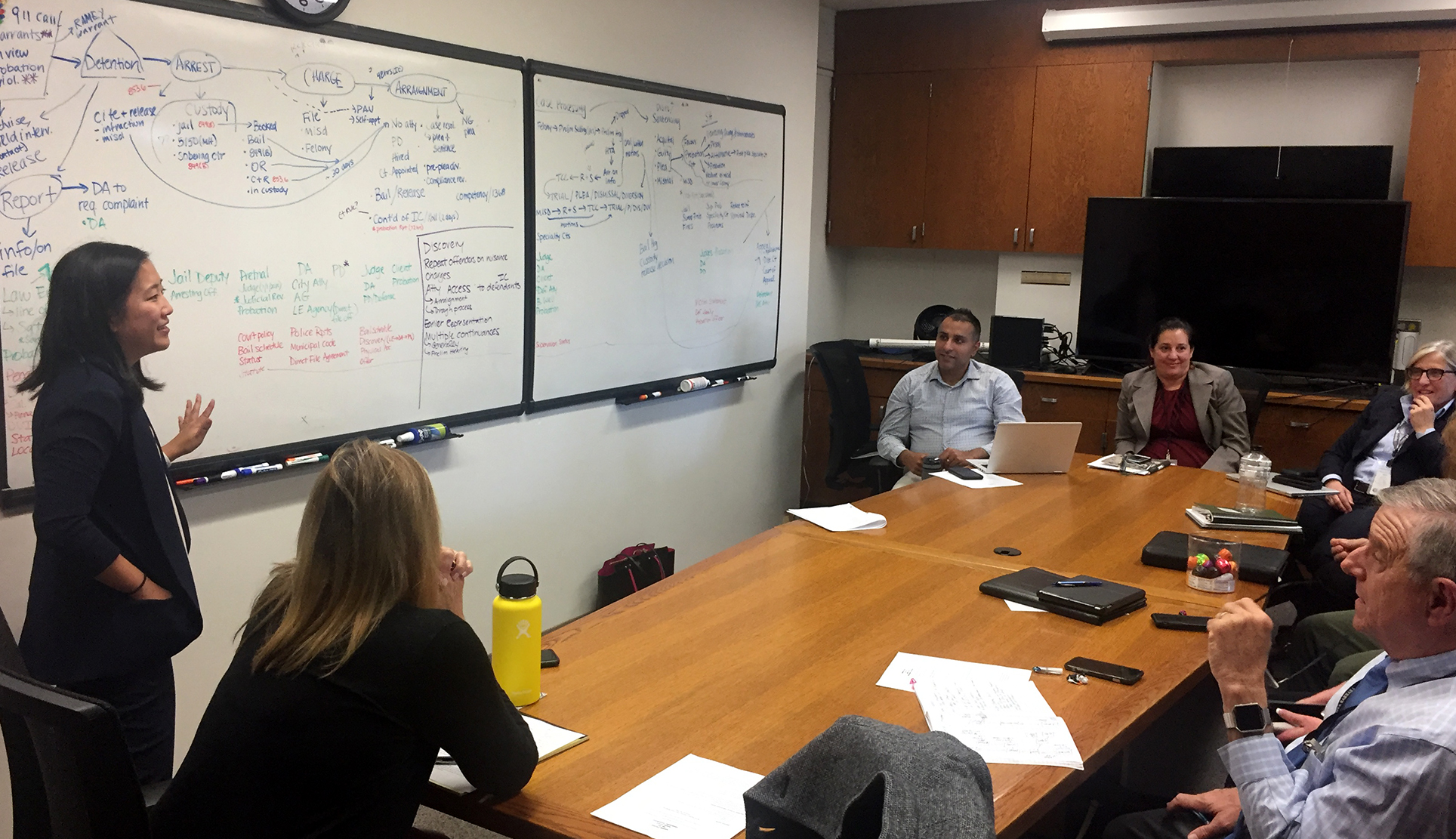 The Sixth Amendment Initiative works with state and local governments to uphold the rights enshrined in the U.S. Constitution for individuals accused of crimes.
Strategic planning assistance from teams at the Center is available now! Click the link below to apply.
Apply Now!

→
The Sixth Amendment encompasses a set of rights for people accused of crimes: the right to a speedy and public trial by an impartial jury; to know the nature of the accusation; to confront and call witnesses; and to have the assistance of a lawyer. The right to a lawyer is paramount because it affects the ability to assert all of the other rights. Yet across America, indigent defendants are frequently represented by lawyers burdened by excessive caseloads or lacking in qualifications and resources, or receive no representation at all.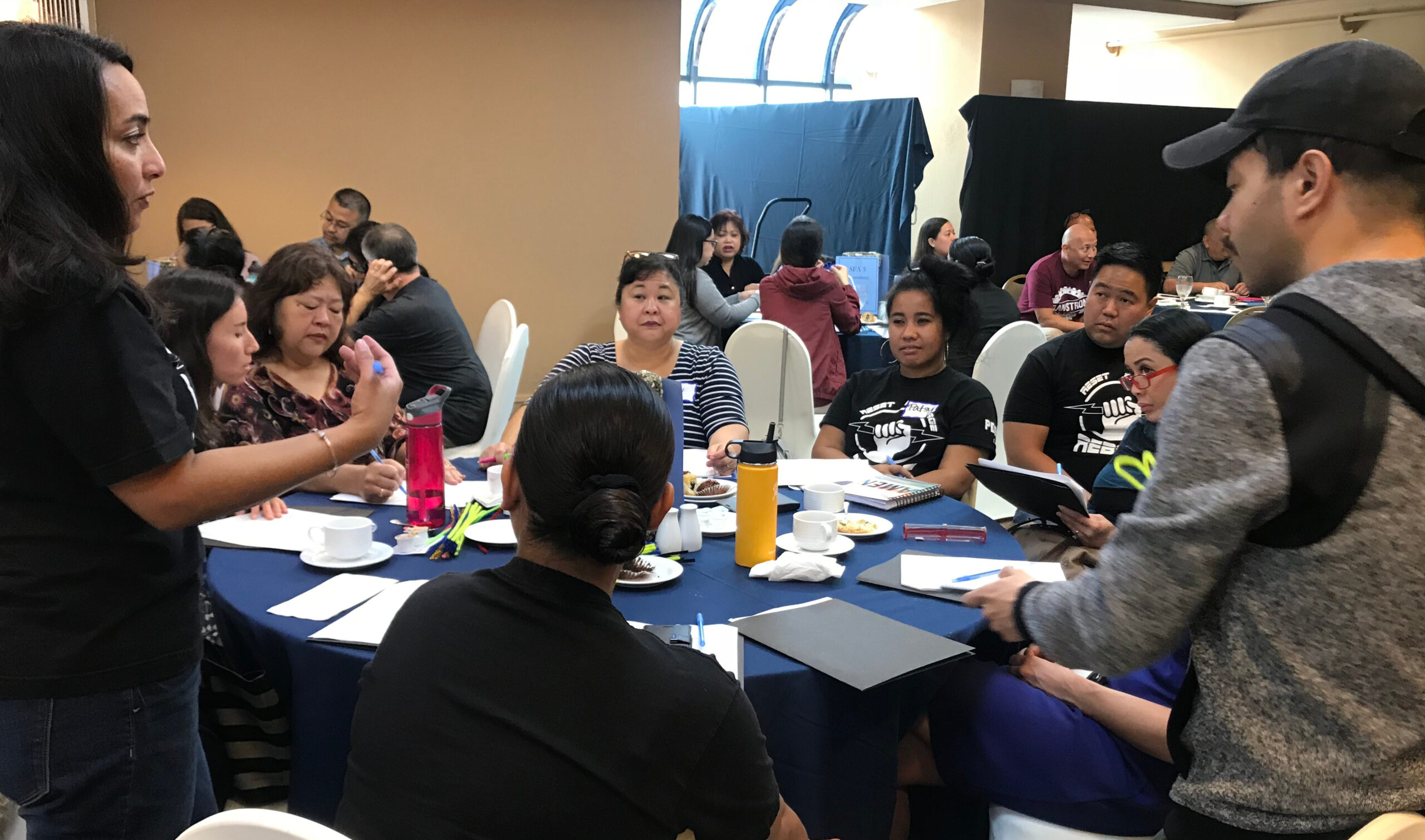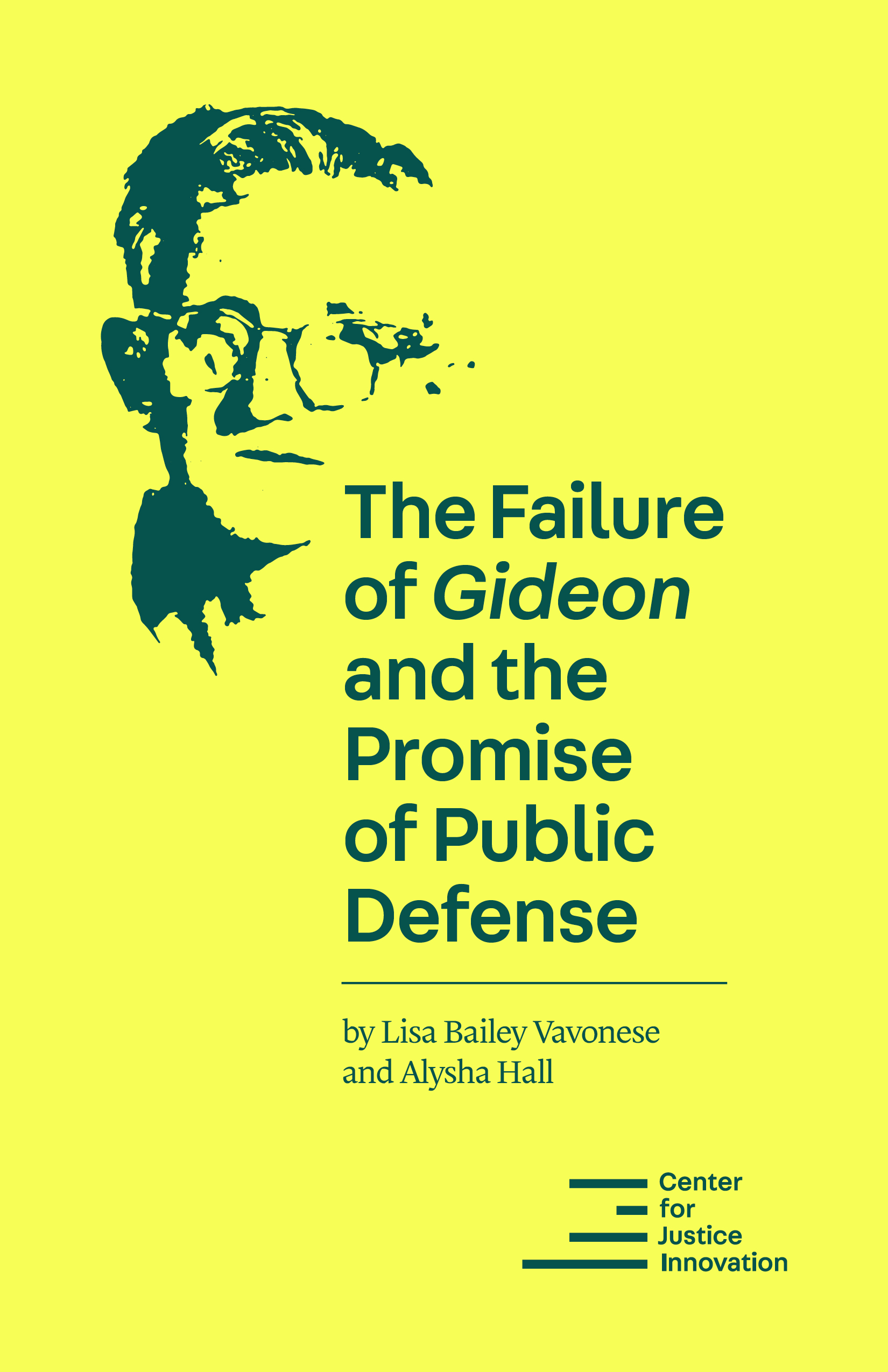 The Sixth Amendment Initiative is a unique project of the Bureau of Justice Assistance, U.S. Department of Justice, aimed at enhancing the capacity of state and local governments to uphold Sixth Amendment rights. At the Center for Justice Innovation, we're providing assistance to sites across the country, ranging from county public defender offices to statewide court systems.
Consisting of an attorney-practitioner and a researcher, each of our on-site teams conducts a review of the local justice system and develops a plan with goals and next steps. Existing data related to Sixth Amendment requirements is reviewed, and a strategy is outlined for helping sites answer their specific research questions.
Read our two reports on strengthening Sixth Amendment protections:
Strengthening the Constitutional Protections of the Accused: A Report on Cross-Agency Strategic Planning (2022)
A Report on Ten Sites Participating in Strategic Planning (2021)
---

Past Sixth Amendment Initiative Sites
Texas Indigent Defense Commission
Las Vegas, NV Justice Courts
Territory of Guam Public Defender Service Corporation
Utah Indigent Defense Commission
Pima County, AZ Public Defense Services
Michigan State Appellate Defender Office
Oregon Office of Public Defense Services
Georgia Public Defender Council
South Carolina Judicial Department
Defender Association of Philadelphia, Pennsylvania
Augusta, GA Judicial Circuit Office of the Public Defender
19th Judicial Circuit Court, Section VI, Criminal and Traffic Divisions of East Baton Rouge Parish, LA
Santa Barbara County, CA Executive's Office
West Virginia Public Defender Services
Wayne County, MI Corporation Counsel
Davidson County, TN General Sessions Court


Topic Specific Focus Area: Video Conferencing in the Criminal Courtroom
3-Part Webinar Series
Is Video Conferencing the New Normal?
A discussion between defenders about the use of video technology at initial appearances in adult criminal cases. Speakers: Patricia Warth, Esq., Counsel at the NYS Office of Indigent Legal Services; Marla McCowan, Esq., Director of Training, Outreach and Support at the Michigan Indigent Defense Commission (MIDC); Lindsay Blouin, Esq., Deputy Chief District Defender from the Office of the Public Defender, East Baton Rouge Parish, LA; and Lindsay Long, Ph.D., Human Factors Managing Scientist at Exponent.
Remote Justice: Communication in the Virtual Courtroom 
Formerly incarcerated individuals and current justice reform advocates, a judge, and a psychologist share their experiences using and observing video in the courtroom. Speakers: Shelton McElroy, Ph.D Candidate and Former National Director of Strategic Partnerships at The Bail Project; Chandra Bozelko, Freelance Journalist and Founder of The Trusted Opinion Project; Judge Susan Shetter, Esq., Tucson City Court; and Jennifer Woolard, Ph.D., Professor and Chair of Psychology, Georgetown University.
Remote Justice: International Perspectives on Video Court
COVID-19 forced courts across the globe to close their physical doors and rely exclusively on video technology for most court proceedings, and numerous countries are considering video as a permanent fixture. Panelists discuss the past, present, and future use of video in criminal courtrooms around the world. Speakers: Alicia Bannon, Managing Director, Democracy Program at Brennan Center for Justice; Penelope Gibbs, Director at Transform Justice; Hugo Leonardo, President at Instituto de Defesa do Direito; Constance Ascione Le Dréau, Independent Practitioner/ French Bar; Dr. Otavio Pimentel, Juiz de Direito do Tribunal Do Júri.
More Information