25 Years: Transforming Justice Together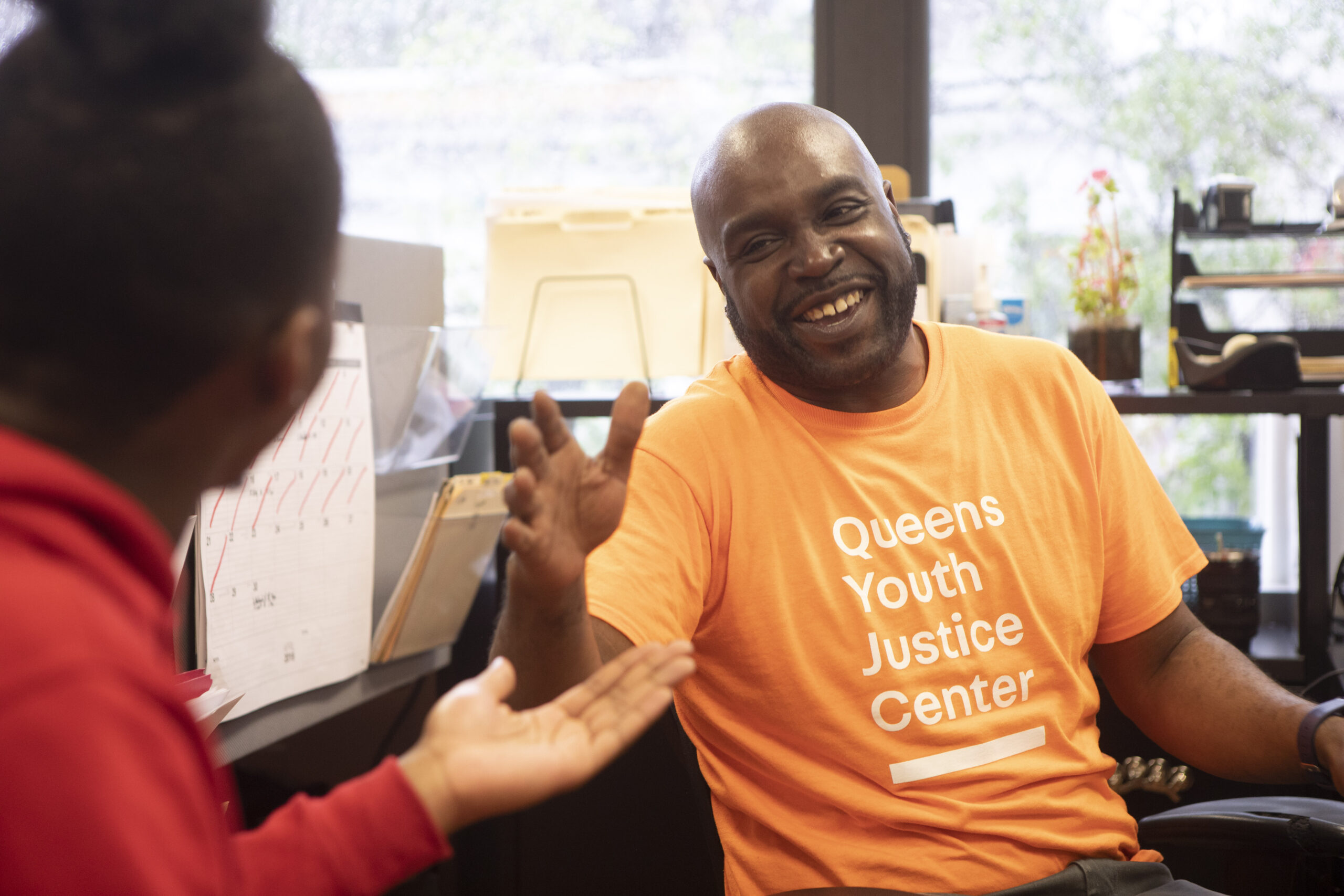 Thanks to your support, we've done a lot in our first 25 years.
Looking back on 25 years of innovation...
The Center began as a single project, Midtown Community Court, within the New York City court system to reduce incarceration and is now leading programs that limit the system's reach into communities of color in New York City, Newark, N.J., Syracuse, N.Y., and Los Angeles.    
Over the years, the Center has moved beyond courts to work across the justice system and directly in the communities most impacted by under-investment and over-policing. We run programs that spur economic development, help young people become entrepreneurs, and change norms around intimate partner violence.    
The Center brought to New York City the Cure Violence model, a community-driven approach that has been proven to reduce gun violence. Most victims of shootings are Black and Brown New Yorkers and incidents are most concentrated in already under-resourced communities. Today, there are 26 sites across the city using strategies to prevent shootings, address the traumatic effects of violence, and provide mentors to those at risk of perpetrating or being the victims of violence.    
The Center has advocated for policy changes and introduced reforms through hands-on, expert assistance to justice practitioners and community members in all 50 states and in countries around the world.    
By demonstrating the effectiveness of alternatives to incarceration through its programs and research, the Center paved the way for landmark legislation, including the elimination of New York's harsh Rockefeller Drug Laws, laws that raised the age of criminal responsibility from 16 to 18, and major reforms to New York's bail system. These changes kept people out of jail and reduced the harms of justice-system involvement.    
The Center has changed the way thousands of people experience housing justice by creating community-based resource centers in the New York City neighborhoods of Red Hook, Brownsville, and Harlem. These centers have piloted new ways to prevent evictions and connect residents to the tools and resources they need to advocate for safe, affordable, and stable housing. Collectively, they reached over 6,000 people in 2020.