Transforming Justice Together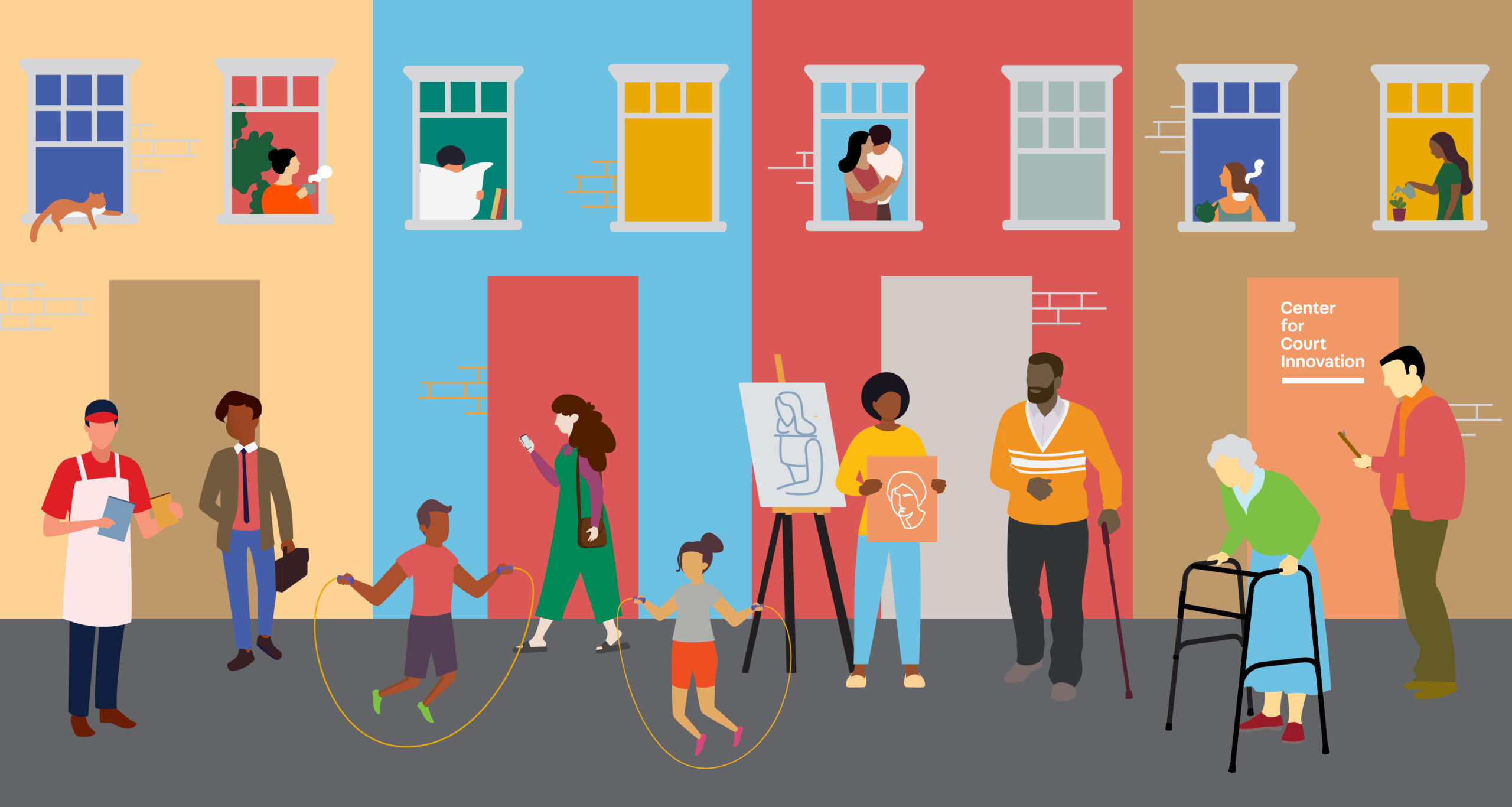 For 25 years, we have been committed to transforming justice. Your continued support means more community-created, community-led initiatives that put people first.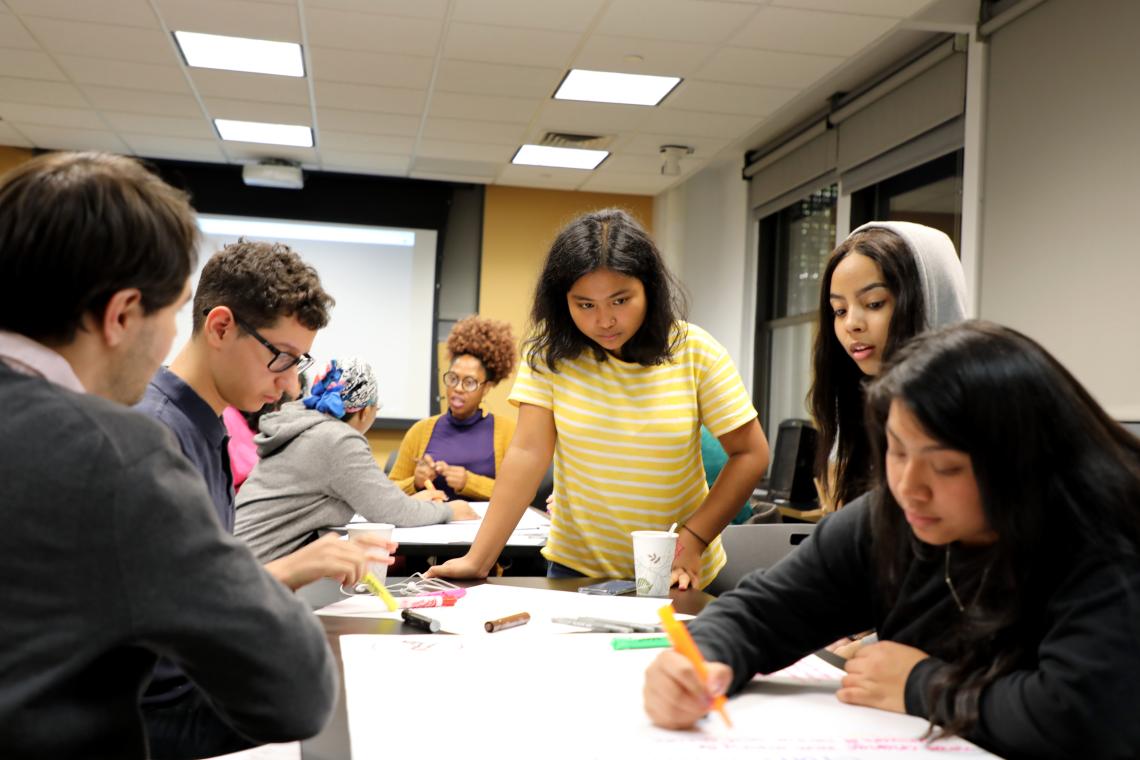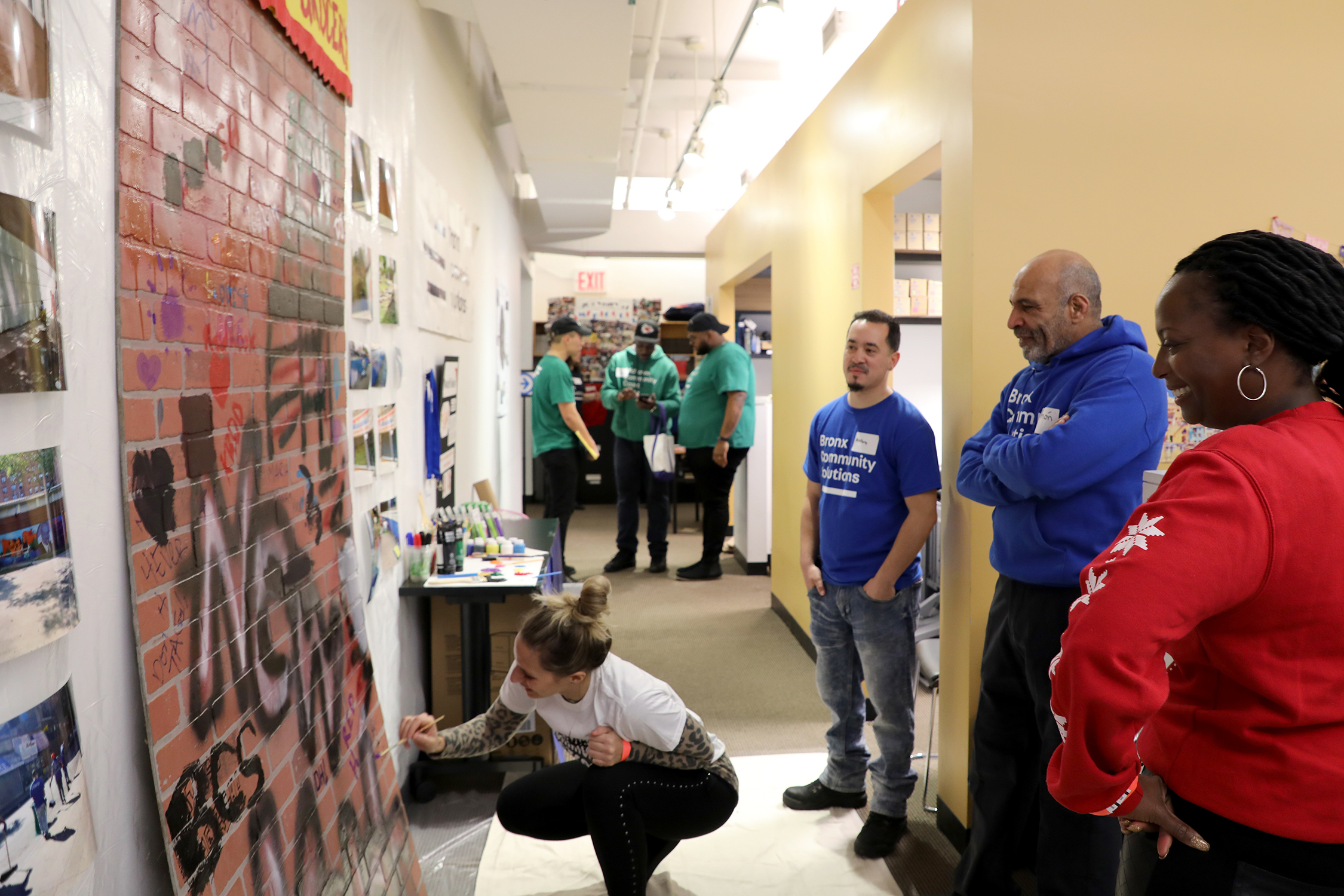 A fair and humane approach to justice centers the needs of the people that we serve and recognizes each individual as worthy of dignity and respect. The Center for Court Innovation is actively working with communities to co-create new approaches that reduce reliance on the legal system and build thriving neighborhoods. 
Over the past 25 years, the Center's work has safely reduced the use of incarceration in New York City to an historic low while prioritizing public safety. Working with tens of thousands of community members, leaders, and systems-actors across the United States, we center people—respecting and honoring the dignity and humanity of every individual we touch.
Changemakers in Action
In our 25th year, we featured 25 changemakers—the connectors, thinkers, and doers at the Center for Court Innovation—who are transforming justice together. Visit our Changemakers in Action page for the latest videos and articles about our amazing staff.
How Can I Get Involved?
25 Ways to Transform Justice
Transforming justice takes big and small changes, and together, we can create a future where everyone lives in safe, healthy, and thriving communities free from violence. We are transforming justice by evaluating systems, improving how they impact individuals, and co-creating solutions with communities to ensure safety.
To celebrate our 25th anniversary, we put together 25 ways that you can transform justice.
You can take part: Join the campaign to transform justice right in our own communities!
Past Events
On May 17, 2022, we celebrated our 25th anniversary at Justice Together.

This Just In: The Path to Safety and Justice | Watch the Recording
The Future Depends on Community-Led Justice | Watch the Recording
Accelerate Change
We build community-created, community-led initiatives that put people first and emphasize restorative healing and holistic services over punishment. 
The world is at an inflection point. With the ongoing racial justice reckoning and new leadership at all levels of government, bold action is possible.  These initiatives will take the system to a new place—one that is anti-racist, equitable, and fair:

Alternatives to policing like crisis response
Community First—our newly launched initiative in Times Square, New York City, which aims to replace law enforcement with outreach workers as a first response to homelessness and mental health crises.

Community-led initiatives to stop gun violence
Violence Interrupters—trusted members of the communities they serve and often have their own lived experience with violence, engage community members to resolve conflicts and address trauma. 

Resident-initiated improvements in public housing
Neighborhood Safety Initiatives—work with residents in community organizing, human-centered design, and improving public spaces to increase wellbeing.

Your support for the Center for Court Innovation puts humanity at the forefront of justice. We can transform justice together.
Donate

→
The Center for Court Innovation's work to build longstanding change would not be possible without the strong partnerships. To support the Innovation Fund, contact Dipal Shah at shahd@courtinnovation.org.
Stay Connected
Follow our work in communities through our social media platforms: Instagram, Twitter, Facebook, and YouTube.
Keep up with the many ways you can transform justice by joining our mailing list. 
 
Sign Up

→