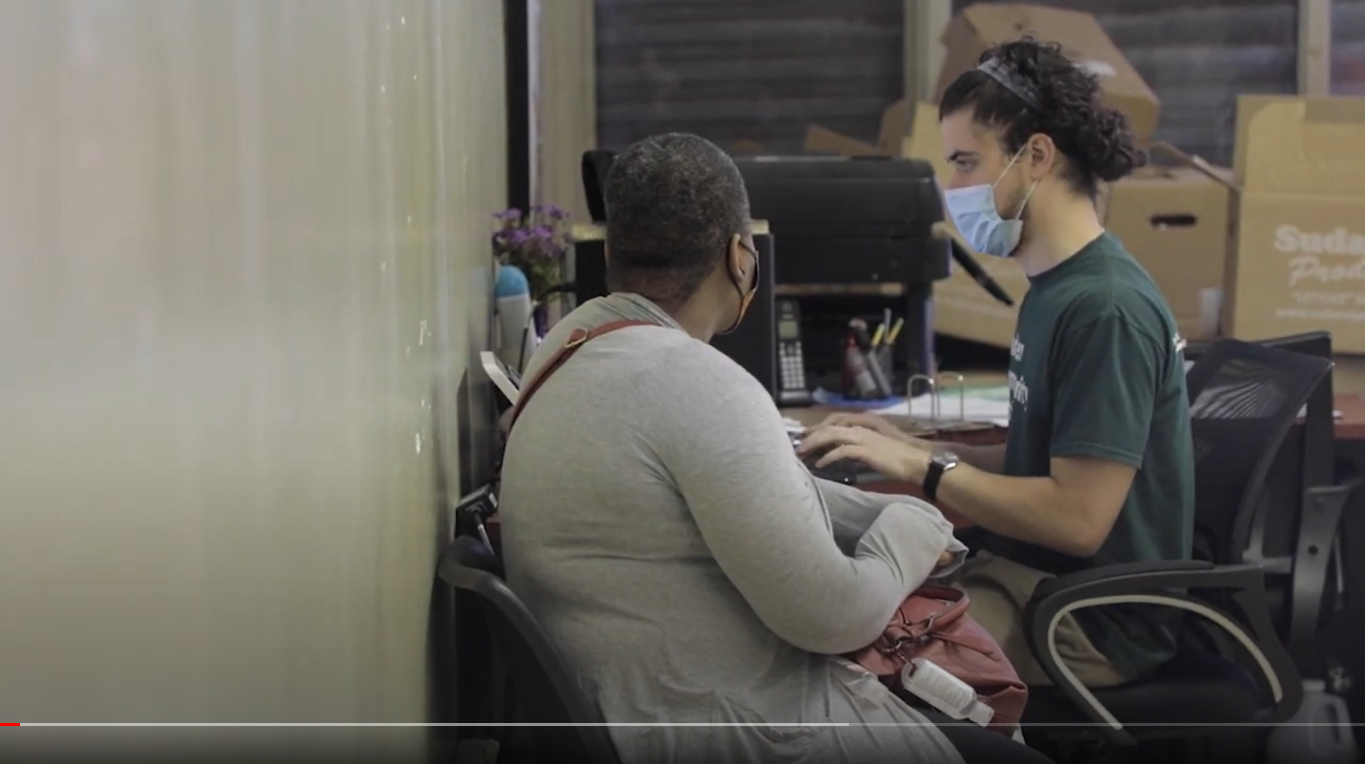 Housing is a human right and the foundation of strong, healthy communities. At the Center for Justice Innovation, we are advocating for rent relief programs that will help tenants attain critical repairs and stay in their homes.
Right now, New York City is facing a housing crisis. During the pandemic, New York state instituted a moratorium on evictions which ended in January 2022. Since then, evictions for non-payment of rent have escalated, with 350 evictions during the last two weeks of January 2023 as compared to 26 during that same time period in 2022. New York City public housing residents are in a particular crisis with almost half of households in arrears. Public housing residents and those who receive a federal subsidy were placed at the back of the list for federal emergency rental assistance which recently closed its applications, making it unlikely they will receive any relief with no other solution in sight.
The Urgent Need for Rental Assistance
In this Gotham Gazette op-ed, Center Executive Director Courtney Bryan explains that the eviction crisis is impacting public housing residents like Carmen, one of the Red Hook Community Justice Center's clients: "Carmen has lived in the Red Hook Houses for over 25 years. It's where she raised her three children with her husband, who passed away in January 2021. She fell behind in rent after the death of her husband due to funeral costs and other hardships during the pandemic that were not offset by NYCHA's rent adjustment. Carmen applied to New York State's ERAP in July 2021, but has not yet heard back from the State about her request for help."

Evictions affect communities, "disrupting the ties that make them resilient and safe," as well as families. Courtney calls for government relief for these residents, saying, "We cannot abandon NYCHA tenants or the buildings they call home. In the short-term, we must provide immediate relief to the nearly 50% of households who have fallen behind on rent."
Read Courtney's Piece

→
Public Housing Vacancies Skyrocket
NYCHA has seen a 640% increase in units deemed vacant and available for move-in from January 2022 to 2023. Yet, folks currently living in New York public housing who have requested apartment transfers—due to severe repair needs, domestic violence, or other imminent safety issues—are being stalled across the city, says Ross Joy, the director of housing and civil justice at our Red Hook Community Justice Center. NYCHA has been chronically under-resourced for decades, causing challenges throughout the authority, including unfilled staff positions that would help maintain and turnover units between tenants. Alongside record-high rents and renewed eviction cases, "housing is the number one issue in our city," says Councilwoman Alexa Avilés, chair of the body's committee on public housing.
Read more in NY1

→
A Model for Justice in New York's Housing Courts
With the largest public housing complex in Brooklyn falling in Red Hook Community Justice Center's jurisdiction, one of our top priorities is to keep tenants in their homes. The Justice Center's unique approach works to address the root causes of what drives people to court—poverty, lack of sustained employment, access to childcare, healthcare needs—and responds to local concerns, rather than simply enforcing the law. For housing cases, this means working directly with tenants to secure much needed repairs and fighting evictions. Columbia Law professor Colleen Shanahan believes this model is scalable and could be what justice looks like in housing courts across the city.

Indeed, earlier this year the Center, along with the Office of Court Administration, launched the Eviction Diversion Initiative, a pilot in Brooklyn Housing Court and Suffolk County district courts. This work was modeled off our community courts which address the underlying issues that can lead to eviction proceedings and respond to the human needs of litigants.
Read more about this model of justice

→
See Our Housing Work in Action!