Well over 100,000 children have to interact with the legal system each year in the United States, as victims or witnesses to crime. A series of graphic novels we helped to create use storytelling and illustration to empower children through the process.
This is the first part of a two-part series on our Child Witness Materials project. Read part two of the series, or access all of the materials here.
---
With its elaborate rules, unfamiliar jargon, and intimidating titles, dealing with the legal system can feel to many like navigating a maze. For a child who has to experience it, the world of courthouses and case files is all the more disorienting.
The reality is that a great deal of children—well over 100,000 each year—have to interact with the legal system as victims or witnesses to crime. There are traumatic experiences behind many of these interactions, experiences that can leave children feeling helpless and distrustful. Dealing with confusing court procedures without much guidance can deepen a child's feelings of powerlessness during an already difficult time. Though many caseworkers, lawyers, advocates, and other practitioners want to be sensitive to the unique needs of the children they encounter in a legal setting, they often lack the support and resources needed to avoid compounding this trauma.
In 2016, a special team at the Center for Justice Innovation, with support from the U.S. Office for Victims of Crime, set out to imagine resources that might be able to meet that need. The result, after much outreach and collaboration, was a series of illustrated booklets and graphic novels aimed at guiding and supporting children across various legal settings.
Children can find guidance in the booklets about their rights, the roles of different practitioners, and what processes they might encounter. But instead of bombarding children with information, these materials were designed to be actually empowering to them. The graphic novels openly address and affirm the variety of feelings and responses that children often have when dealing with the legal system. They reassure children that they're not to blame, that their distressing emotions aren't permanent, and that there are people around them to whom they can turn for help. The booklets even walk children through relaxation exercises to help them feel less afraid and overwhelmed.
I think these books can be used to empower children and let them know where they stand in the process—that they're not just a victim but a survivor, who has the right to provide input and speak up and have a voice.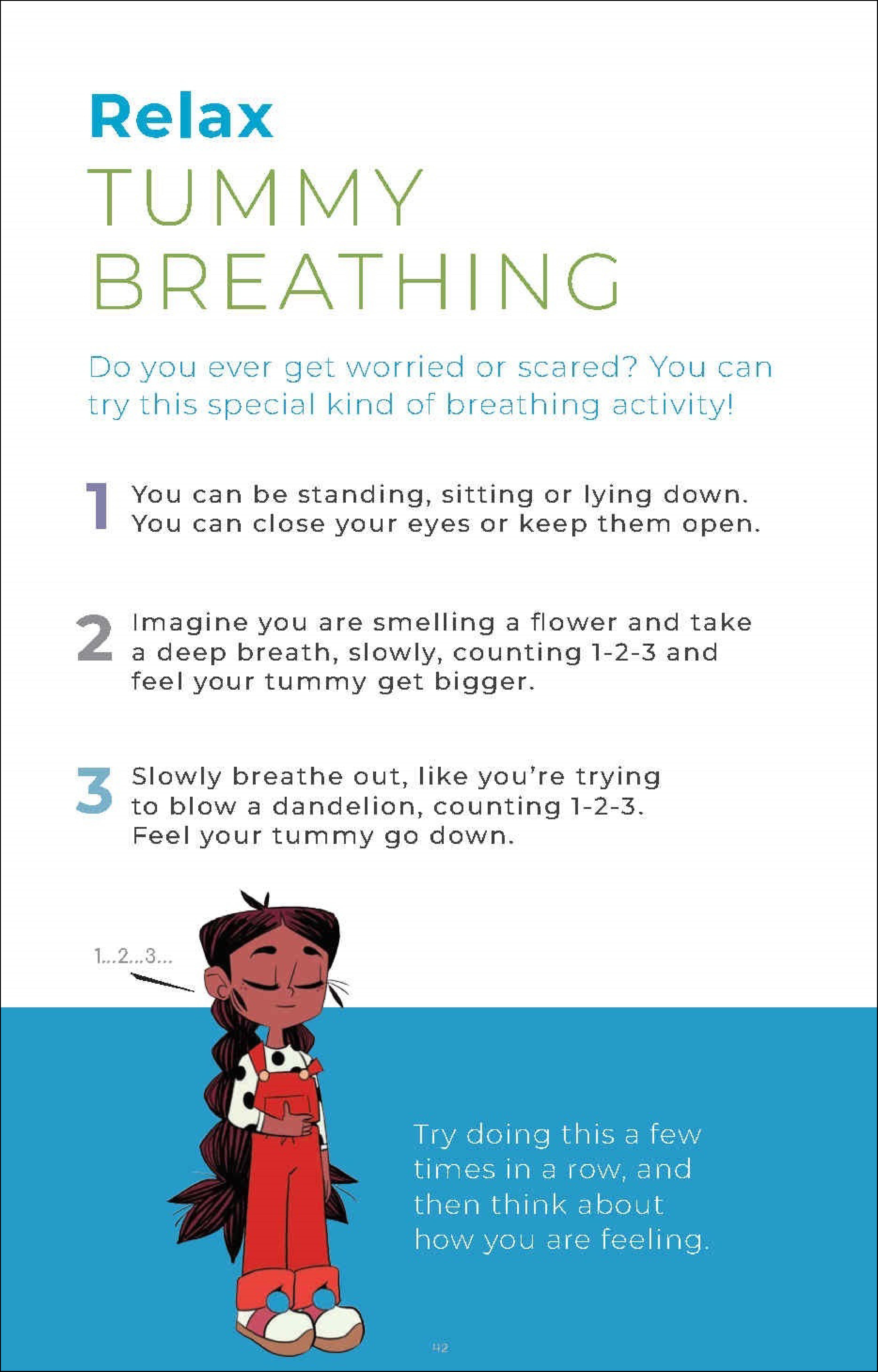 The resources were also designed to be sensitive to the diversity in age, language, culture, and experiences among children in various legal contexts. Unique booklets were prepared not only for different age groups (ages 2 to 6, 7 to 12, and 13 to 18), but also for different environments: family court, criminal court, human trafficking cases, and most recently Native communities, featuring illustrations and stories by Native artists and authors. Unlike many other materials of the kind, the booklets were made available in several languages. The materials for child and young adult victims of trafficking even come with newly released audiobook versions, read by voice actors who are survivors of trafficking themselves.
Our decision to include all of these features stemmed from a central assumption: it's not enough for children just to be informed about what their rights are; they also need to feel empowered to exercise them. Sharing information and definitions is only the first step; achieving justice requires a sustained effort to build understanding and trust for people—especially children—of all backgrounds.