Fines, Fees, and Financial Burdens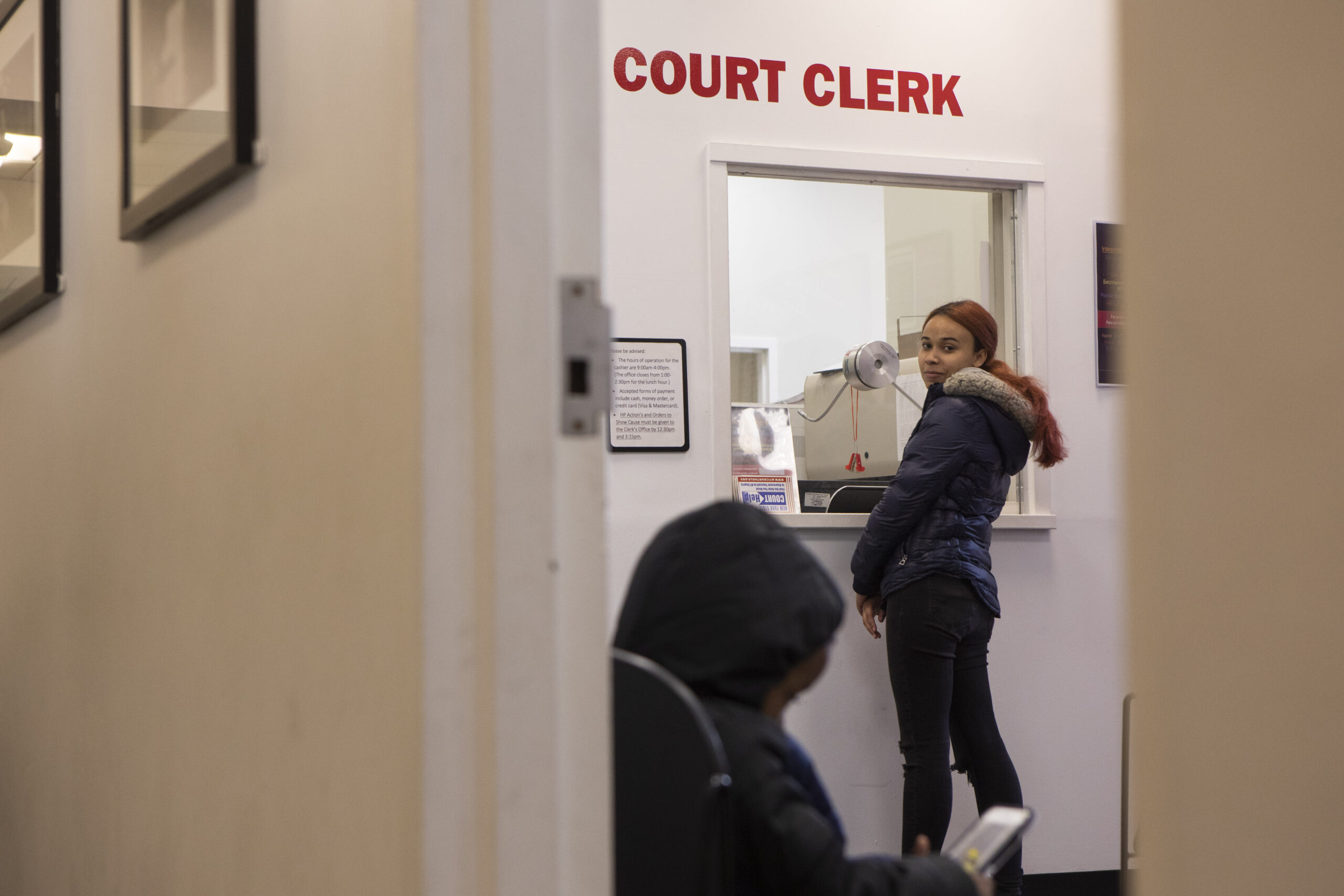 Fines, fees, and financial burdens strain those with limited means. We create alternatives to fees and fines to build a more fair, effective, and humane justice system.
People who haven't been found guilty of a crime are detained across the U.S. because of an inability to post bail. This imposes enormous costs: for taxpayers, for detainees and their families, and for communities.
Fines and fees are often attached to misdemeanor and felony convictions as well as minor traffic and municipal code violations. Many states charge for use of a public defender, parole meetings, even a jury trial. In many places, fines and fees are used to fund court systems or local governments—a conflict of interest that compromises the integrity of the justice system. Charges can easily accrue and compound, and falling behind on payments can result in wage garnishment, driver's license suspension, or even jail. Individuals can be forced to choose between paying their court debt or their rent, bills, and childcare. In too many cases, fines and fees disproportionately impact people of color and low-income defendants. 
Is it possible to implement bail reform strategies to reduce the use of jail? What would a better approach to fines and fees look like? We promote bail reform and work to create alternatives to fees and fines in an effort to create a more fair, effective, and humane justice system.
Join the conversation on Twitter with the hashtags #FinesandFees and #DebtFreeJustice, and learn more about our work to reduce the use of and offer alternatives to fines, fees, and financial burdens below.
Price of Justice
Our Price of Justice Initiative is helping five states reduce the impact of fines and fees by helping them implement alternatives and create and utilize tools such as an ability-to-pay calculator.
Civil Alternatives
Civil Alternatives offers New Yorkers issued a civil summons an alternative to paying a fine and is a crucial component of a larger effort to decriminalize selected offenses in New York City. One option is an e-module designed as a one- or two-hour intervention for quality-of-life offenses. Offered in seven different languages and employing the principles of procedural justice, the module outlines the summons process and encourages users to avoid receiving them. Watch a demo of the module below.
Bail Reform
A majority of people in jails in the U.S. are detained because of an inability to post bail. In January 2020, New York State will implement new criminal justice reform legislation that strictly curtails the use of cash bail. The impact will be significant. Of the almost 205,000 criminal cases arraigned in New York City in 2018, 90 percent of those cases would not have been eligible for money bail under the new law. Read our full analysis and listen to our podcast with the head of one of the groups that fought most actively for New York's reforms.
Learn More about Financial Burdens
Organizations:
Articles:
Reports: