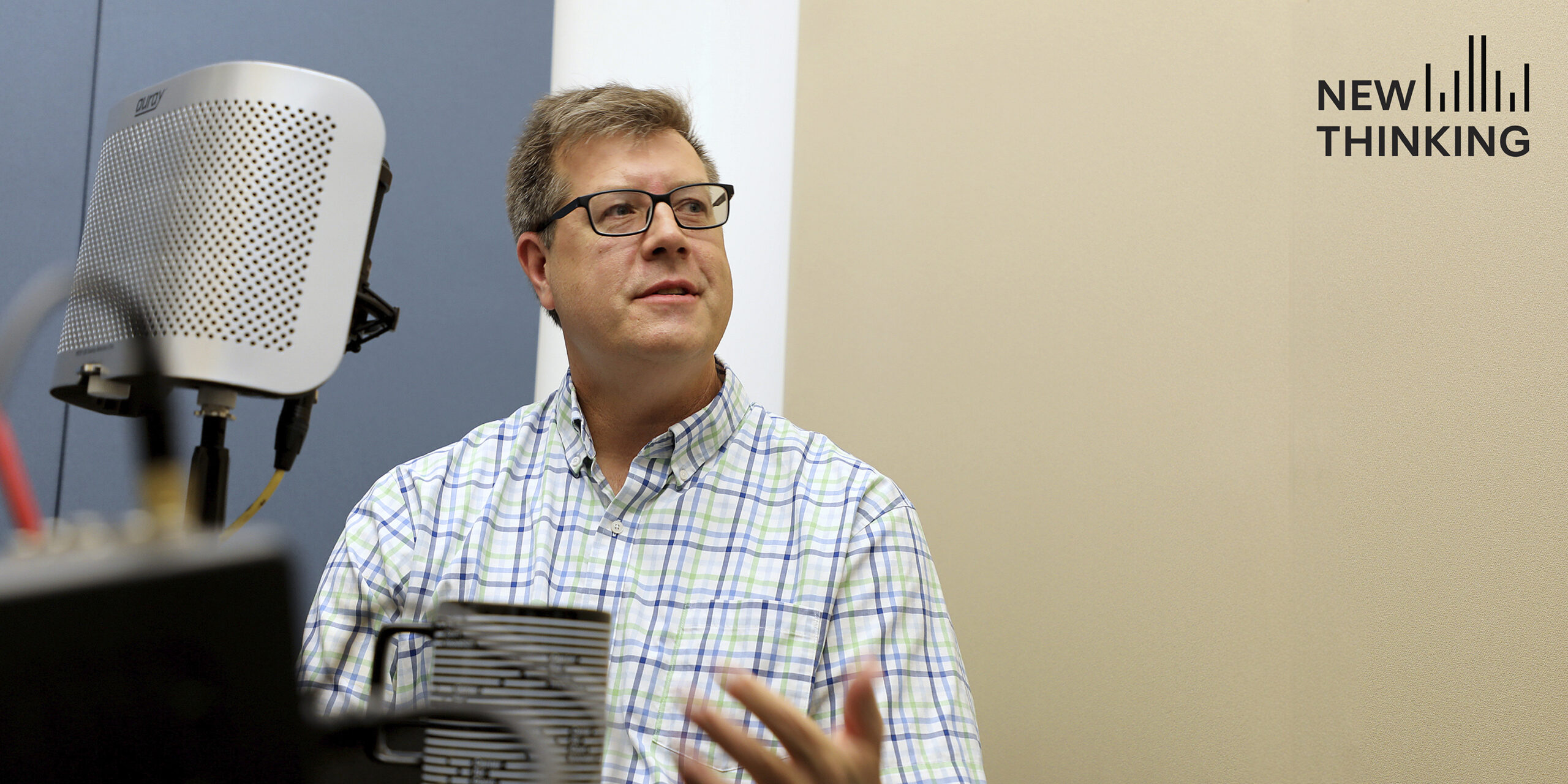 I am struck by how little the truth of what people experience behind bars actually gets out.
When Homer Venters talks about his nine years in correctional health on Rikers Island—five of them as chief medical officer overseeing care at New York City's notoriously violent jail facility—he orients himself in time by referencing the high-profile deaths of people detained there: "That was a year after Christopher Robinson was killed" (in 2008, corrections officers allowed a group of other incarcerated teens to enter Robinson's cell and beat him to death); or, "that was the year Jason Echevarria died" (in 2012, Echevarria swallowed a toxic soap ball in solitary confinement, was denied medical care, and was found dead in his cell).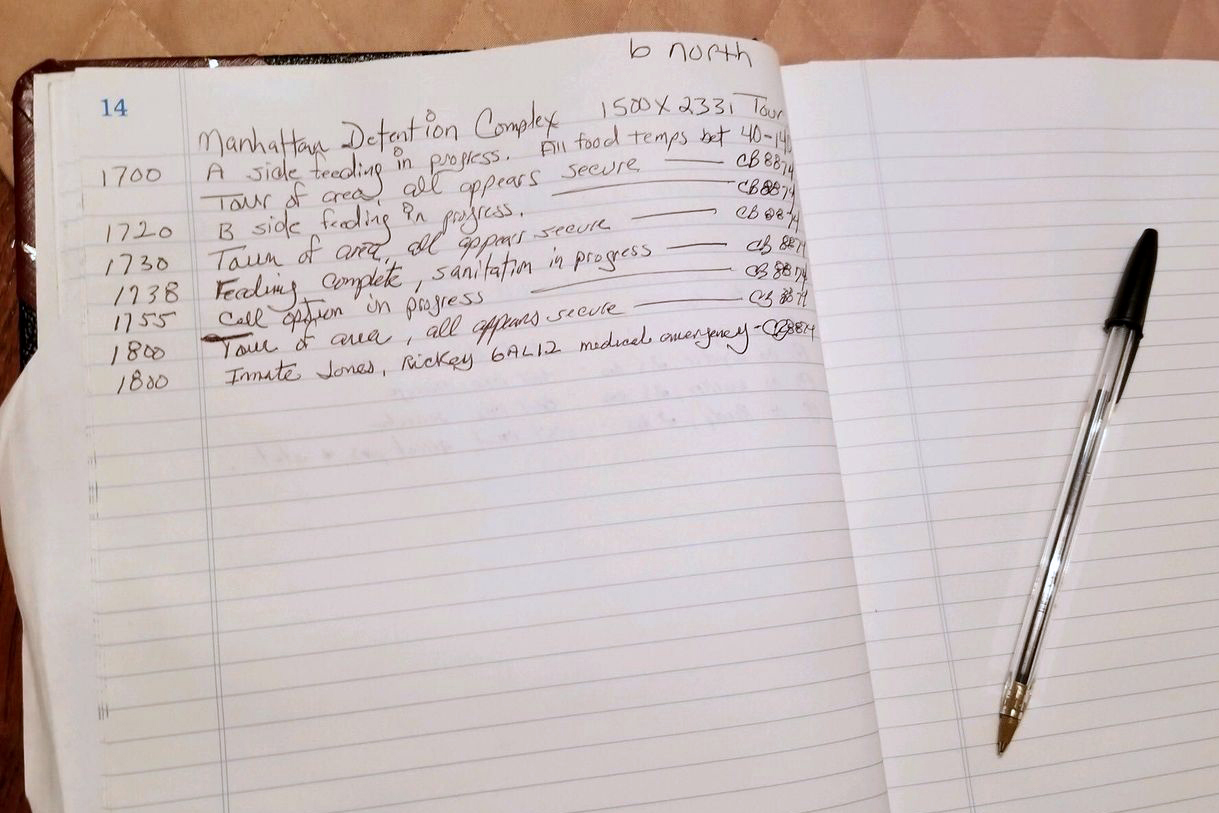 Early in his tenure on Rikers Island, Venters realized that for many of the people dying in jail, the primary cause of death was the jail itself. To document those deaths—what he calls an "epidemiology of brutality"—Venters and his team created a statistical category that no one had thought (or dared) to track before: "jail-attributable deaths."
That focus, and the way in which the statistic made the previously invisible visible, led him into frequent opposition with the security services at Rikers (jails, Venters says, are "paramilitary" settings intended to combat transparency and suppress any perspective deemed a threat to "security"). It also helped to inform some of the groundbreaking reporting on abuses at Rikers by The New York Times, and others, and ultimately, the remarkable 2014 Department of Justice report which found a "rampant use of unnecessary and excessive force" by corrections staff.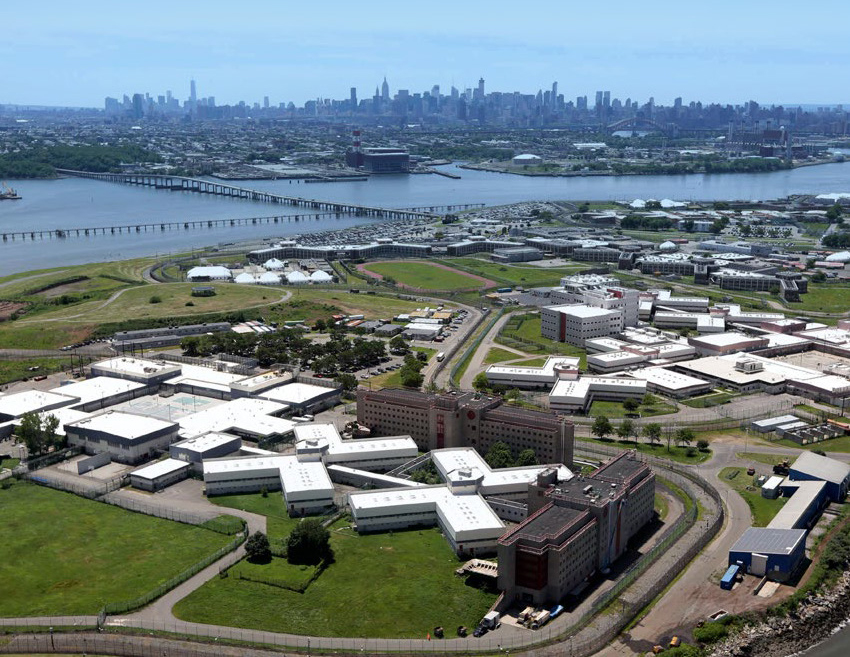 In 2017, Venters drove across the almost mile-long bridge from Rikers Island one final time ("I felt...this huge weight coming off my shoulders"). The lessons he took from his time there are contained in his 2019 book, Life and Death in Rikers Island, a combination of grim reportage and a battle-hardened case for practicing medicine through a "human rights framework."
Venters is now a senior health and justice fellow at Community Oriented Correctional Health Services and works investigating jail deaths across the country, often at the request of families.
He is also closely monitoring the progress of New York City's ambitious—and contested—plan to replace Rikers Island with four modern, "community-based" jails. Venters is a supporter, but he worries too little energy is being devoted to changing the culture at the Department of Correction which would remain in charge of the facilities. "That transformation," he says, "is probably more important and more complicated than simply the task of building new jails."
 
---
More New Thinking on Rikers and Jail
Resources and References
The Daily News on the latest instance of questionable record-keeping at Rikers, this time involving McKinsey & Company (09.19)
Politico on new statistics showing violence continues to surge at Rikers (09.19)
NYC's Health Department warns contact with the criminal justice system is a public health risk, Buzzfeed reports (08.19)
The reports of the federal "Nunez" monitor overseeing reforms at Rikers following a settlement involving the Department of Justice (05/16-04/19)
Reuven Blau at THE CITY on a "vast undercount" of violence in NYC jails (04.19)
The Appeal on the dangers of local jails (03.19)
'Do Jails Kill People?' The New Yorker's Jennifer Gonnerman reviews Life and Death in Rikers Island (02.19)
New York magazine on holding guards legally accountable for sexual assault at Rikers' women's facility (06.18)
The Daily News on the routine "purging" of unfavorable violence statistics by NYC corrections officials (08.16)
In a landmark report, the Department of Justice finds a "pattern and practice" of excessive force at Rikers (08.14)
Relying in part on the work of Venters's team, The New York Times' Michael Winerip and Michael Schwirtz expose the systematic brutality at Rikers, in one of a series of major investigative pieces (07.14)
 
---
The following is a transcript of the podcast:
Matt WATKINS: Welcome to New Thinking from the Center for Court Innovation. I'm Matt Watkins.
Homer Venters spent almost a decade providing healthcare in New York City's jails. For five of those years, he was chief medical officer, overseeing the care of thousands of people held in the famously violent facilities on Rikers Island.
Venters realized early on that for many of the people dying in jail, the primary cause of their death was the jail itself. To document these deaths—what he calls an "epidemiology of brutality"—Venters and his team created a statistical category no one had dared to track before: "jail-attributable deaths."

His work led him into frequent opposition with the security services at Rikers. It also led to his book, published this year, Life and Death in Rikers Island, after he left the island for a final time in 2017. Today, we're going to talk about what he learned on Rikers, his thoughts on the debate over its future, and his current work investigating questionable deaths in jails across the country.

Homer Venters is now a senior health and justice fellow at Community Oriented Correctional Health Services.
Homer, thanks so much for joining us today.

HOMER VENTERS: Thanks for having me.

WATKINS: I thought we could start with how it is, as a physician, you got involved in correctional health, and it seems, early on, very much from a human rights framework.

VENTERS: That's right. I trained in a program at Montefiore Medical Center—social medicine—where we learn about and engage in the practice of human rights and how it intersects with medicine. And so, for me, that meant that as I learned how to be an internal medicine doctor, working in a clinic on 161st street in the South Bronx, I had patients that were across the street at Bronx Defenders, a local legal aid organization.

And it was clear to me talking to them that it was hard for them even to get to our own clinic. And so I, as my social medicine project, actually put out a shingle and started seeing patients in their offices across the street, and there, learned a lot about medicine, but really a lot about how the justice system confers health risk to them, how difficult it is to seek care or even be appropriately assessed for health problems while you're incarcerated, and then coming home, the myriad of barriers to even thinking about taking care of your own health, let alone your family's health.

So that for me opened up an interest in this intersection between justice and health. And then I went on for two years as a fellow at NYU to look at healthcare for detained immigrants, the ICE detention system. And then from there, went to be deputy medical director at Rikers.

WATKINS: What year did you first arrive on Rikers?

VENTERS: At the end of 2008.

WATKINS: Can you remember back to what your initial impressions were when you arrived? You first, of course, have to cross this famously long bridge, almost a mile-long bridge, to get to Rikers.

VENTERS: It was like going into another world. The first day where I was really there to see some of their facilities was a terrible snowstorm in November of 2008. One of our long-standing physician assistants, Mohammed Jaffer, took me around. And as the snow was falling, he took me from facility to facility, and so they kind of revealed themselves just as you get in front of them in the snow. One of the stark impressions I got that would just play out every single day after that is that as you approached the biggest structures, the most well-built structures on the island, I learned that those are actually buildings built for solitary confinement. OBCC, the Bing and GRVC.

And you would hear people yelling out just as a normal course of events, just constantly yelling, screaming, banging. And that was pretty horrific to see for the first time and didn't actually stop being a horrible thing to be around.

WATKINS: You mean you have this memory of hearing these voices coming through the snowfall?

VENTERS: Yeah. That building actually ended up being the little trailer that we used, that I had as my office for a long time, was right underneath that building. That yelling never stops, the trauma that people are feeling, the need to just scream and yell just to get any communication across when you're in solitary confinement, that's pretty much nonstop. Obviously, seeing it and witnessing it is not anything like what it's like to experience it.

And also, the fact that these edifices, these buildings, happen to be the shiniest, biggest, newest structures, and that we in the health service were down in this little trailer that actually flooded out during one of those hurricanes, it sends a pretty strong message to everybody.

WATKINS: We know that people arriving in jail—and often cycling in and out of jail—we're talking about people who often are arriving already with some pretty serious and often untreated health conditions. But what did you then learn about the actual health risks of the jail itself?

VENTERS: It's true, people do come with profound health concerns. We've steered people with behavioral health problems, people from communities of color where access to basic health services, preventive services are absent, into incarceration. Then when they get there, there are deadly and very grave new health risks that are conferred to them.

These are risks that contribute to death, sexual abuse, physical abuse, profound trauma. But the risks that the jail would confer to people weren't meted out uniformly. That is to say, people with behavioral health problems, people of color, people who are LGBTQ, those people would soak up many more of these new health risks than people who were white or people who didn't have some of these other issues. And we, over the years, as I learned from patients much more about this, our team got much more focused on how to actually measure and report out these health risks.

WATKINS: What are some of those health risks?

VENTERS: Well, the first and the most dramatic is the risk of death. That when you come to jail, whatever your health profile, there is a risk that you will die there, and that is attributable to the jail itself. So when a patient comes who has diabetes, and I write about one of these cases in the book, and I've seen cases like this all over the country. If you need insulin to treat your diabetes, and you know that, and you communicate that to people, but the system works in a way to deprive you of insulin and you die, that death is attributable to the jail.

Now, unfortunately, in most places around the country, because a medical examiner may conduct an autopsy or write a report that says this was a death from natural causes, and because most correctional settings don't have adequate review of deaths to include whether or not there was a contributing factor from the system, nobody will be held accountable and no systems will change as a result of these deaths. But seeing the death like that, seeing other deaths that were clearly the result of systems errors and systems factors in the jails is what led me to be convinced that we needed to actually label every death as a being jail-attributable, if it was.

WATKINS: If we look at this category, jail-attributable deaths—which I'm making the episode title for this conversation just because I think it seems to be at the core of, if not a transformation, it's not really advocacy so much for you, but it's more a dedication to simply documenting what you were seeing going on in the jails at Rikers. And that really required pushing against a big power imbalance and all the institutional pressures against releasing this kind of data, and in fact, just creating this category that's making something that was hidden visible.

VENTERS: I think that the central challenge is that all these jails and prisons are paramilitary structures. If you look at the health footprint—who provides health care, who oversees it—at very best, like in New York City and Chicago, you have a health service that reports up independently to a commissioner of health or a health and hospitals president. But it's still even there as an independent health authority, is very much a tenant/landlord relationship. The power is with the correctional staff, the security staff.

WATKINS: You use this word "paramilitary" quite often, so it's a deliberate choice. What are you trying to get at that? The fact that security is paramount?

VENTERS: Yeah. Security, it's... I wouldn't even say the security is paramount because many of the practices that security forces engage in don't promote security or safety. Solitary confinement is a great example. We have zero evidence around this country that solitary confinement makes places safer. It popped back up in the 1980s after a horrible riot and the death of correctional staff in Marion, Illinois, at a facility there. But solitary confinement doesn't make places safer, but it's a great example of how paramilitary structures work because there is not a demand that security services prove that this tool, which we now know harms people, improve security.

Because they are in charge and because these orders flow down and because civilian leadership in city administrations are often reluctant to interfere—they're afraid of the correctional officers union—they then allow for decisions to get made that aren't based on evidence, don't promote safety at all.

But the paramilitary nature of these places, for me, it stands in great contrast to how health systems are run. So, health, if you look at a hospital, a clinic, there is a mandate to collect and report out standardized data about health outcomes.

People who reimburse hospitals like CMS—Centers for Medicare & Medicaid Services—they look very closely at this, and nobody gets to decide as a hospital or a health system that they're not going to report out because we know that's how we promote better quality, and we reduce nosocomial deaths, deaths that are caused in these places by infections and other things.

WATKINS: Hospital-attributable deaths.

VENTERS: Yes, that's right. But that is completely 180 degrees in opposition to how these security services work, where the health services are really almost always working for the security service. So you have a sheriff or a commissioner of correction deciding what the appropriate scope of care is, where all of the structures that promote quality in that state or in that county—the State Department of Health, the county health commissioner, but then also the Centers for Disease Control, HHS—all that is absent in these places.

The paramilitary nature of these places, which is to keep prying eyes out and to make decisions based on the security priorities as they're perceived, that pushes out a lot of what would be evidence-based, ethical health care.

WATKINS: So then how do you physically, you and your colleagues, go about trying to assemble and assessing this number of jail-attributable deaths? We know that we're dealing in jails often with pretty archaic information-gathering systems. I've heard numerous stories, or read numerous stories, from public defenders in this city of people being held on bail even after that bail has been paid because the fax machine wasn't working to send out news of the bail being paid.

VENTERS: This is where I put a lot of effort and energy into the electronic health record. As a human rights tool, what it does is it allows you to collect variables that are associated with abuse, and then put together aggregated reports—and this was really important for the Department of Justice—so that you can show that the rate of some health outcome is associated with the rate of exposure to some variables.

We were able to put together the first, I think, regression analysis of solitary confinement to show that when we looked at 225,000 jail admissions—which you could only do it with an electronic record—and show that if you were ever exposed to solitary confinement, your risk of self-harm, physically harming yourself, was about seven times higher.
The other reason that these systems—technology systems, information systems—are critical is because in the heat of the moment, in the crucible of a conflict where a security person wants one thing, a patient has another perspective, and then you have a doctor or a nurse, there's no winning or changing that power dynamic in that moment.

And so, when we instituted our dual loyalty trainings for all the staff, one of the scenarios we put up was: a patient is brought into a cubicle, the correctional officer stands at the edge of the cubicle, and wants everybody to sign off on a use of force report, an injury report. And the patient says, "That's not what happened. I didn't get in a fight with somebody else. I was beat up by correctional officers."

And so, in that moment, having already changed our electronic medical record to collect data, let us—and this is what the doctor did, this is a real scenario—the doctor was able to tell the patient, "I'm documenting everything in this electronic template. This is going to go to somebody up the chain of command who can then see you again and investigate this. And it lets us all get out of this very threatening moment, which is we're worried about what's going to happen to you and me. I have to get home tonight."
And so, not all the time, but in some ways, technology can help also remove the staff and the patients from really dangerous situations.

WATKINS: And what did your data say about what percentage of deaths in jail could be classed as jail-attributable?

VENTERS: The percentage of all the deaths that were jail-attributable would range, I believe, between 15 and 25 percent most years. But there were a couple of years where the percentage of the deaths that were jail-attributable was about 50 percent.

WATKINS: And so those are deaths that can be preventable suicides, or incarcerated-person-on-incarcerated-person violence, or use of force between staff and people who are incarcerated. It runs the gamut, right?

VENTERS: That's right. I think the ones that are easily identifiable are suicides, which is the leading cause of death in jails in this country right now. It's really mind-numbing to think that we've accepted a situation where that's the case. It's the leading cause of death. But suicides, homicides, there are accidental overdoses where people are taking drugs.

But then there are other deaths that are the result of medical neglect or the inability of people to receive care that they need, that we know they need. And those are the deaths that I fear the current approach of most prisons and jails misses these deaths, by design.

The case I mentioned—somebody has diabetes and we know that they need insulin, they don't get it—and then the official report inside, and also the coroner's report is, "Well, they died from diabetes, and they had a long history of diabetes." But if they were denied insulin, that death is attributable to that place.
There are other deaths like that: if somebody dies of seizures, but we put them in a place where they didn't get their seizure medicine and then we didn't watch them or see them while they were in that place, that is a death attributable to the system.

WATKINS: Early on in your tenure at Rikers, you also began tracking use of force incidents. I'm wondering what was the trigger for doing that kind of work and what you found.

VENTERS: From the very beginning, a young man named Christopher Robinson was killed at Rikers shortly before I started, just, I think, a few months, but one of my early projects was to work on digging into what happened to him and coming up with a true sense of not only his death, but what was the health environment for… He was a young 18-year-old beaten to death at RNDC, the adolescent jail.
And as I dug into that case, but also looked at the other health outcomes—at that time, we still had a paper medical record—I found a lot of jaw and hand fractures, our team did. And what was evident was it was an incredibly violent setting and that that violence was due, in a lot of cases, to inmate-inmate fights or fights between patients, but actually a distressing number of the injuries, serious injuries, happened during use of force.
And so as we built a real injury-surveillance system—that's one of the things that came out of that death, was to build a system that could much more comprehensively, not only know whenever somebody was injured and seriously injured, but also actually forced healthcare providers to ask about certain variables that might be associated with abuse.

So, "Were you injured intentionally?" And if it was an intentional injury, "Who did it? And where did it happen? At what time of day did it happen?" And eventually, we started to look at, "Were you restrained, were you handcuffed, when you were injured?" Putting those data elements into an injury surveillance was critical. And then as I started to see those patients myself, because some of these patients had suffered horrific abuse from correctional officers and had been told very clearly not to seek medical care or not to–

WATKINS: To "hold it down."
VENTERS: That's right. Or not to say what happened to them or even had actually been told, "you had a fight," that scenario I mentioned. And so that then really taught me a lot about how corrupted the systems were that were in place, and they were corrupted in a manner that downgraded injuries from more serious to less serious. They were corrupted in a way that kept people away from seeking any care often, and they were corrupted in a way that used solitary confinement as one of the core punishments for anybody that didn't follow the rules that the correctional staff set out.

WATKINS: I think you found a suspicious number of reports from correction staff about injuries attributed to this category of "slips and falls."

VENTERS: Yes. Our first analysis of injuries, we just did what shouldn't be inflammatory. We just wanted to figure out the rate of injury, how often our patients were physically injured. So we sat down and looked at 4,000 paper injury reports, and we just categorized what was on them. We didn't even look at what was behind them or what systems go into shaping who gets to write the actual cause.
But when we looked at that, the most common cause of injury was—and we published this data as our first publication that foretold a lot of the pushback that we would get down the road with everything else—the most common cause of injury on these reports, these 4,000 injury reports, was inmate-inmate fight.

But the second leading cause of injury was "slip and fall." And it was really, for me, an eye-opening moment as I then started to talk to patients about what went on. I'll never forget seeing a patient who had a slip and fall injury, and what was written everywhere that I could find—the medical records and also the DOC security reports—was that he had slipped and fallen and broken his jaw on a toilet. This obviously, in this case, was not true.
But as I dug in—we dug in, our whole team, dug in—to this slip-and-fall category, it's clear that that is where a lot of abuse and neglect would hide.

WATKINS: And then by doing this, simply documenting-work, which is something of a radical act taking place inside of this setting, you also found that people with mental health problems and adolescents were really overrepresented in these use of force reports.

VENTERS: That's absolutely right. As we became more systematic about putting together this really distressing cohort of patients who are seriously injured during uses of force, two groups that were really over-represented were people with mental health concerns and adolescents.

If you want to really understand with a lot of subtlety and horror how that works, you can just consider the story of Kalief Browder who sustained multiple injuries, was beaten by correctional staff, was threatened with solitary confinement if he didn't hold it down, as you said.
That dynamic played out all the time, and the adolescents and the people with mental health problems… Also, not purely because people had mental health problems, but because, at the time, the primary response to any behavioral issue—any problems or lack of agreement with correctional officers—was the use of solitary confinement.

So, when we were digging into this work, 25 percent of those kids were in solitary confinement. Twenty-five percent. And then if we look at people with mental health issues, we had built at Rikers Island—the Department of Correction, but with the sign-off of the city—had built a special solitary confinement unit for people with mental illness.

WATKINS: That tells you more than you need to know.

VENTERS: Just to say that sentence, it's shameful. The solitary confinement unit for people with serious mental illness is something that we eventually got rid of. But that place contained many of the worst outcomes because people who needed treatment, who needed engagement, instead got an arcane set of rules and then funneled into these places that are incredibly violent where they lost any sense of agency they might've had, and then were met with brutal beatings and neglect, and more infractions, and sometimes financial fines and even new criminal charges for trying to survive in this place.

WATKINS: It occurs to me, Kalief Browder's suicide took place after his release, outside of jail, after the charges against him were finally dismissed. But if anybody's death could be called jail-attributable, it would be Kalief Browder's.

VENTERS: Absolutely. And we really have yet to scratch the surface of how impactful, how negatively impactful incarceration is on health after. One of the important things for us in tracking injuries was to get a sense of the incidents, of how many new injuries happen in jail.

When we went to publish this data, we found that no other jails or prisons had done this, and so before I left, we did an extrapolation where we tried to look at how many cases of sexual abuse and how many cases of head trauma, just head trauma, happen in the city jails.

And then say, "Okay, if this rate stands across the country—5,000 jails and prisons—how many other people in the country are going home with a head trauma and sexual abuse?" Because we know now, obviously, sexual abuse has a profound lasting effect. It can be physical, but really the emotional toll it takes lasts forever.

WATKINS: And the jail setting facilitates sexual assault.

VENTERS: That's right. And head trauma, we now know, is really closely linked to dementia and CTE. And so we think about it all the time with youth sports, with veterans, with football. But we have 12 million incarcerations a year in this country, and many people are going home with a very different and much more challenging health profile because of what they experience behind bars.

WATKINS: This use of force report, you've said there was resistance to it internally. I don't think there was a ton of response to it from the city. Do you see that report as feeding into this Department of Justice investigation into Rikers in 2014 that had this pretty explosive and really strong-language findings about the violence, systemic violence, that's taking place and the cover-ups of it?

VENTERS: I will say that early on, I worked with my team to change how we collect data and put it together. We had a lot of conversations about who would consume this data. When we changed our electronic medical record, it was definitely my intent that we would collect data and be able to produce aggregatable reports that, hopefully, security staff would respond to, but in anticipation of their lack of concern or response, for the Department of Justice, and for other outside authorities.

One of the data points that was really impactful from this time was that, if you are in a violent altercation as an adolescent, if that altercation was with a security staff, you were more likely to sustain a blow to the head than if that violent altercation was with another inmate. And that's insane. It blows me away even to think about it now.&

But when I read the monitor's reports—the Nunez monitor settlement from this very process with the DOJ—the seventh talks about the same culture of violence. It actually specifically references this tendency to hit people in the head that persists. And so I think that the use of the data was important for us in making our case clearly and in evidence based way to the DOJ and to others.

WATKINS: And then you've talked about this already a bit, but I just wanted to go a bit deeper on your relationship to the guards, to security staff at Rikers, you and your staff, and how often and how it manifested itself, you felt maybe intimidation from them.
I was struck by this point in the book when you said that you would sometimes carry your stethoscope around with you even when you didn't need it. Clearly, the stethoscope, you felt it was some shield for your work?

VENTERS: Yeah, I always carried it with me, and I often did not need it. I think that the people that faced the greatest risk, obviously, were our patients, and then the people that faced certainly routine risk were the line staff, the people who worked—the nurses, doctors, social workers, pharmacists—who worked in the building, day in, day out. When we did our dual loyalty trainings to learn about and then support staff in keeping their mission aligned with their patients–

WATKINS: Whereas the security staff sees them as inmates. This is part of the dual loyalty question.

VENTERS: That's right. And over time, it's just inexorable, dual loyalty is everywhere. It's a little bit like infection control in the hospital. It's not like you'll ever eliminate dual loyalty, but you want to know where the dual loyalty pressure is the greatest for staff so you can support them and keep them on track to really care for the patient in an ethical way.

And so we would hear often from staff, when we did the dual loyalty trainings, that at the end of the day, their concern was their safety. And I would see this consistently when a staff member speaks up about something in a way that the Department of Correction doesn't like, they will experience very swift and very serious retaliation. And it can be retaliation in the form of verbal threats, we've had staff have their tires slashed.

But there is actually a form of retaliation I've seen quite a bit and had staff suffer, which is that: when you're in a housing area with patients, with inmates, all of a sudden, the security staff disappear and then you're locked in a unit. And then inside the bubble of that, on the other side of the glass, you see the security officers just watching you.
When you feel like—I've experienced this, and it's so palpable because it's not that you think everybody who is in that housing area is going to attack you; in fact, I'm sure, actually, if something happened, most of the people there would come to your defense. It's that this is a threat about the power that they have over you.

And that is a real, real concern when we ask staff to think about how to document abuse and neglect. And so that's why, as I said before, I believe in the importance of information systems and other processes that can take the line staff out of that crucible because it's not fair or practical to ask them to stand up to that type of abuse or neglect and come back to work and come back to work. Some do, but it's just very tough.

WATKINS: But then you still have line staff, health staff, being asked to sign off on solitary confinement or even solitary confinement for the mentally ill, where it just really feels like there is no ethical way; there is no way to manage the dual loyalty problem there.

VENTERS: That's right. You can't… Solitary confinement has to be eliminated as a practice. That's the solution. There's no way... We contemplated a construct for solitary confinement where we would just say everybody has a baseline risk. And then we think that there are other people that are even higher risk.
But you are absolutely right, that what that does is it still puts healthcare workers in the role of punishing their patients or deciding which of them get punished. And that just completely degrades the ethics and the role of the healthcare providers.

WATKINS: And then you left Rikers for a final time as a professional in 2017; jail numbers are going down, total population, but racial makeup isn't changing very much, and incidents of violence are not going down, to the contrary. But I'm wondering what that felt like driving over the bridge that last time?

VENTERS: It was hard to describe. I've never felt anything like it. I've felt like people would say this huge weight coming off my shoulders. Yeah, it was really–

WATKINS: –some of the dual loyalty I imagine. It's impossible to completely be free of…

VENTERS: I think that for me, it was all of this conflict. I think one of the tough things about leading the health services, early on, I had to decide whether or not I would take an adversarial stance with DOC or with city officials.
And so it was clear that's what we had to do, but that didn't always make things easier for our patients or for our staff. And so because brutality was at the core of what was harming the health of our patients, I always felt comfortable with taking an adversarial role when I needed to, which I felt like, actually, it was a lot.

But as the smaller, less powerful government agency in the setting, it meant that that probably robbed us of some effectiveness in some other ways, where if we're cooperating and getting along all of the time, there are other things that could be done. I think that the real challenges I faced were how to manage the advocacy and adversarial stance on brutality with a lot of the other day-to-day health systems operations.
And that's everybody who runs a correctional health service has to do that, but I think that the core is, who are your constituents? Is it really your patients or is it the security staff? And I was fortunate, not by accident, but I didn't work for the security service, so I didn't ever feel an obligation to meet their priorities ahead of the needs of the patients.

WATKINS: We now have in New York City—a debate with national implications too, I think—this huge discussion about finally closing Rikers Island, and replacing it with this system of four community-based, much smaller facilities that are modern, and focused on preparing people for leaving jail and more humane facilities.

You advocate for improving conditions behind bars, I wonder if you sometimes think that there's so much focus now on keeping people out of jail, that it almost comes at the expense of advocating for improving conditions behind bars. That sometimes the people who are already detained can be forgotten in this discussion.

VENTERS: I completely agree. I think that's certainly what happened in New York City. The daily census was coming down quite dramatically for over a decade.
When I left, it was well under 10,000. So that was a very steady march to decrease the number of people who are incarcerated. And during that time, the city of New York and its residents and its government, generally, turned its back on the plight of people who went into that place.

And they seemed to be happy with the gains made in decreasing the rate of incarceration, which are incredibly important, but not in addressing these gross human rights violations and deaths and just rampant abuse that happened to the people that did go into the jails.

I think that any time I hear this question about focus on one or the other, my tendency is to stop and really try and validate the principle that we must do both. There is no path where we just do one or the other, because that's what we did in New York City and that's how Rikers got so bad.

WATKINS: It's pretty clear from the book that you feel like Rikers, and jails in general, have been actually designed to confer, to inflict, health harms onto people. Do you think that it is possible to design a jail that will not do that?

VENTERS: It's absolutely possible. I think that in epidemiology and public health, we talk a lot about relative risk. And so, I believe, and our data show, that jail confers health risk to people—that includes risk of death and injury. So, when we think about incarceration, it is absolutely true—and I put it in, I think, in every chapter—that the surest way to avoid the health risks of incarceration are to not have people incarcerated. That's one path.

But there are correctional systems all over the world, and actually in this country, that have dramatically reduced the risk to health of incarceration. And so, it is to me, an easy way out to say, "the only thing we should focus on is elimination of incarceration." The risk of suicide is probably a great place to start. It is clear how jails operate and are built contributes and drives. The statistic itself kind of speaks for itself.

But if we go to Northern Europe, and you look at the correctional settings there, they're smaller, they obviously train and support the correctional staff much differently, but they have incredibly low rates of violence, and they have very low rates of suicide just to take one of them.

So, there is no doubt that many of the health risks of incarceration can be dramatically reduced. However, we first have to agree that this is a problem and then we have to measure these. In public health, if we can't measure it, then we can't really address it.

And so, the way we think that concussions in youth football are important, well, the first step then is to start measuring all the times that happens and then think about how we can make it happen less often. We do that with people falling out of beds in nursing homes, kids falling off scooters, e-bikes, we don't do it behind bars.

WATKINS: I think some of the opposition to the city's plan for these new jails comes from a feeling of people not wanting the Department of Correction to still be in charge of them. And as we've already referenced, there's not that much reason to think that the culture of violence, this phrase, that the culture of violence has eased very much, if at all.
In fact, just this week, there are new numbers from the Department of Correction showing that reports of violence are up again, across the board on Rikers, and that's despite the population continuing to go down.

How confident are you that we can achieve this idea of a better designed, more humane jail, if the Department of Correction, in its current form, remains in charge? You know the DOC very intimately.

VENTERS: This correctional department needs more than anything, a plan to transform the workforce. And transform doesn't just mean, say, you have different jobs tomorrow. They need to be trained and supported it in a way that has never happened.
I mentioned some of the systems in other countries where correctional officers work much more like social workers, and they're supported, trained, they have education, they have an academy that they go to that's not in a strip mall. They have resources that have not been put into this correctional department.

The transformation of the correctional department, I think there are two primary barriers right now: one is the lack of clarity about how the city's going to invest in the communities that are affected by mass incarceration. That means investing in employment and health resources and housing, with very tangible dollar figures and structures, the same way they're talking about these jails.
But the other is: how is the city going to transform the Department of Correction? And that transformation is in my mind, probably more important and more complicated than simply the task of building new jails.

WATKINS: And so, one of the things you're doing now, in the post Rikers phase of your career, is investigating questionable jail deaths that have taken place across the country, often at the request of families. And I'm wondering what perspective that work has given you on the national picture of jails and the health risks that they impose on people?

VENTERS: That's a great question. I think, as I now pretty much have gone all over the country investigating deaths and some other jail- and prison-attributable outcomes, I am struck by how little the truth of what people experience behind bars actually gets out.
This is something that really floored me when I would start seeing patients at Rikers, that they would tell me things about how they came to be injured, that were very consistent with my physical examination, consistent with all the facts and data I had in front of me, but were completely different than what the security staff had written down and what was even said publicly by security officials.

And when I go around the country, I am floored by how elusive the truth is, even investigating something, and maybe because I'm investigating something as serious as death. So that when I go to a jail or a prison that's had a string of suicides or has had a very bad death and I dig into the medical records and then go to the facility, it's often apparent very quickly that the truth of what has happened is generally known but has been completely covered up.

And I will say one of the most distressing aspects of this is this dual loyalty problem, is that on almost none of these settings do you find health staff talking about or working to find out: how is it that their own health service may be complicit, or certainly silent, in the face of abuse and neglect?

WATKINS: On one hand you have this dual loyalty problem of physicians working in what you call these paramilitary settings. On the other hand, near the end of the book, you talk about what you see as the "special role" physicians have in promoting social justice.
You've been doing that work yourself; you've also, as you've referenced, worked with doctors struggling with human rights issues around the world in places like Iraq and Egypt and Uganda. What is that special role as you've now come to understand it?

VENTERS: Well, patients trust us, and they entrust us, with their care, which is a very intimate thing: they're turning over information about their vulnerability, their health vulnerability, but also they're often sharing much, much more than that. And so, our role is, and our obligation is, to act in a way that's honest, that promotes their health, and also maintains their autonomy and their decision-making capacity, and we don't do things that hurt them. And so in correctional settings, that's very difficult to do.

But what I have come increasingly to believe in—every passing year, every passing investigation leads me to feel this much more strongly—is that we have to provide systems for those doctors. Because no, we can't ask an individual doctor or nurse to stand up and be the lone voice of dissent for a different path.

WATKINS: Especially in some of these countries where you've worked with doctors.

VENTERS: Yes, that's absolutely right. There is always an opposition. I talked to somebody yesterday in another state who said, "We don't like mandates," and this was in relation to the reporting of deaths. And it made me chuckle. I don't think there's a hospital administrator in the world that likes mandates, that would love to report every bounce back or every infection.

But we say that is such serious business that you must report it and you must prove to us that you're doing an adequate job. And so we need to bring some of that same evidence-based and systems-based improvement behind bars. And for me, that is the most important intervention for many of these issues.

One of the really chilling features of sexual abuse behind bars is the ease with which correctional staff can move people around without anybody knowing, without any account. The class action suit by women who survived sexual abuse at Rikers, really lays out very clearly some of the ways in which this happens. But when I started in 2008, the Department of Correction said they were implementing new modern jail management system. So that jail management system, I don't believe has still been implemented and it's 2019.

That to me shows the lack of interest by policymakers in knowing the truth of what happens behind bars, but it also to me shows security and paramilitary organizations know that these types of information systems are a threat to their autonomy, their abilities to do whatever they want.
So when I find better performing settings—places where the jail administrators, the correctional officers, the Sheriff, have bought into the need to eliminate brutality, to hold people to account, have a fairer system—they've invested in these types of information systems. And in the places where they want nothing to do with it, that type of information is in very short supply.

WATKINS: Well, Homer, I want to thank you so much for your work, first of all, for your book, congratulations on that; it's a really important document. And of course, thanks so much for coming in here today and giving us all this time.

VENTERS: Thanks. I've been a great admirer of CCI and really, going around the country, seeing many, many places that can benefit from the type of innovation that you all have led. So, thank you.

WATKINS: Well, thanks very much. I've been speaking with Homer Venters. He is a senior health and justice fellow at Community Oriented Correctional Health Services, and the author of this year's Life and Death in Rikers Island from John Hopkins Press. For more on Homer's work, and resources and references to accompany some of what we've been talking about in this episode, visit courtinnovation.org/newthinking, or click the link in your show notes. For more on Rikers, listen to our 2018 episode, 'Rikers: An American Jail.'

This episode was edited and produced by me. You can find me on Twitter @didacticmatt. Technical support from the unmollifiable Bill Harkins. Samiha Meah is our director of design. Emma Dayton is our VP of outreach. Our theme music is by Michael Aharon at quivernyc.com. And our show's founder is Rob Wolf. This has been New Thinking from the Center for Court Innovation. I'm Matt Watkins. Thanks for listening.