The prosecutor has more control over life, liberty, and reputation than any other person in America.
The words above are from another era—coming decades before the enormous, years-long spike in admissions to jail and prisons we call "mass incarceration," and longer still before the more recent attempts to roll it back. They were part of a 1940 speech by former U.S. Attorney General and Supreme Court Justice Robert Jackson. It can feel as though it took almost eight decades to properly hear his warning.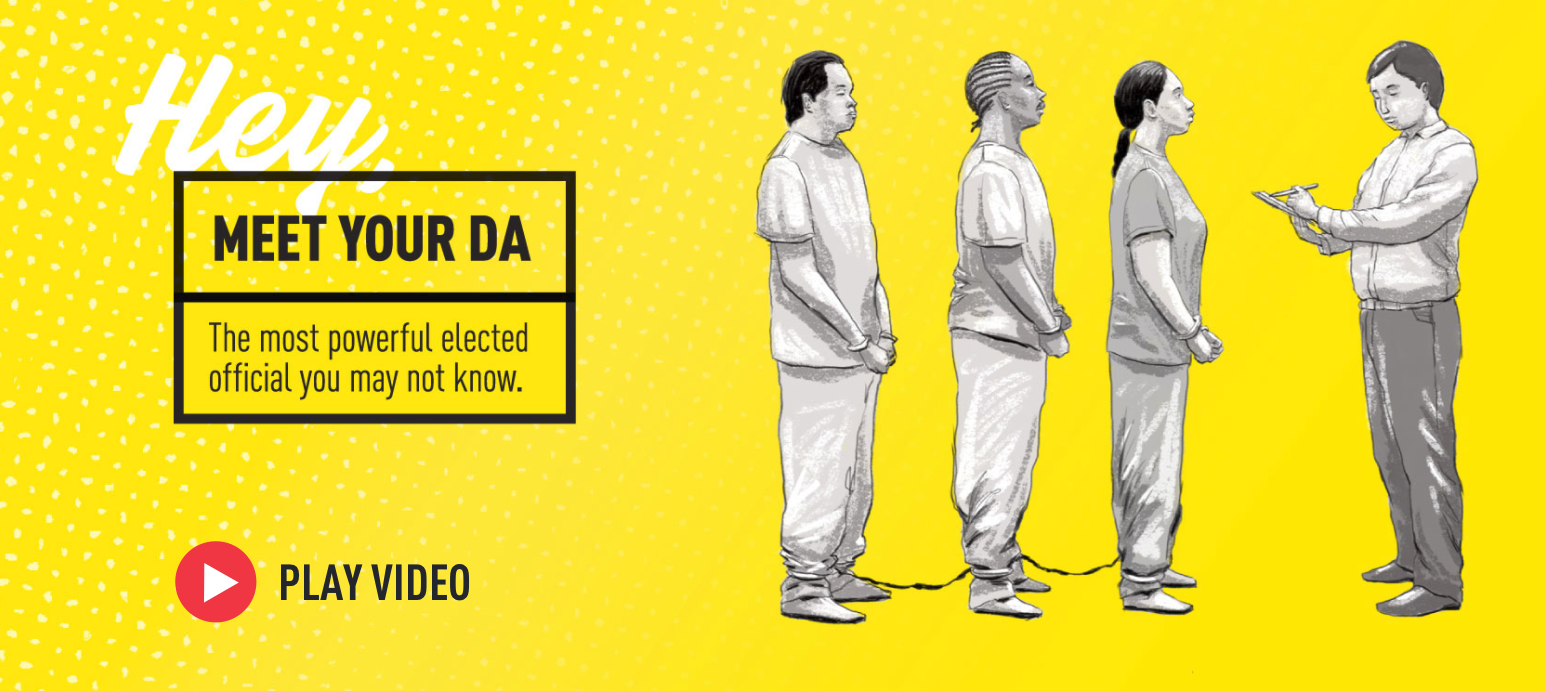 In recent months and with remarkable speed, prosecutors have become the preeminent target for criminal justice reformers. The power they wield has become the subject of unprecedented scrutiny, and a national campaign has emerged both to educate the public about that power and to organize voters to participate in what had generally been low-profile elections for district attorney.
In our New Thinking podcast series on this debate, we look at the ideas behind the movement—John Pfaff (episode #1) wrote perhaps the most important book summing up the case against prosecutors—and focus on some of its most significant, and unexpected, victories: Kim Foxx in Chicago (episode #4) and Larry Krasner in Philadelphia (episode #6). Indeed, enough progressive district attorneys have been elected that they now have their own national support network: Fair and Just Prosecution (episode #7).
As those victories have shown, focusing on prosecutors has proved a galvanizing strategy. For noted public defender Scott Hechinger (episode #2), "the fact that there is a player in the system that can control the way that these laws operate to drive mass incarceration one way or another is really empowering for people." In episode #3, we hear from Jill Harris—a former defense attorney and long-time reform advocate—who says she's "shocked" to now find herself working for the Brooklyn D.A. She explains what reform looks like from inside a prosecutor's office.
But what is the endgame for the progressive prosecutor movement? Does "unchecked" prosecutor power need to be reined in, as some advocate, or should the focus simply be on better training, and on electing prosecutors who will use that power well? In the final episode of the series (#8), the ACLU's Somil Trivedi contends that for the movement's gains to be wedded to the kind of systemic change that will outlast the next election, progressive D.A.s have to turn to campaigning to reduce their own power.
And as an addendum to the formal series, you can also listen to New Thinking interviews with Boston's top prosecutor Rachael Rollins on her effort to remake low-level justice; journalist Emily Bazelon on "when power shifts" and her new book on the movement to transform American prosecution; and Baltimore State's Attorney Marilyn Mosby and Washington, D.C. Attorney General Karl Racine on why it's incumbent on prosecutors to advocate to improve the often dire conditions, and racial disparities, behind bars.